BFFC reaches a lot of Boba Fett fans: over 128,600 accounts follow us when you put together this website's memberships with our Facebook, Instagram, Twitter, YouTube and Tumblr — all places we dedicate some effort to Fett fandom. This site also takes a small team of volunteers around the world to produce, edit, and manage to be what it is for fans to experience and enjoy. Let's look at just the most popular content as a sort of zeitgeist for what caught people's eyes and ears.
If all social platforms were awesome, we could compare all things on the same metric, but unfortunately some stats we can get with ease are based on reach/impressions/views and others are based on likes, the latter of which of course are harder to earn. We've noted that alongside each data set below.
Facebook
On Facebook, where we currently have over 61k fans, our top 10 posts based on reach in 2020: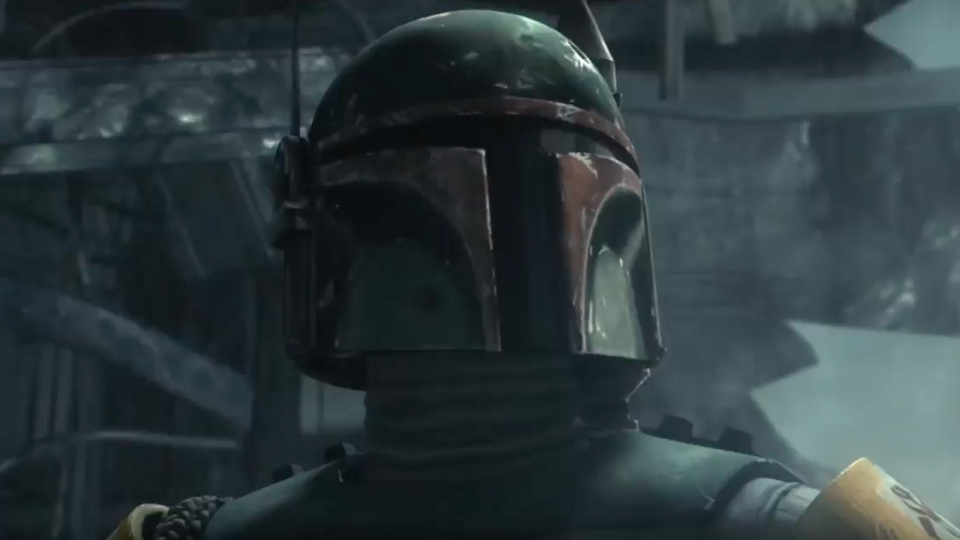 #10: Boba Fett in "Star Wars: The Force Unleashed II"
363k reached since 8/31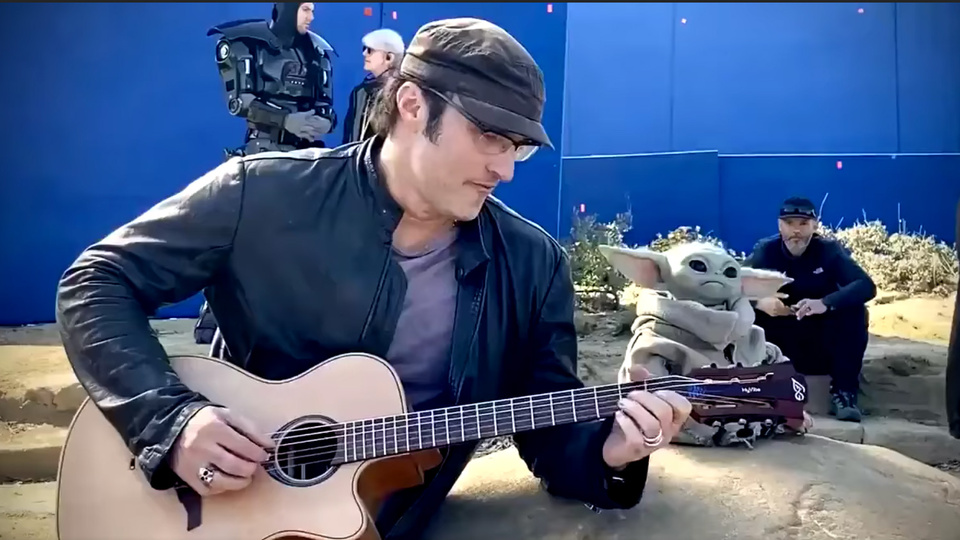 #9: Director Robert Rodriguez on the Set of "The Mandalorian"
391k reached since 12/24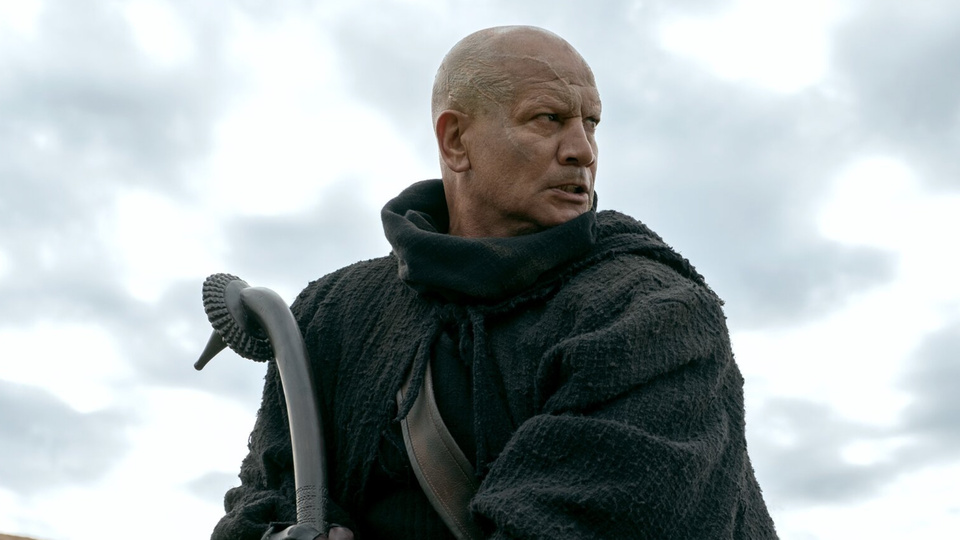 #8: Not only is Boba Fett alive post-Sarlacc in the new canon…
457k reached since 12/7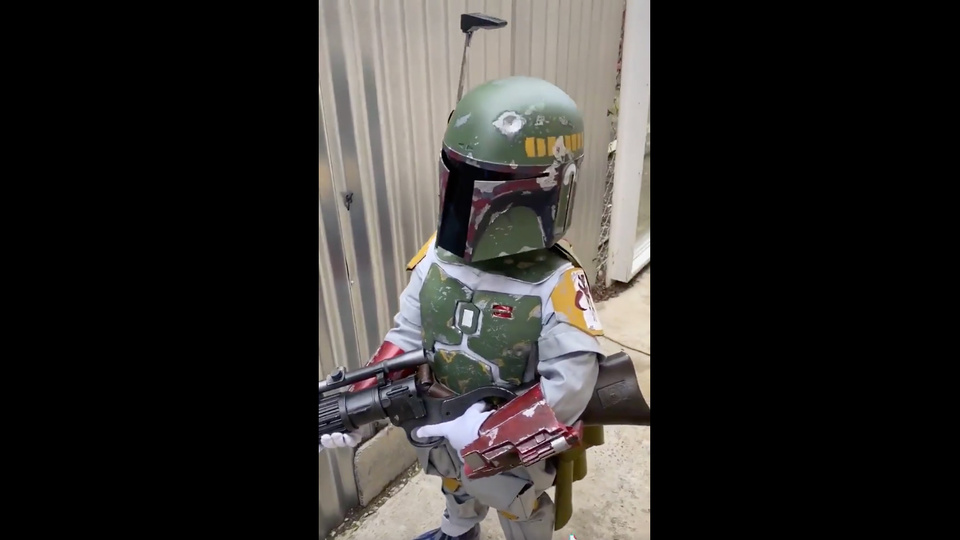 #7: "When Kylo runs out of Bounty you recruit the best BOUNTY hunter"
462k reached since 3/24, video by Logan Winter Dominic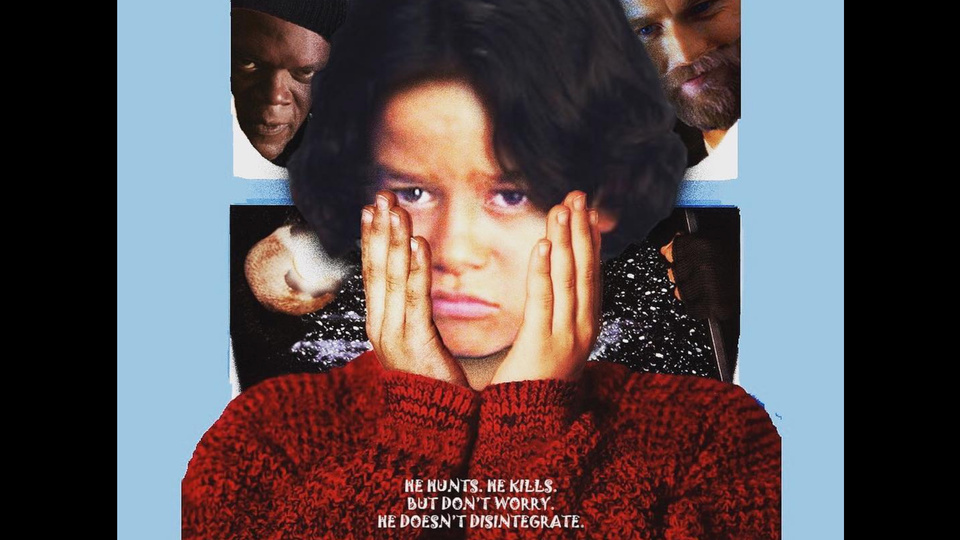 #6: "Clone Alone" by Rex King
471k reached since 12/22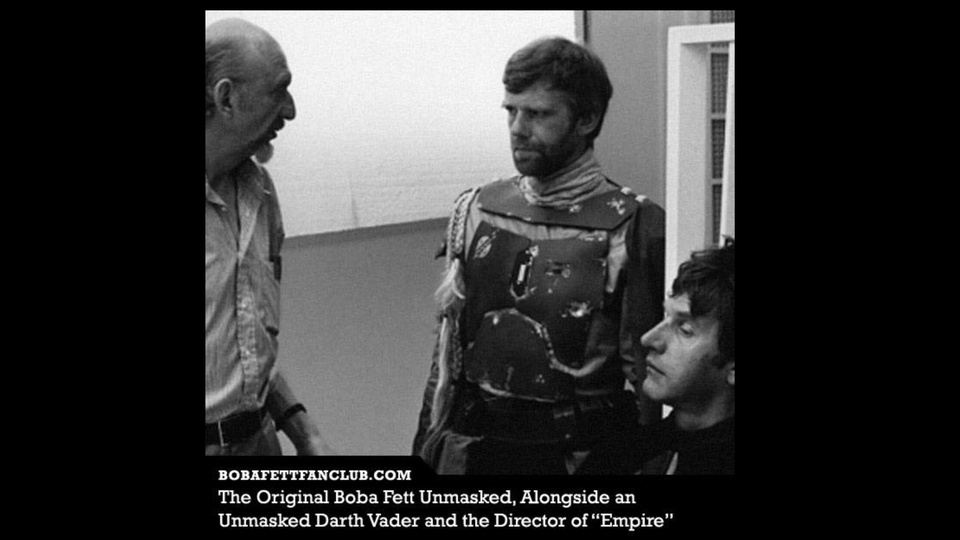 #5: Another rare photo of an unmasked Dave Prowse (RIP) with an unmasked Jeremy Bulloch…
554k reached since 11/29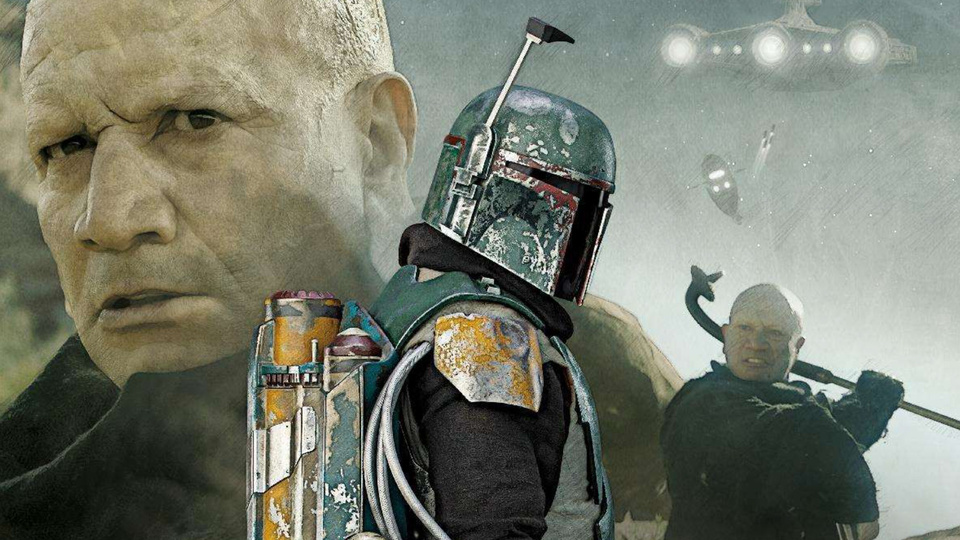 #4: New officially licensed "Post-Sarlacc" Boba Fett poster…
614k reached since 12/7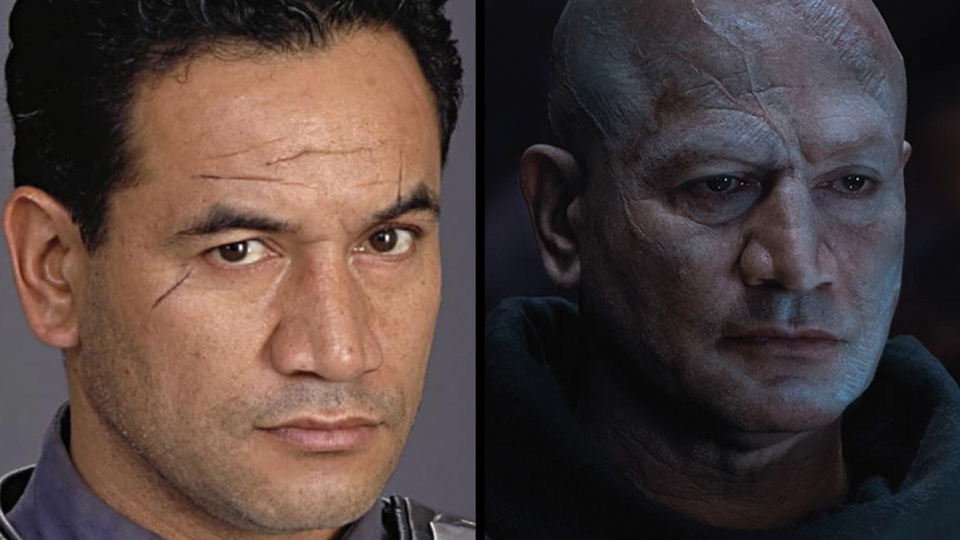 #3: How it started vs. how it's going
777k reached since 12/27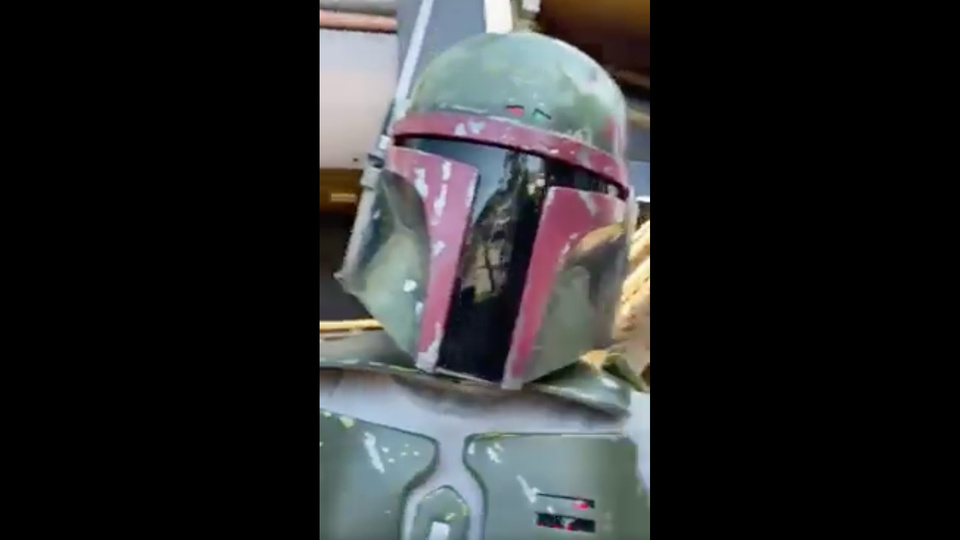 #2: "Blowing #BobaFett kisses pays off!!"
880k reached since 3/1, video by Steebie_ now rutherfart (Twitter)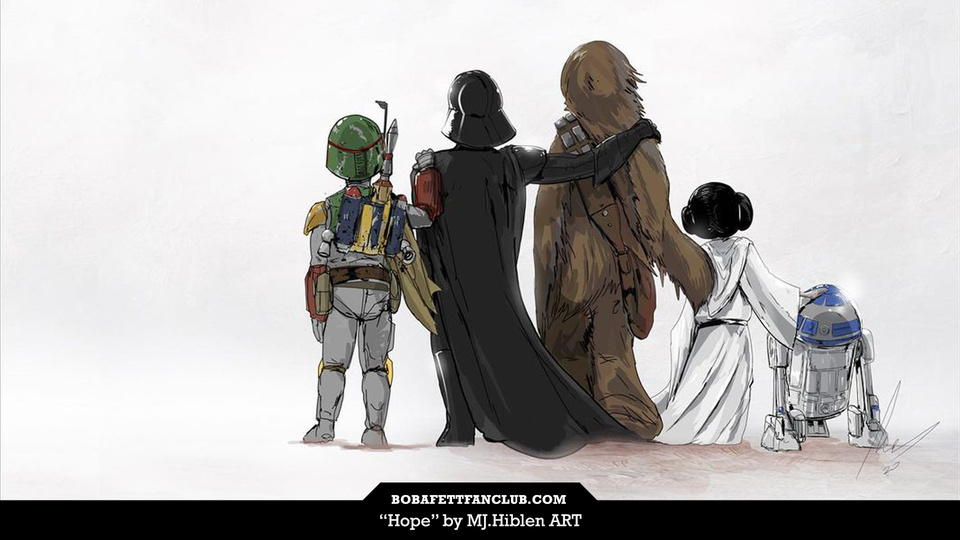 #1: "Hope" by MJ.Hiblen
1.7mil reached since 12/18
Stats pulled from facebook.com. (For the stat nerds, we use Creator Studio > Insights > Overview > Posts and clicking "see more" for a long time and piecing together the top numbers manually.)
Instagram
Over 32k fans follow BFFC right now on Instagram, where our top 9 posts based on likes in 2020 show that our December was out of control since all of the hits came this one month: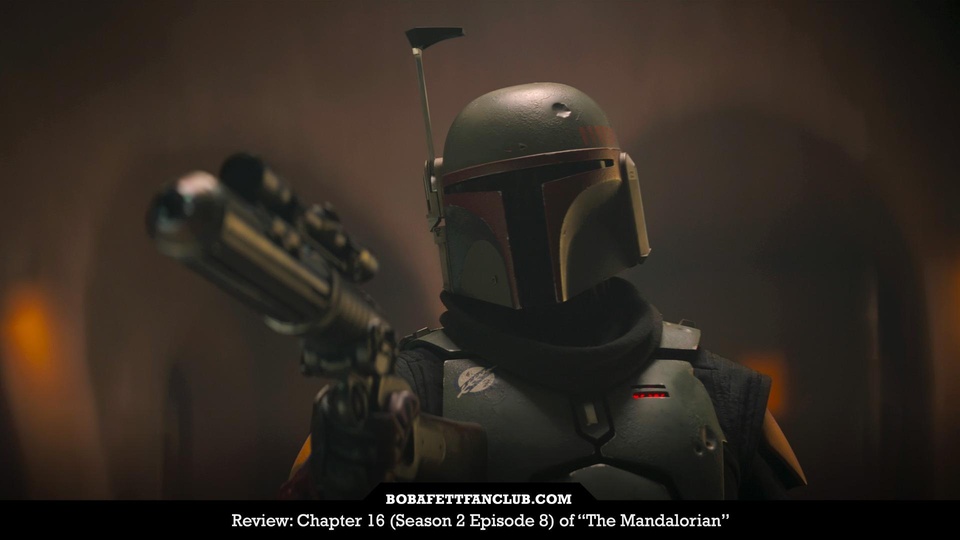 #9: Our review of #TheMandalorian Chapter 16 (Season 2 Episode 8) is up…
3.2k likes since 12/21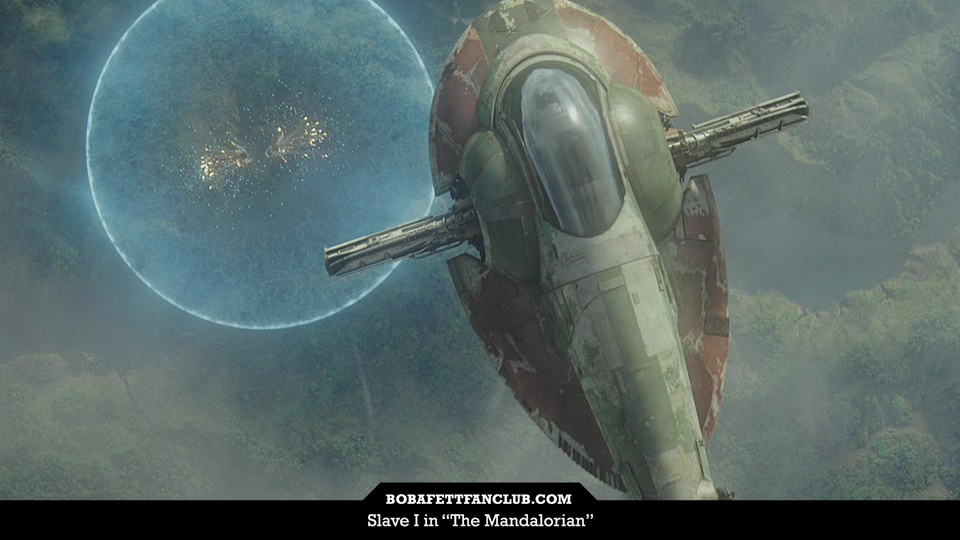 #8: Can't you hear this image?
3.5k likes since 12/15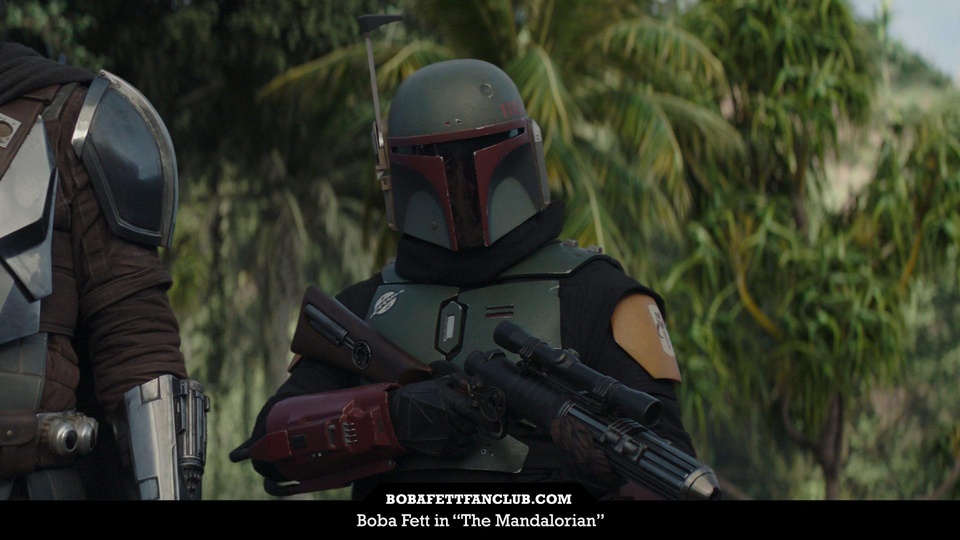 #7: How many stars out of five (5 being the best) would you give the new look for Boba Fett in The Mandalorian?
3.6k likes since 12/13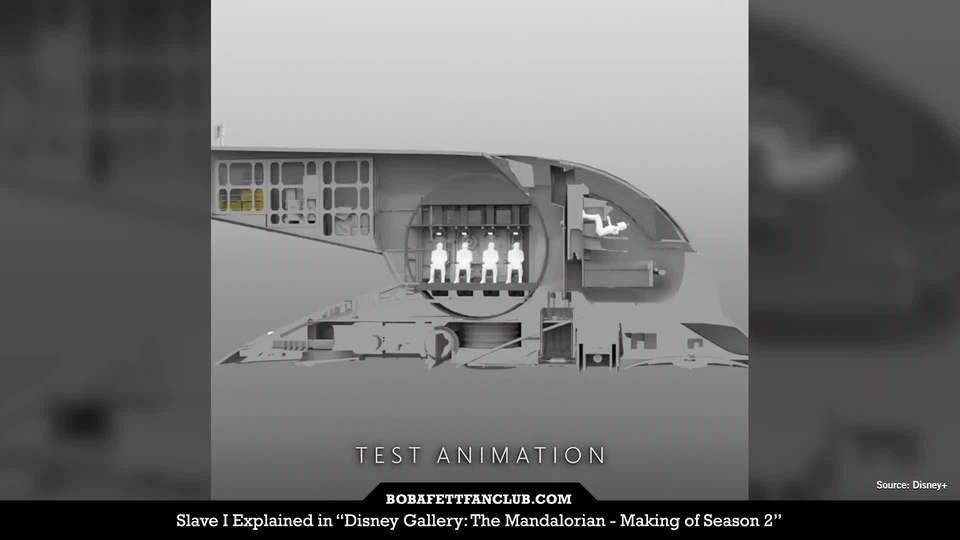 #6: Seeing the interior mechanics of Slave I was lit
3.7k likes since 12/29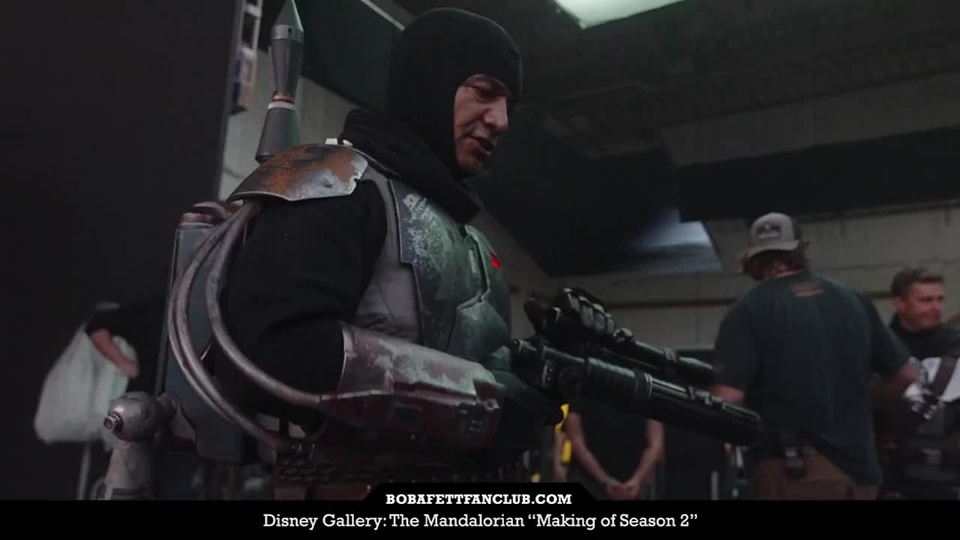 #5: Disney Gallery: The Mandalorian "Making of Season 2" is now up on Disney+
4k likes since 12/25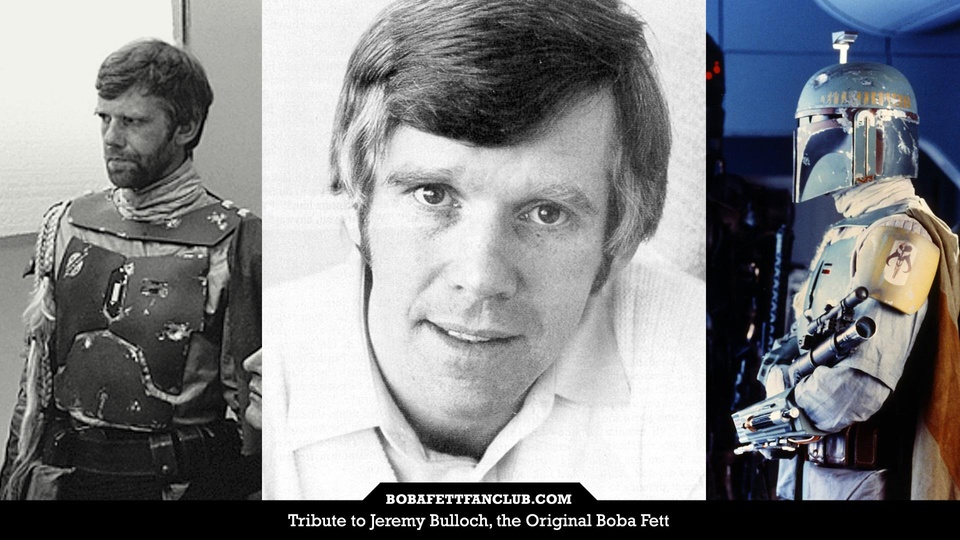 #4: Our heartfelt tribute to Jeremy Bulloch, the original actor to play Boba Fett on screen, who has passed away…
4.5k likes since 12/17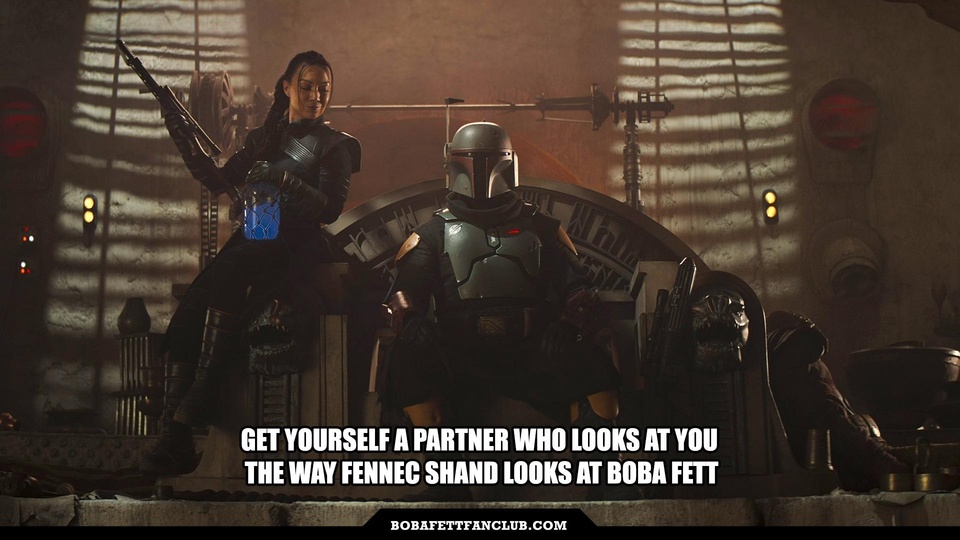 #3: Get yourself a partner who looks at you the way Fennec Shand looks at Boba Fett
5.3k likes since 12/23, idea by BFFC member Jess aka Manji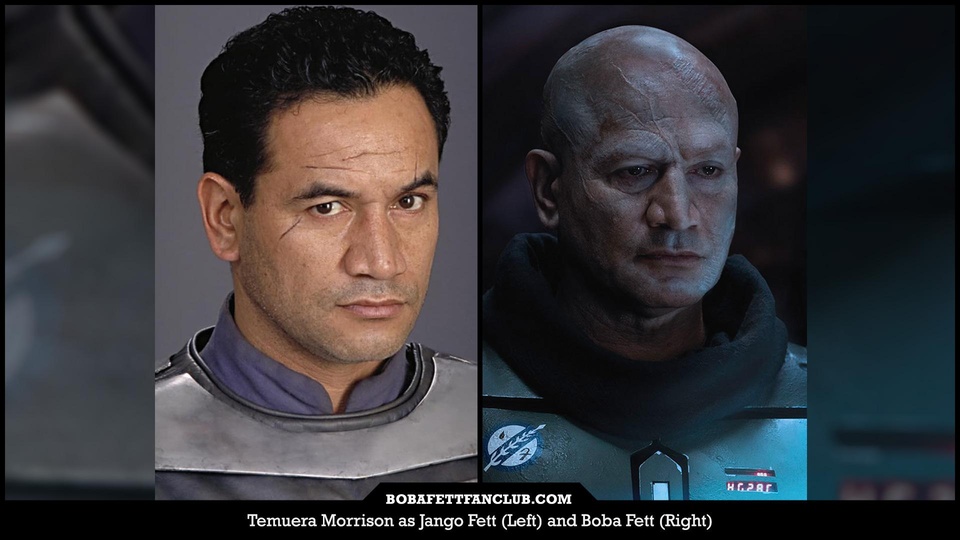 #2: How it started vs. how it's going
5.7k likes since 12/27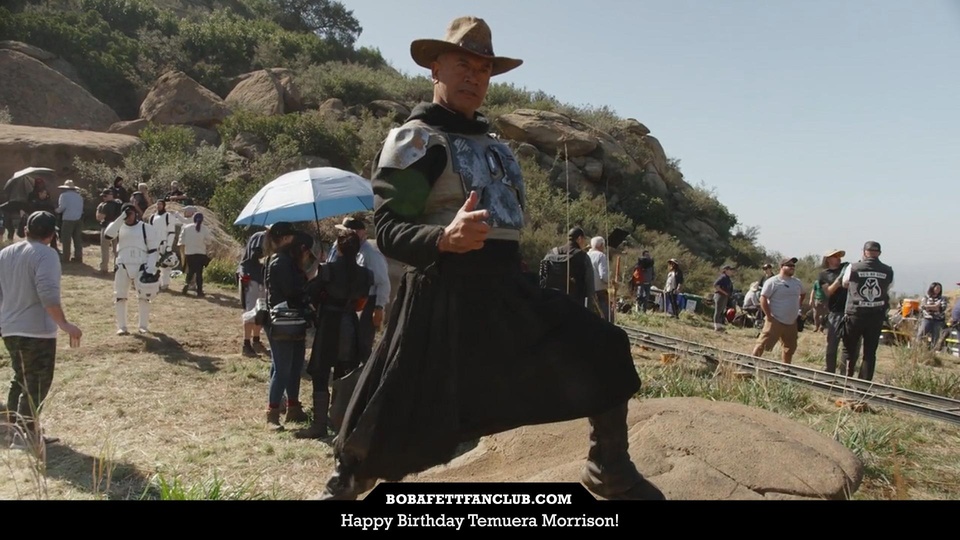 #1: Happy birthday Temuera Morrison!
6.1k likes since 12/26
Stats pulled from the ever-popular iOS app called Top Nine for Instagram 2020 by Beta Labs.
Twitter
With over 15k followers as of today on Twitter, here are our top 10 tweets based on impressions in 2020: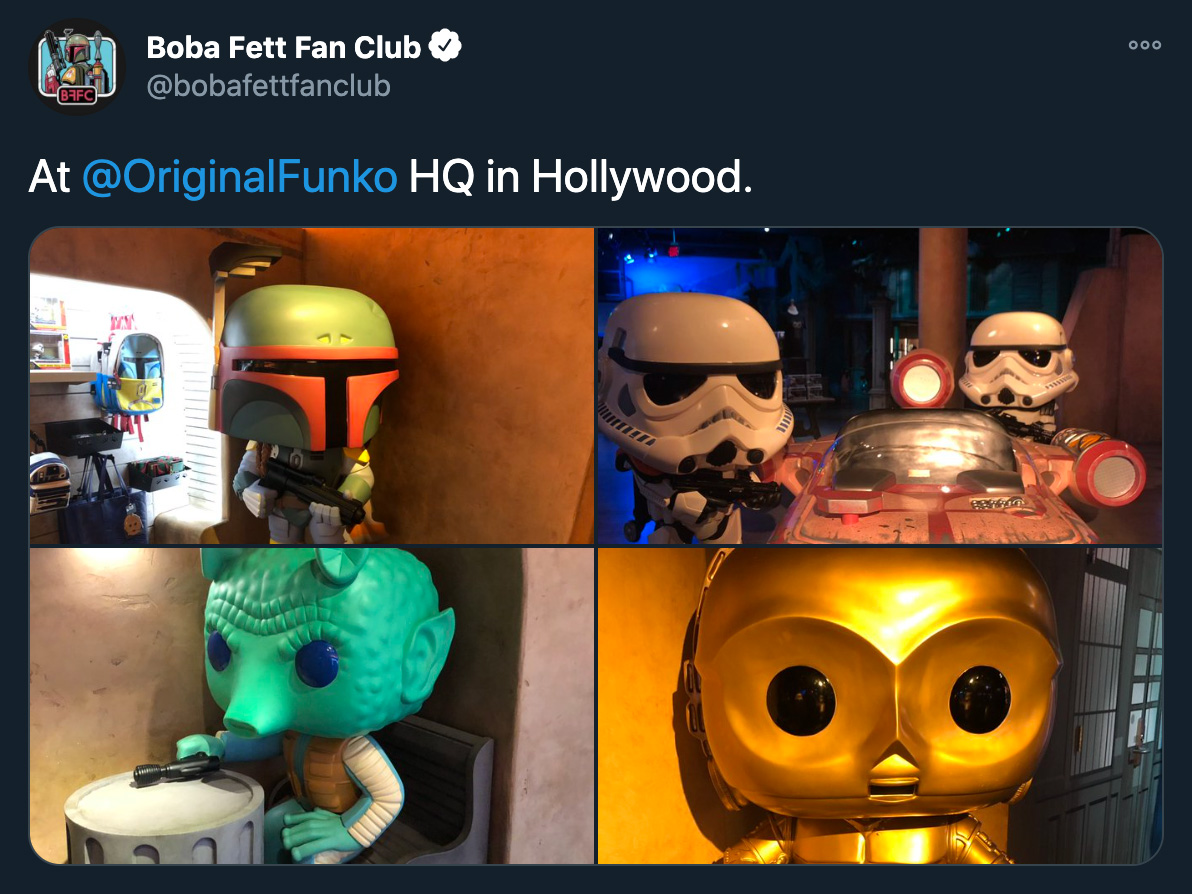 #10: At @OriginalFunko HQ in Hollywood.
62k impressions since 2/17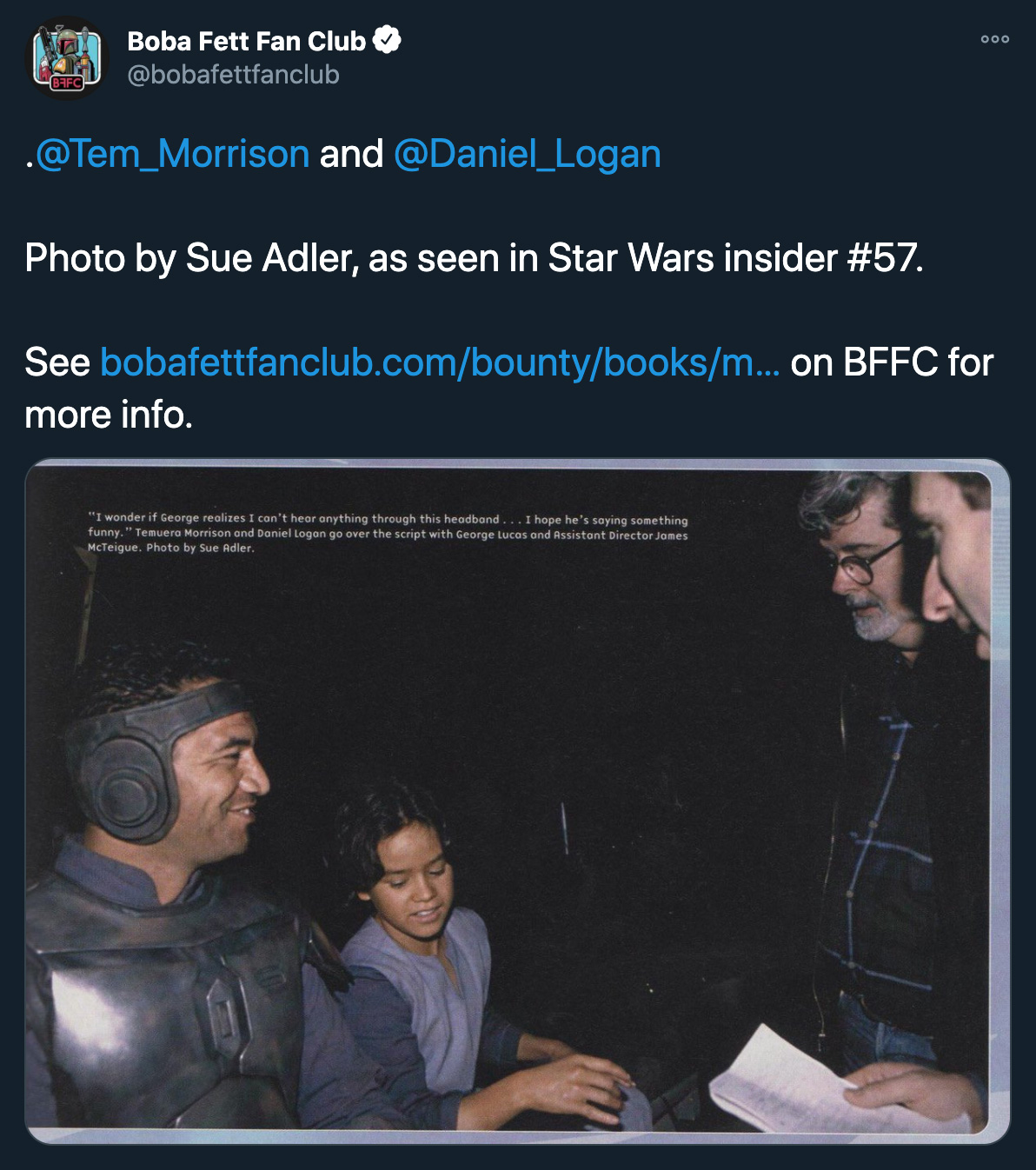 #9: .@Tem_Morrison and @Daniel_Logan. Photo by Sue Adler, as seen in Star Wars Insider #57…
66k impressions since 12/26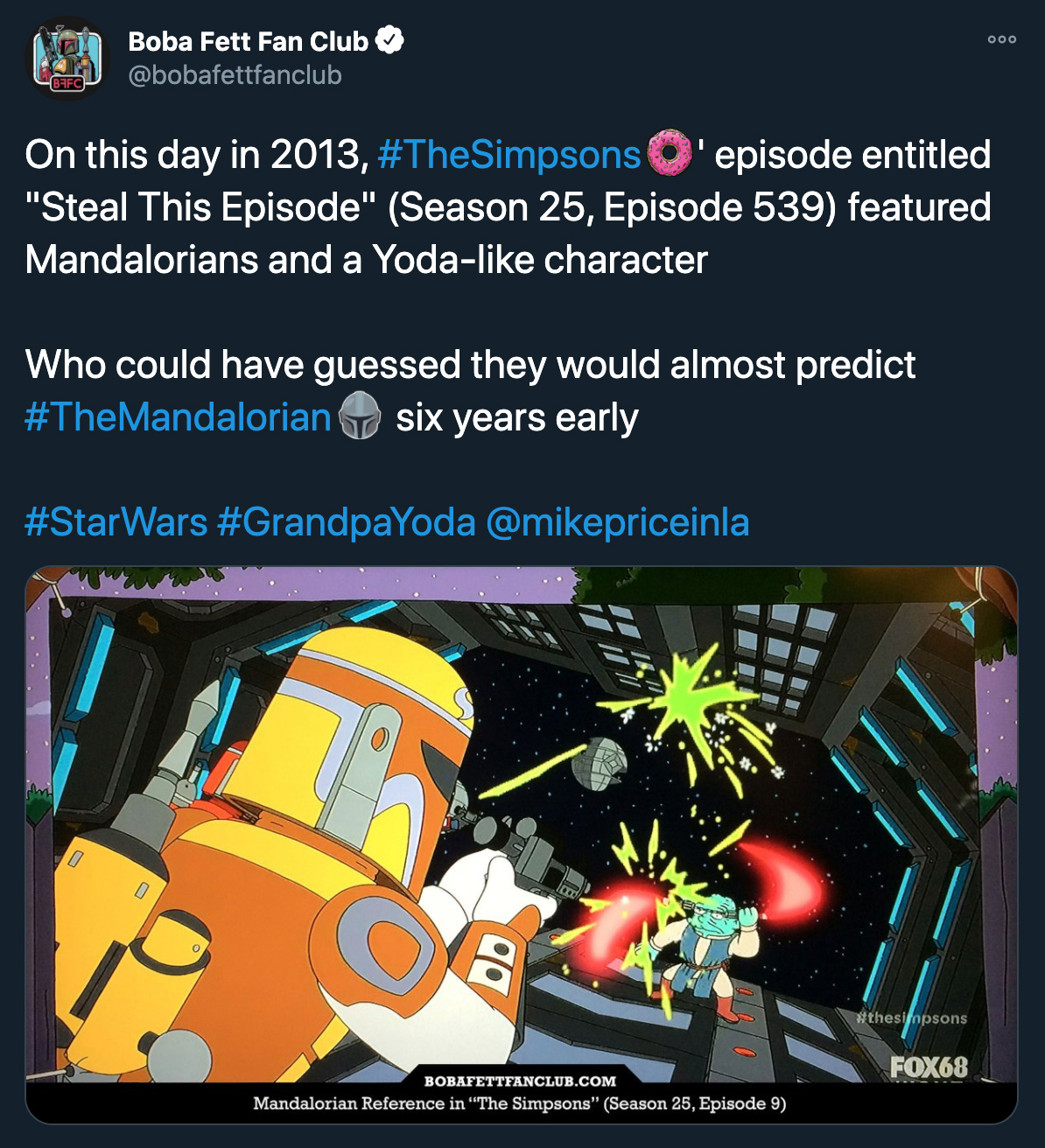 #8: On this day in 2013, #TheSimpsons' episode entitled "Steal This Episode" (Season 25, Episode 539) featured Mandalorians …
69k impressions since 1/5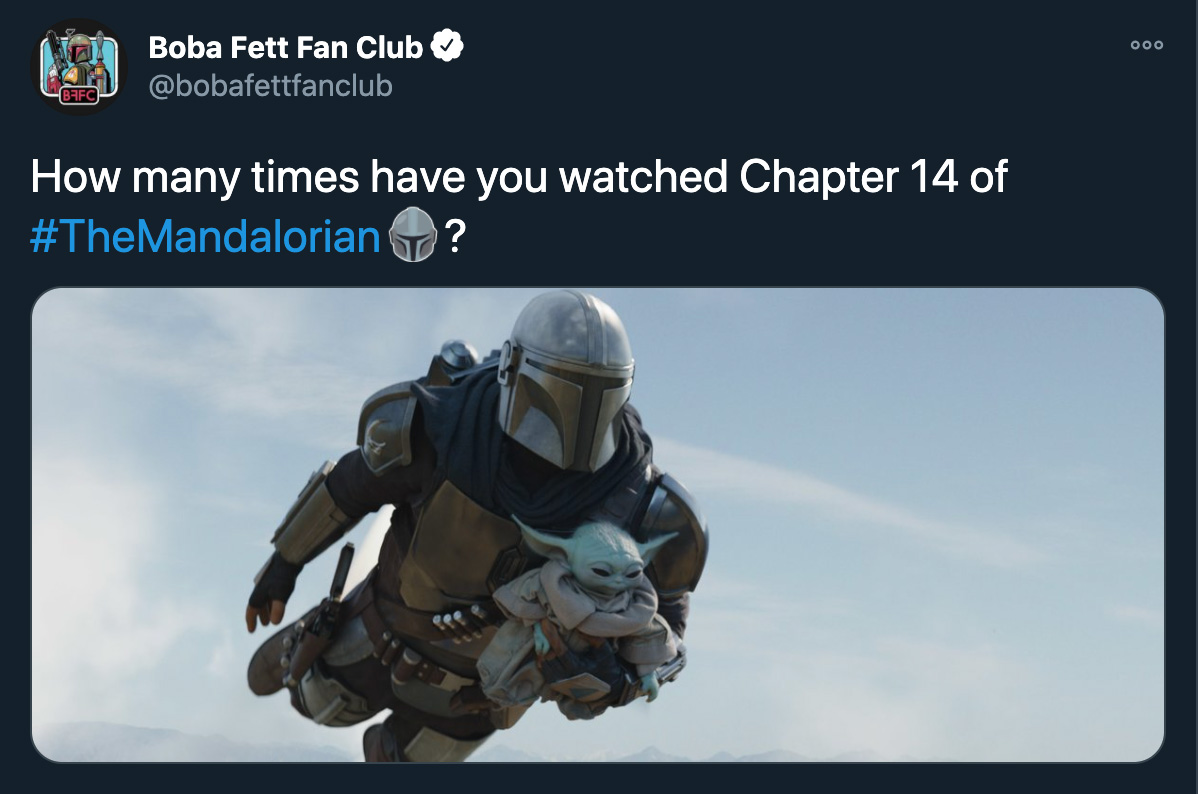 #7: How many times have you watched Chapter 14 of #TheMandalorian?
81k impressions since 12/5


#6: Watch the entire episode until the end, y'all. #TheMandalorian
87k impressions since 12/18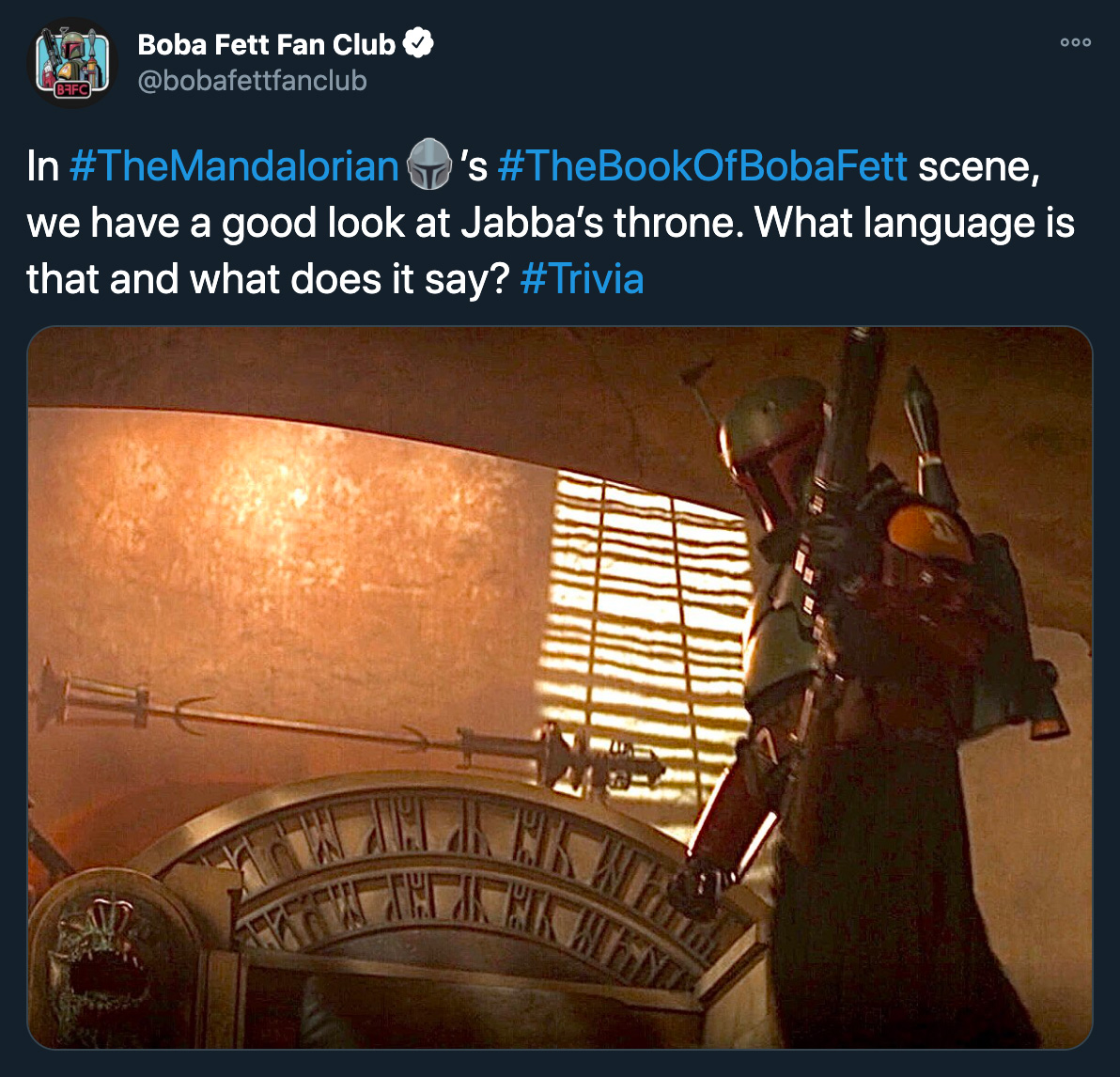 #5: In #TheMandalorian's #TheBookOfBobaFett scene, we have a good look at Jabba's throne. What language is that and what does it say? #Trivia
92k impressions since 12/27


#4: Best. Episode. Yet.
101k impressions since 12/4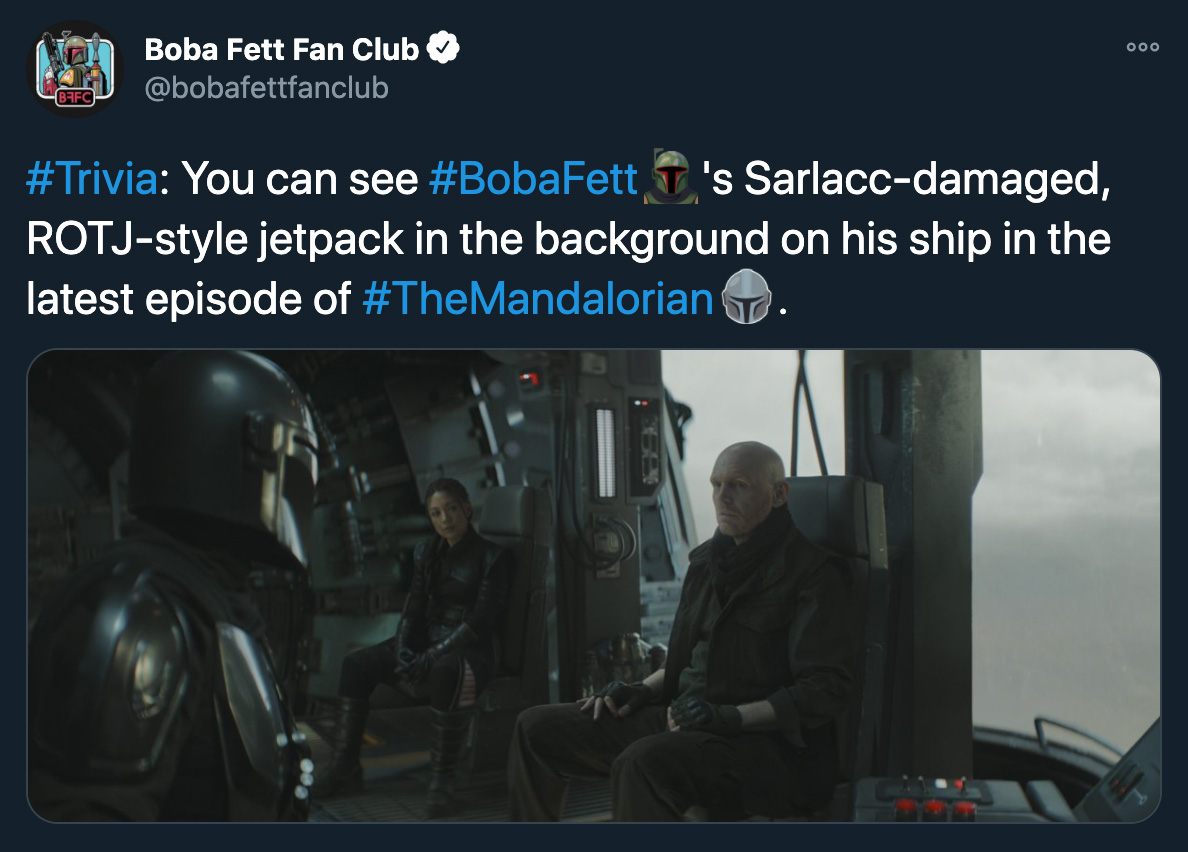 #3: #Trivia: You can see #BobaFett's Sarlacc-damaged, ROTJ-style jetpack in the background …
114k impressions since 12/14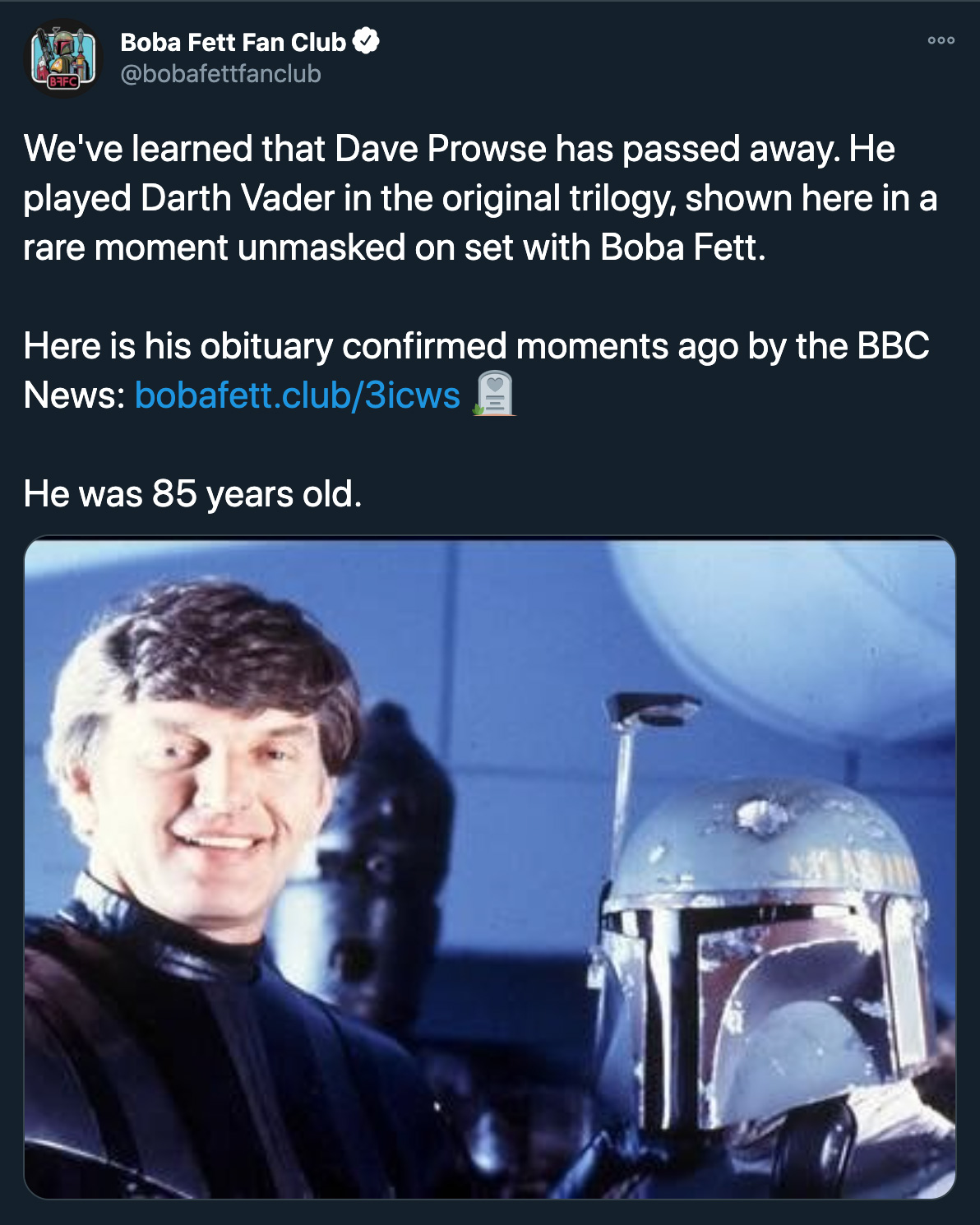 #2: We've learned that Dave Prowse has passed away. He played Darth Vader in the original trilogy, shown here in a rare moment unmasked on set with Boba Fett…
206k impressions since 11/28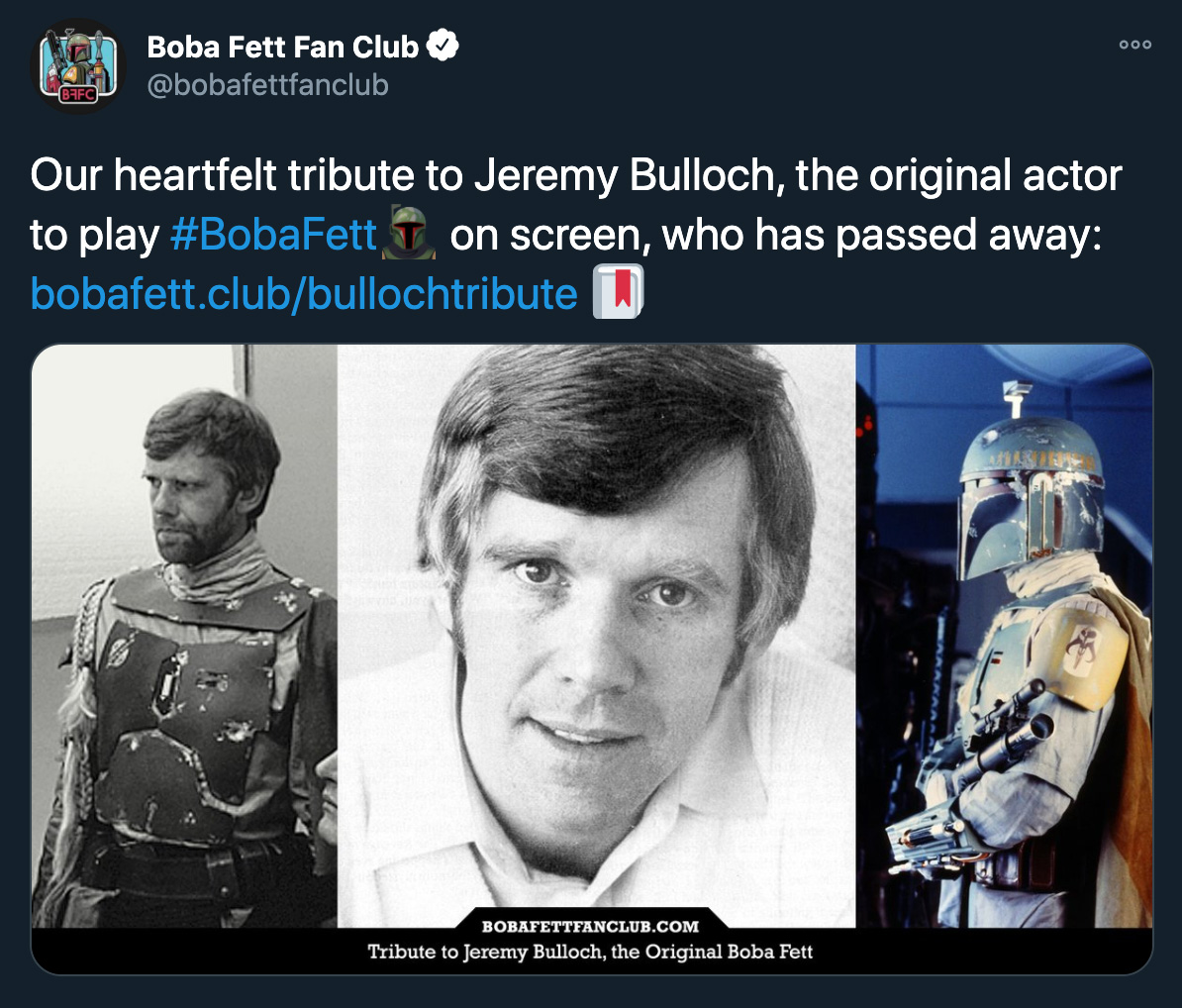 #1: Our heartfelt tribute to Jeremy Bulloch, the original actor to play #BobaFett on screen, who has passed away…
570k impressions since 12/17
Stats pulled from analytics.twitter.com. (For the stat nerds, we use Tweets > Top Tweets and looking at 90 days at a time via manual selection within the calendar module.)
BFFC News
On BFFC just in our News section, where we wear our media badges and we're an approved Google News publisher, our top 10 articles published in 2020 based on unique views in 2020 were all across the map ranging from interviews to collectible reviews to deep dives and exclusives.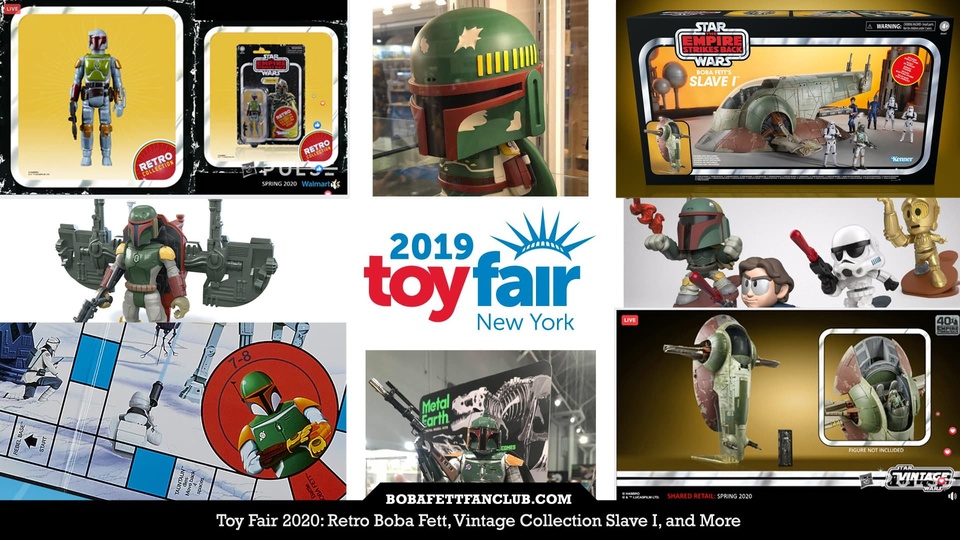 #10: Toy Fair 2020: Retro Boba Fett, Vintage Collection Slave I, and More
1.2k unique since 2/22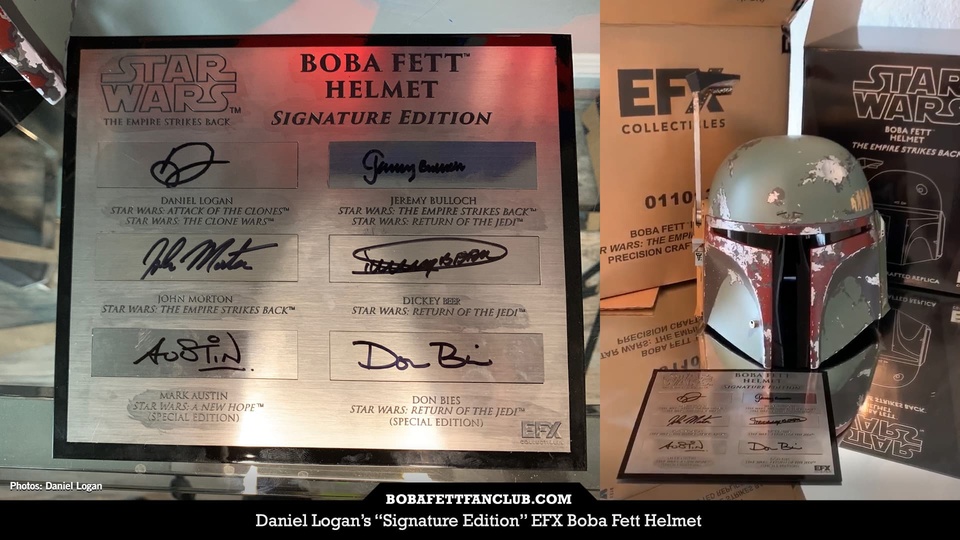 #9: How to Get Daniel Logan's "Green Ink" Signature Edition EFX Boba Fett Helmet
1.3k unique since 4/24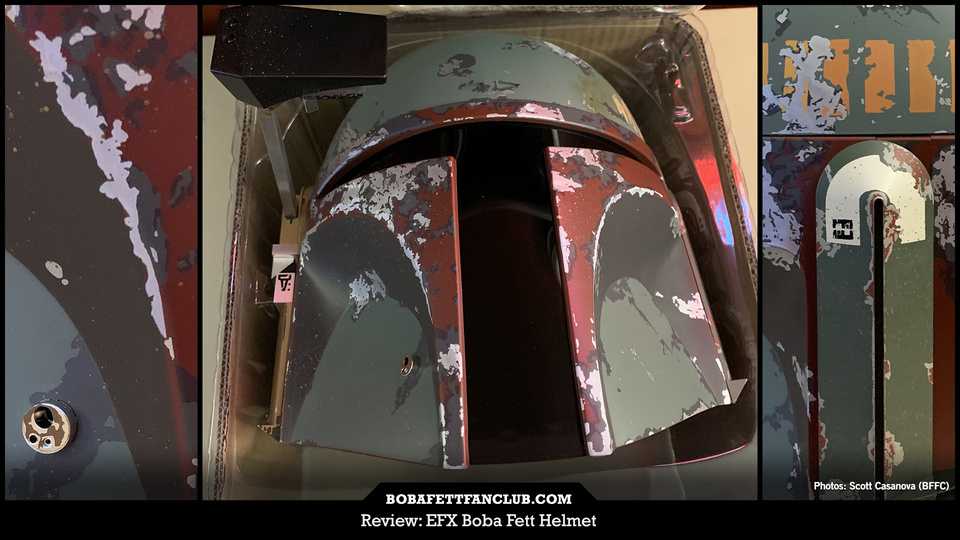 #8: Review: EFX Boba Fett Helmet
1.4k unique since 1/22, written by Scott Casanova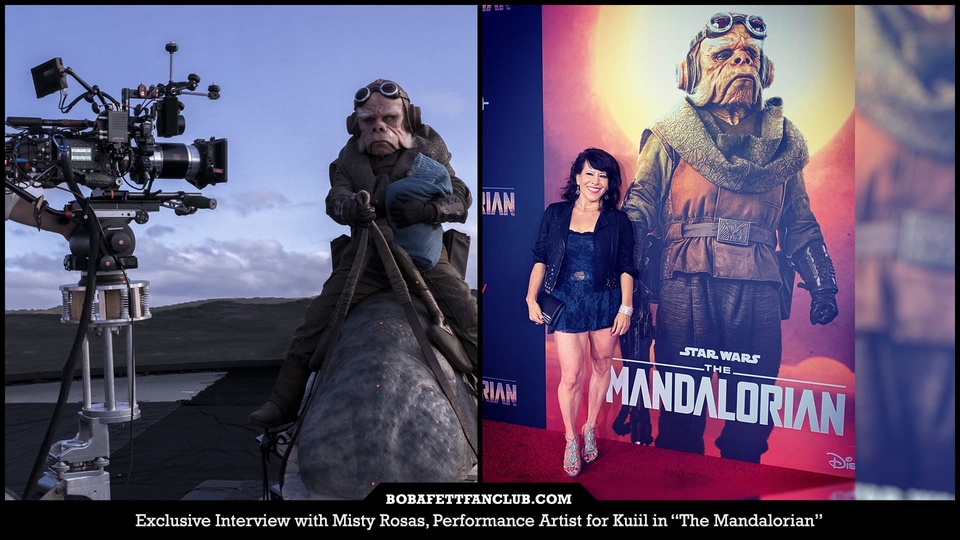 #7: Exclusive Interview with Misty Rosas, Performance Artist for Kuiil in "The Mandalorian"
1.5k unique since 3/2, written by Jason D. Ivey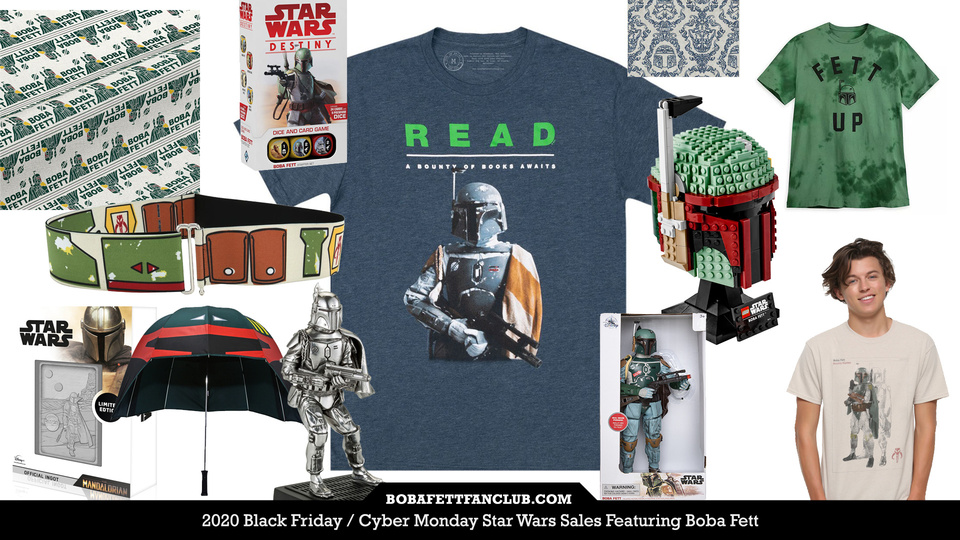 #6: 2020 Black Friday / Cyber Monday Star Wars Sales Featuring Boba Fett
1.62k unique since 11/23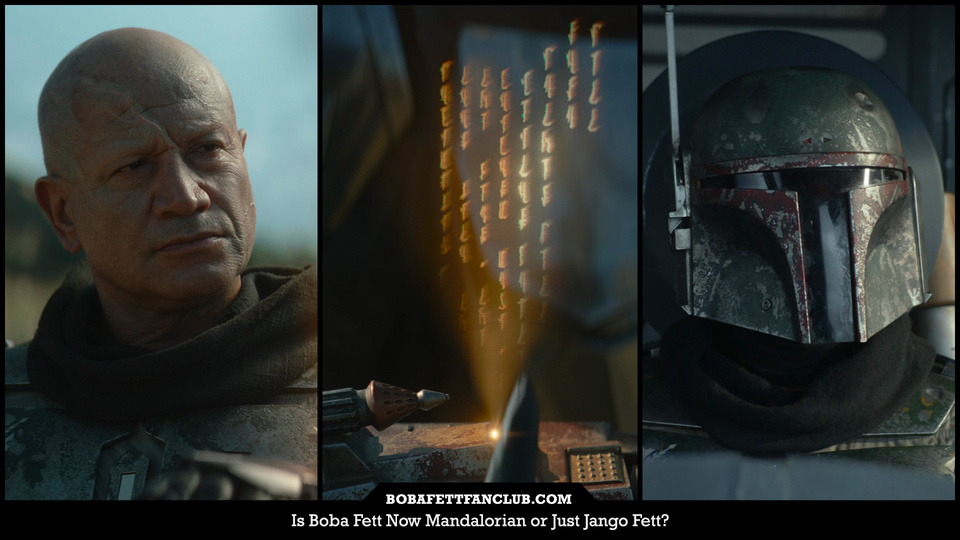 #5: Is Boba Fett Now Mandalorian or Just Jango Fett?
1.67k unique since 12/11, written by The IronWolf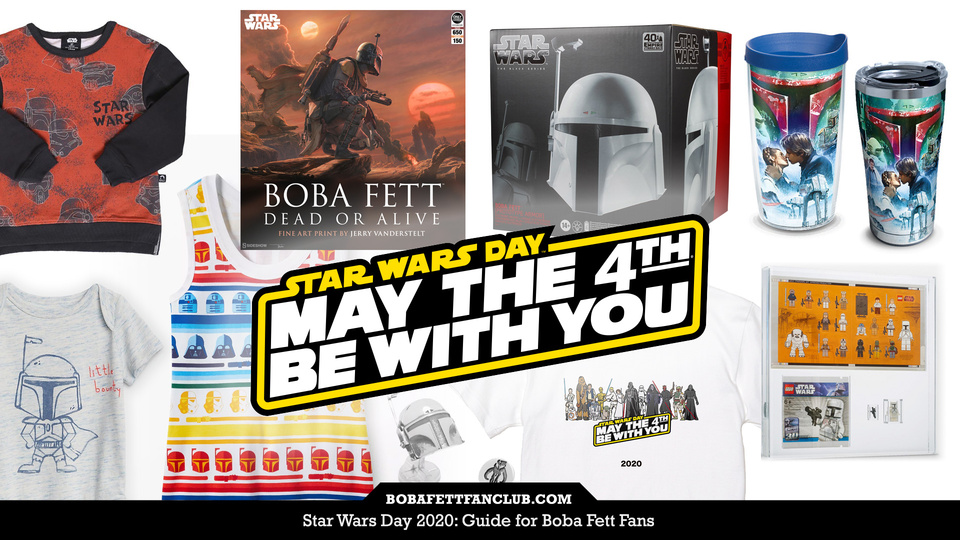 #4: Star Wars Day 2020: Guide for Boba Fett Fans
2.5k unique since 5/1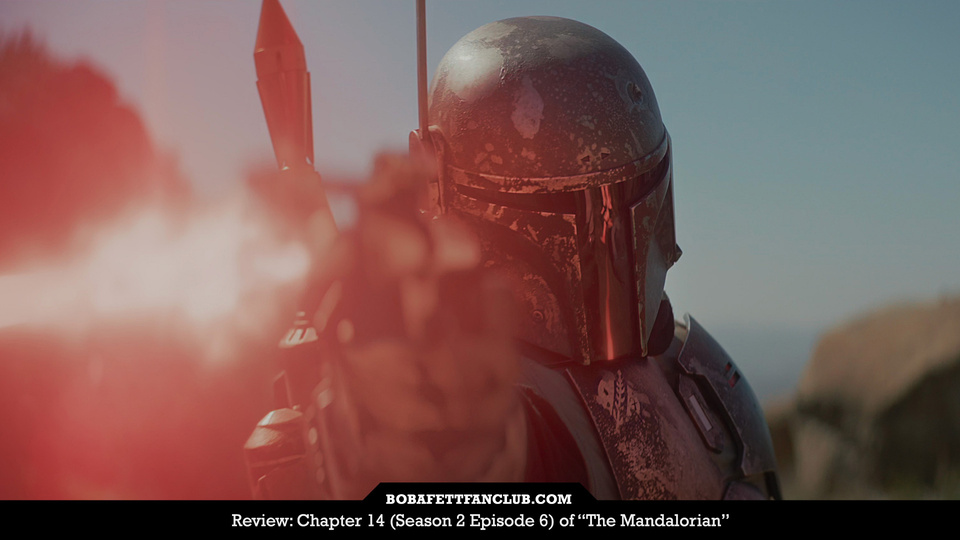 #3: Review: Chapter 14 (Season 2 Episode 6) of "The Mandalorian"
2.9k unique since 12/6, written by Gustavo Perez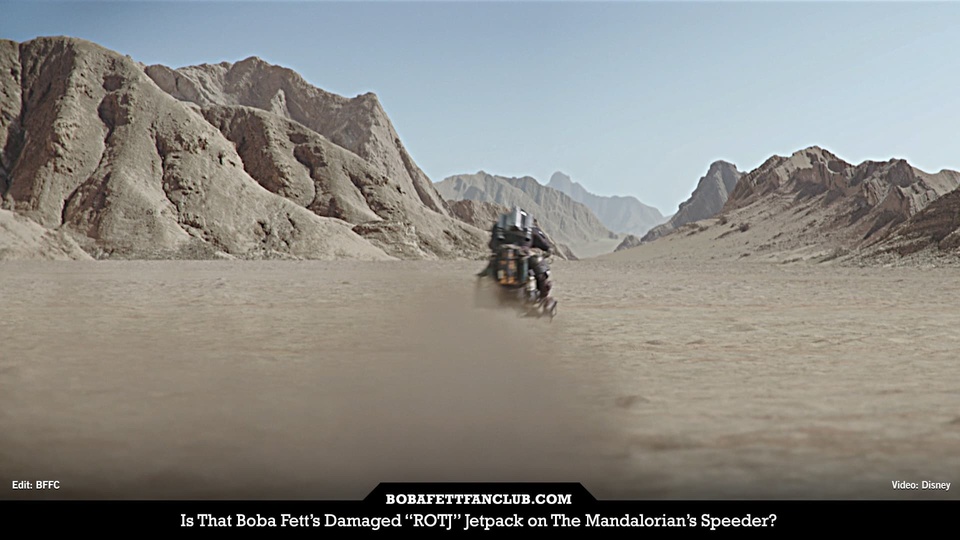 #2: Is that Boba Fett's damaged "ROTJ" jetpack on The Mandalorian's speeder?
3.2k unique since 9/15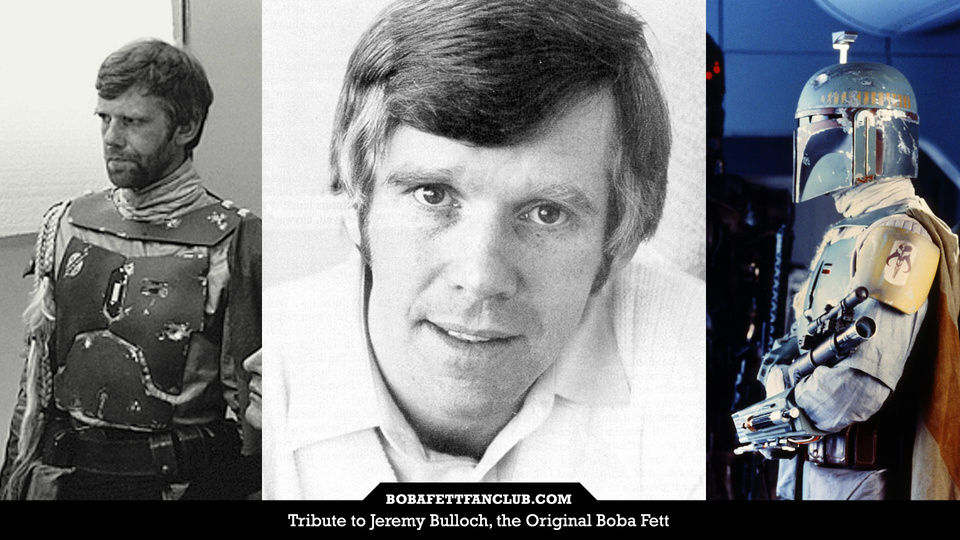 #1: Tribute to Jeremy Bulloch, The Original Boba Fett
16k unique since 12/17
Stats pulled from our Google Analytics. (For the stat nerds, we use Behavior > Site Content > All Pages and filtering by /news/, then hand picking out non-2020 matches.)
Some Final Thoughts on 2020
What a year it's been — challenging, sad, rewarding, and hopeful sometimes all at the same time, online and offline.
We lost a legend — Jeremy Bulloch — as well as another behind-the-mask-of-Fett talent, Alan Harris, and we can't exclude the actor behind Darth Vader, Dave Prowse. Jeremy was the inaugural member of the Boba Fett Fan Club and will always be remembered as the original man behind the mask. He was influential in getting the BFFC started up and going strong, providing rare opportunities and exclusive content to us for decades.
As fans, we gained the first new live-action Boba Fett in decades with him finally shown out of the Sarlacc at long last (despite doing that in various ways in "legends"). As a website with a reputation to uphold, we were also honored in the press this year with a mention in The New York Times, upheld our press badge with the pandemic-postponed SDCC (which takes an application each year), and even had the BBC call us up to do a radio interview. We also worked with more guest contributors than ever before, like Juan Fuentes, The IronWolf, and Manji.
Related to the surge in Fett fandom due to "The Mandalorian," in just the 30 days, BFFC has gained nearly 15k followers across all our social channels combined. That's over 6k on Facebook, over 3k on Instagram, over 3k on Twitter, over 1k on YouTube, and the rest elsewhere like our site. To put that in some more perspective, that's over a 10% growth in 30 days, and we've been going for 24 years. (That's well before all modern social networks were a thing, and even before a certain search engine existed.) We also had our first video on YouTube pass 1 million views.
Looking ahead optimistically, the premiere of "The Book of Boba Fett" on Disney+ in December 2021 is certainly something we'll be eagerly awaiting, plus more "Post-Sarlacc" Boba Fett merchandise coming any day now.
What were your highlights in BFFC coverage this year? Let us know in the comments so we can do more of that — as you wish.