Every May marks the month of "Star Wars Day," aka May 4th ("May The Fourth Be With You"). Here are all of the 2020 sales we know about, perfect for Boba Fett fans. Some of the discounts have already started — enjoy!
Hasbro
Announced after we first published this article, but the biggest Boba Fett news of Star Wars Day 2020 is the Hasbro Black Series "Prototype" Boba Fett helmet! Revealed at 10am on May 1st, you can now pre-order it too.
If you order from Zavvi, use code FANCLUB for free U.S. shipping.
Entertainment Earth also has a deal on the helmet: free U.S. shipping. No code required. See their site for details.
GameStop also has it up for pre-order with a slightly earlier ship date. See their site for details.
Other retailers like Hasbro Pulse have the helmet too.
Hot Toys
Revealed overnight before Star Wars Day, Hot Toys revealed a new "Vintage Color Version" Boba Fett 1/6 Scale Figure. See our page for the item with all of the photos and info. No price or release date announced, but their last figure like this retailed for $267.
Zavvi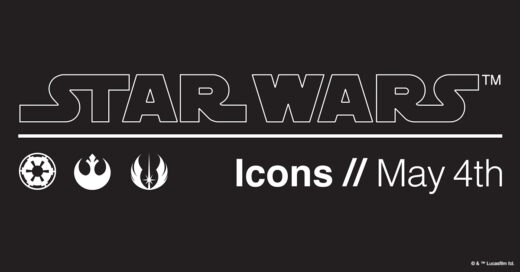 Part of a cool t-shirt design series called "Star Wars Icons," many characters will be featured. We got an inside peek and one design is Boba Fett. See their site to get notified when it's released on May 4th.
UPDATE: Here's an exclusive sneak peek of part of the Fett design: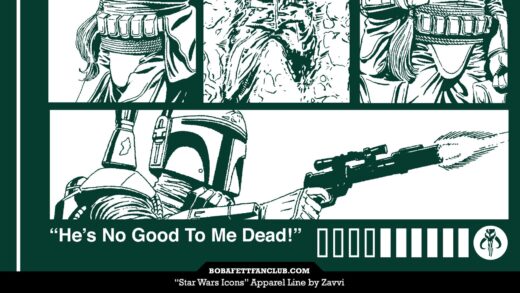 UPDATE: Now available for May 4. Use code FANCLUB for free U.S. shipping.
Sideshow Collectibles
They are printing up a new limited edition fine art print called "Dead Or Alive" by Jerry Vanderstelt. Canvas or paper editions will be available. No price point mentioned, but likely in the $90 ballpark like their prior Boba Fett print. The artist, Jerry Vanderstelt, may have artist proofs for sale, as noted on his Instagram.
As of May 4, it's now available for pre-order on their site.
They're also doing $500 off their $8,495 life-size Boba Fett statue. Use code BOUNTY500 to take advantage of that discount. Free U.S. shipping, too.
Sideshow has a sale on the Tamashii Nations Movie Realization "Ronin" Boba Fett on their site. Use code FETTMOVIEFIG for 20% off the $90 figure as well as free U.S. shipping.
They're extending that sale to the "Ronin" Jango Fett version as well. See their site and use code JANGOFIG for 20% off the $90 figure plus free U.S. shipping.
That's not all. They have the Royal Selangor Boba Fett figurine and with code BOBAFIG you can get 10% off plus free U.S. shipping on their site.
LEGO
From May 1 to May 4, LEGO VIPs get Double Points on all Star Wars purchases, plus other LEGO Retail promotions.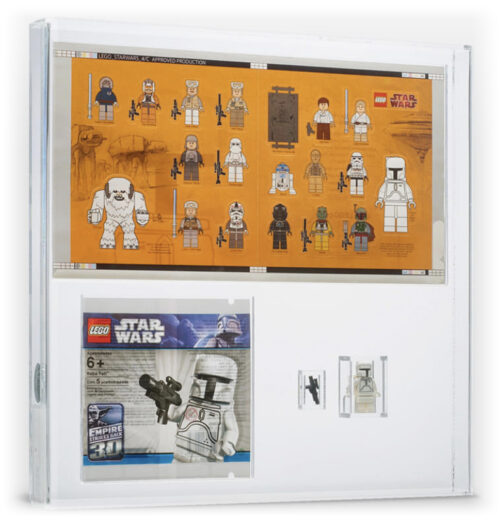 From May 1 to May 17, they also have a May sweepstakes for a 2010 limited edition White Boba Fett minifigure and rare uncut / numbered sticker sheet. It's been graded 95% by UKG.
To enter, login to LEGO's website, join their VIP program if you haven't already (it's free), and then visit rewards.lego.com/rewards/. If having trouble, you can also go to this deep link.
Joe Corroney
The well-known artist behind a lot of great Boba Fett and Mandalorian artwork is having a sale, which includes his "Mandalorian History" print, first seen in Star Wars Insider #80. Use code STARWARSDAY for 25% off on his site.
Disney in Japan
Boba Fett made the cut for a line-up of memorable Star Wars saga characters for a limited edition "May the 4th Be With You" 2020 t-shirt.
See their May the 4th site for more information.
Entertainment Earth
All day on May 4, get free shipping with code SHPSWFREE. See their site for more, to get your shopping cart ready for Star Wars Day.
Tervis
They're doing a buy one get one free for their tumblers, one design which features Boba Fett. See their site for more.
Acme Archives
From now until Monday, May 4th at 11:59pm Pacific, you can use code FORCE25 for 25% off sitewide at Acme Archives. See their site for more.
Hallmark
In the Hallmark 2020 Dream Book, Boba Fett is included in a new 4 character ornament set. Coming July 11, 2020. It's currently up on their site.
Gap
For their 40th anniversary of "The Empire Strikes Back," babyGap has a collection including this "Little Bounty" bodysuit for infants. See their site for sizes.
Rags
Boba Fett appears to be a part of the "Star Wars Helmets" sweater for kids. See their site for more. From now through May 5, use code STARWARSDAY to get 20% off.
Target
On May 4 only, you can find 20% off Star Wars toys, clothes, and more (excluding LEGO). See more on their site.
Hanna Andersson
It looks like Boba Fett made the design for a whole lot of officially licensed pajamas. See their site for more. 50% off from April 30 through May 5.
Displate
According to StarWars.com, Displate is supposed to have a Darth Vader / Boba Fett metal print piece, but it's not currently shown on their site. However, they do have several Boba Fett metal prints in different sizes and frames, some of which are quite unique like this:
Get 25% off with code STARS.
FanWraps
From May 4 through May 8, you can get 20% off all of FanWraps' Star Wars products.
Fathead
Between May 8 through May 10, use code MAY4BWU for 30% off Star Wars wall decals at Fathead.
Hot Topic
The shop has sales between 20% and 30% right now. See more on their site.
CuffLinks.com
For May the 4th, StarWars.com notes that CuffLinks.com has reveals. They currently have officially licensed Boba Fett and Mandalorian cuff links, tie bars, and more.
Disney+
Watch behind the scenes content from "The Mandalorian" starting May 4th on Disney+. It's called "Disney Gallery: The Mandalorian, an Original Series."
Also, all nine Star Wars saga films are now available to stream on Disney+.
Other
StarWars.com has more deals on non-Fett items. They also have a secret PDF at the end of the article which a lot of people are missing: here's a direct link to it.
Did we miss anything else? Let us know in the comments!
Check out our past May 4 guides: 2019, 2018, 2017, and 2016.