Links to our peers and friends in the galaxy
Here at the Boba Fett Fan Club, we love linking up all the best Boba Fett sites, as well as the most excellent general and niche Star Wars websites. We also honor notible Fett sites that have come and gone since we began in 1996.
Boba Fett Actor Sites
Boba Fett Collecting
General Boba Fett Sites
Boba Fett Costuming
Frozen in Carbonite
These Boba Fett sites are still online but haven't updated in a long, long time.
Deadpool
These memorable Boba Fett websites have come and gone (offline). May they rest in peace.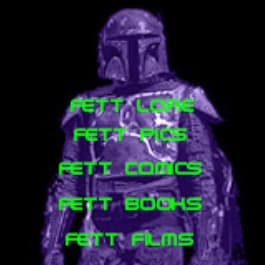 BobaFett.Net
Circa 1999.

Chris' Collection
L-slot Fett, ESB storyboard, Marvel Mandalorians, and other originals

Rocket Boba
German. RIP 2004?

British Bounty Hunter

BobaFett.fr.st
French.

Build Your Own Boba Fett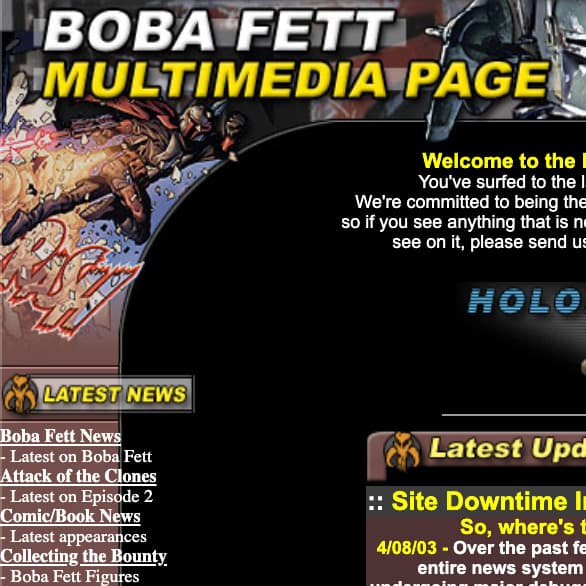 Boba Fett Multimedia Page

Fett Fan
Finnish. RIP 2006?
Mandalorian Brotherhood

Mandalorian Mercenaries
Polish. RIP 2007?

Boba Fett Fan Site
RIP 2006?

Boba Fettish
German. RIP 2003?

Jedi Academy Costume Tips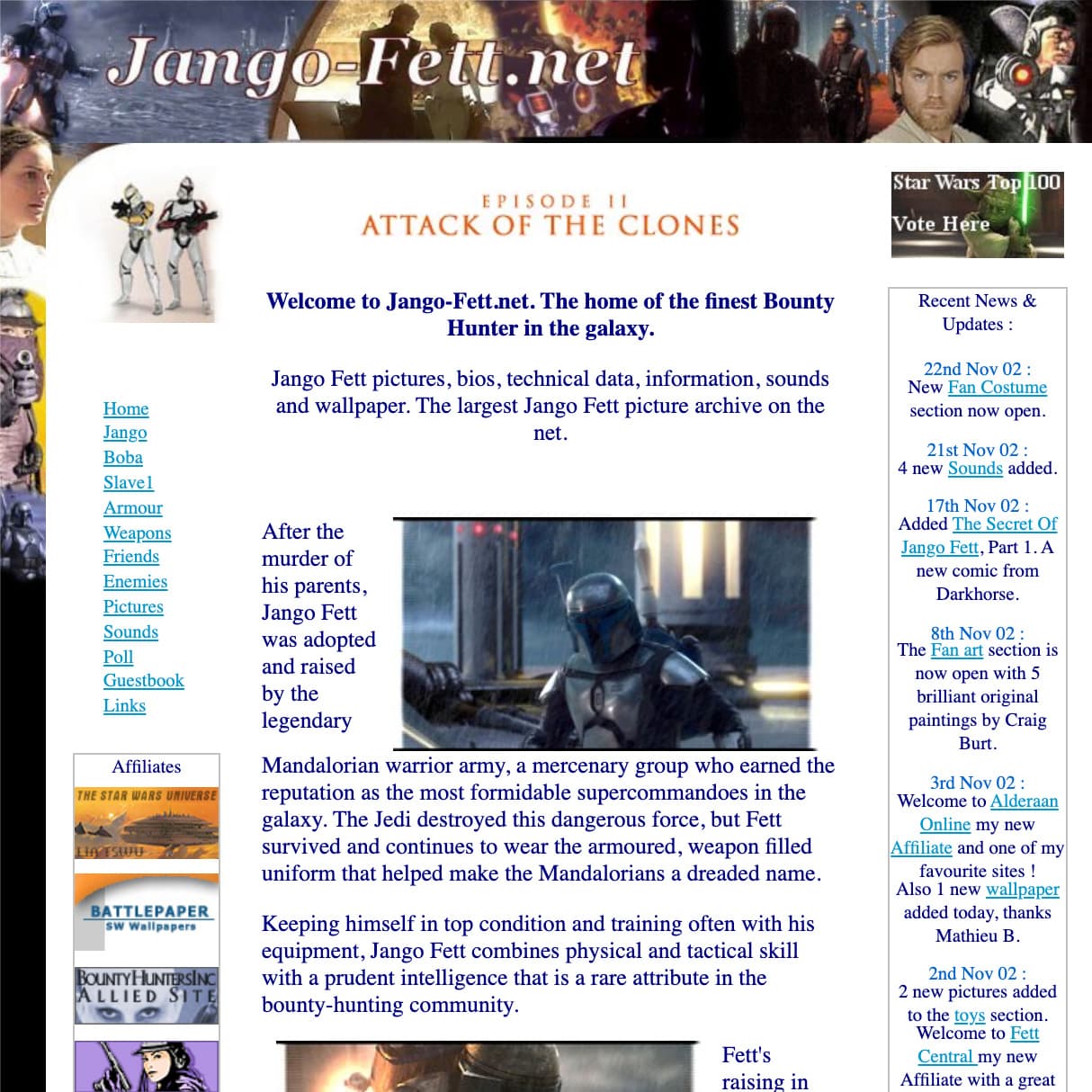 Jango-Fett.net
RIP 2008.

Custom Mandalorian Army

Slave 1
Japanese.

Mandalorian Super Commandos - Costume Fan Club

Fett Pride
Premium, hand-crafted Boba Fett costumes and props for sale. RIP 2019?

Boba's Bounty

Baby Fett
Linking to BFFC
What about some freebies? We've got you covered!
Below are some pre-made banners designed by the volunteers at the Boba Fett Fan Club for use on your website, blog, or social media when you mention or link to us. We appreciate your support!
468 x 60
| | | |
| --- | --- | --- |
| | No Good To Us Dead | |
| | As We Wish | |
| | Bounty | |
| | Fan made banner by H.R. Nielsen | |
80x15
| | | |
| --- | --- | --- |
| | Fett Fan Club | |
100 x 36
| | | |
| --- | --- | --- |
| | Bespin Orange | |
| | Tatooine Blue | |
| | Helmet Gaze | |
| | Bounty - Collect Them All | |
| | Forum | |
| | Art by Tony Bela | |
| | Art by Lindstrom | |
| | Art by Stevenson | |
| | Art by Varner | |