Show your BFFC support with shirts, stickers, and more
For our 20th anniversary, we decided it was due time to give fans of the site something to enjoy in person offline.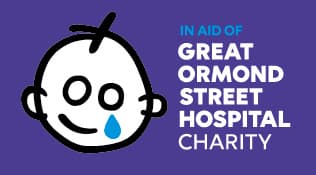 Starting with three designs in 2016, we collaborated with illustrator and BFFC fan Jason Goad on the artwork, paying homage to Boba Fett's various looks. We also decided that we would donate 100% of the proceeds to Jeremy Bulloch's favorite charity, Great Ormond Street Hospital Children's Charity.
We did five more for our 21st anniversary in 2017, followed by two more for our 23rd anniversary in 2019.
Anniversary Designs

BFFC 21st Anniversary - Return of the Jedi

BFFC 23rd Anniversary - Pre Pro 2

BFFC 21st Anniversary - Prototype

BFFC 20th Anniversary - Prototype

BFFC 21st Anniversary - The Empire Strikes Back

BFFC 23rd Anniversary - Pre Pro 1

BFFC 20th Anniversary - Return of the Jedi

BFFC 21st Anniversary - Kenner

BFFC 21st Anniversary - Holiday Special

BFFC 20th Anniversary - Kenner
Fan Photos