Show off your BFFC support
We are raising money for charity while giving BFFC fans something to enjoy offline.
Anniversary Designs

BFFC Holiday Special
21st Anniversary

BFFC Kenner Proto
24th Anniversary

BFFC Pre Pro 2
23rd Anniversary

BFFC Prototype
21st Anniversary

BFFC ESB
21st Anniversary

BFFC Pre Pro 1
23rd Anniversary

BFFC ROTJ
21st Anniversary

BFFC Re-Armored
25th Anniversary


NEW

BFFC 1313
24th Anniversary

BFFC Kenner
21st Anniversary
Current Designs
Most designs above are currently unavailable.
We collaborated with our favorite illustrator, BFFC fan Jason Goad, honoring Boba Fett's various looks.
Retired Designs

BFFC Kenner
20th Anniversary

BFFC Prototype
20th Anniversary

BFFC 20th ROTJ
20th Anniversary
Funds Raised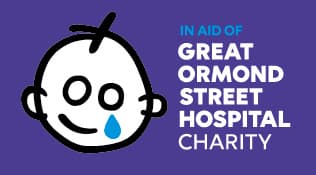 "Thanks so much for the continued support. We really appreciate the continued work you do to sell these t-shirts — it is fabulous."
— Helena H., Great Ormond Street Hospital Children's Charity
"This is a really lovely thing for you to do. That hospital was amazing when our little granddaughter was there. Keep up the good work."
— Jeremy and Maureen Bulloch
Fan Photos
Do you have a photo showing off your support for BFFC and the cause? If so, that's fantastic — let us know!
Frequently Asked Questions
Where does TeePublic ship?
According to TeePublic's page, all of the following: Argentina, Aruba, Australia, Austria, Barbados, Belarus, Belgium, Belize, Bulgaria, Canada, Colombia, Croatia, Cyprus, Czech Republic, Denmark, Estonia, Finland, France, Georgia, Germany, Gibraltar, Greece, Guadeloupe, Guam, Hong Kong, Hungary, Iceland, Ireland, Israel, Italy, Jamaica, Japan, Korea (Republic of), Latvia, Liechtenstein, Lithuania, Luxembourg, Malaysia, Malta, Martinique, Mexico, Monaco, Netherlands, New Zealand, Norway, Poland, Portugal, Puerto Rico, Romania, Saint Kitts and Nevis, Saint Lucia, Serbia, Singapore, Slovakia (Slovak Republic), Slovenia, Spain, Sweden, Switzerland, Taiwan, Thailand, Trinidad and Tobago, United Kingdom, United States, and Uruguay.
Washing and care tips for the shirt?
TeePublic has some useful tips on how to wash your shirt: "Turn garments inside out to preserve the integrity of the design. Use cold water only, and laundry detergent without bleach. Dry on low under normal settings. Expect about 5-7% (about a half a shirt size) shrinkage after a normal wash for our cotton shirts. Wash colors separately from whites, especially on the first wash. Over time, you may experience slight fading on the graphic as your shirt naturally weathers with repeated washings."
What are the differences with the shirt options?
According to the CEO of TeePublic: "Classic is close to the old American Apparel weight. Premium is a little bit lighter fabric but still a tight weave. Heavyweight is the tougher, thicker Gildan style and texture. Tri-blend is cotton/polyester/rayon so it's super soft and stretchy but doesn't breathe as well."
When does the funds raised tally change?
We donate the proceeds at least once a year so the tally is updated at least once a year to match.
Any plans for ____ on one?
We're considering more. We tend to reveal new ones around the site's anniversary which is every July.