The 4th of May is considered "Star Wars Day," like "May The Fourth Be With You," and it often involves product reveals and sales from official licenses. BFFC has the lowdown on all of the ones that are just right for Boba Fett fans. Enjoy!
Updated with shopDisney and Secretlab!
Scentsy
Debuting on May 4th at 10am Pacific, the Boba Fett warmer for the popular wax melt brand will be up on their website. It retails for $90.
Jeremy Bulloch Auction, Part 2
Beginning at noon in London on May 4th, the second part of the Jeremy Bulloch Estate Auction begins via East Bristol Auctions.
(For part one last year, see our earlier article on that lot.)
shopDisney
They revealed a new "Return of the Jedi" 40th anniversary pin with Boba Fett on May 4th. See their website to get it before it's gone.
Secretlab
The gaming chair company revealed a new Boba Fett "skin," to put on top of one of their chairs (sold separately). See their website to order.
Regal Robot
Between May 4 and 7, get 40% off select Star Wars decor while supplies last. The sale may include their Boba Fett Prototype Armor Skull Mini Sculpture. (Update: it does not.)
Denuo Novo
Get 15% off with a unique promo code after signing up for their email list. Also, from back on April 27th through May 4th, get free domestic U.S. shipping and 50% off international shipping. They have two Fett items available:
Fifth Sun
For May 4th only, get 30% off Star Wars apparel with code GOLDEN on their website. Here's one of many of their officially licensed designs:
Abrams
The publisher of the two "Art of The Mandalorian" books is doing a sale on their website: get 30% off with promo code MANDO. Sale runs May 3 to 4.
Acme Archives / Dark Ink Art
For May 4, use code JEDI25 to get 25% off their online inventory at acmearchivesdirect.com and darkinkart.com.
American Tourister
The makers of the Boba Fett luggage still have their 20″ spinner online. From May 2 to 9, get 35% off.
RockLove
RockLove's Boba Fett ring should be included in their 20% off sale, starting at 12am Eastern on May 4th and running all day.
Insight Editions
Their Star Wars titles include "Star Wars: The Secrets of the Bounty Hunters" and the Flip Pop Boba Fett. He's also included in the "Star Wars: The Galactic Advent Calendar," "Star Wars Everyday: A Year of Activities, Recipes, and Crafts," "Star Wars Icons: Han Solo," and "Star Wars: A Merry Sithmas Pop-Up Book." They're doing 40% off Star Wars titles, only on May 4 on their website.
Beeline Creative / Geeki Tikis
Boba Fett is included on two swizzle sticks, which are part of their May 4-5 special on their website.
Girls Crew
Their Boba Fett earring is part of their "Empire Stud Set" and the design is also on their Boba Fett necklace. They're doing 30% off their Star Wars collection (with some exclusions) on their website from April 28 through May 4.
Amazon
Through the store's May the 4th Star Wars page, you can find deals specific to May 4th.
BoxLunch
Their inventory of apparel, accessories, and trinkets often include Boba Fett. They're doing an additional 25% off all Star Wars products in store and online, between May 4 and 5.
Star Wars Fine Jewelry
This licensee has a few Boba Fett items on their website, which is doing up to 40% off sitewide on May 4.
Macy's / Toys"R"Us
On May 4th, they have a "buy one, get one 40% off" deal on select Star Wars toys on their website. It might include the Rocket Launching Boba Fett Plush, made by Mattel.
RSVLTS
Their newest designs are being revealed May 3rd at 1pm Pacific on their website. We can share that one of the designs will be of note for Fett fans called "Trilogy's End."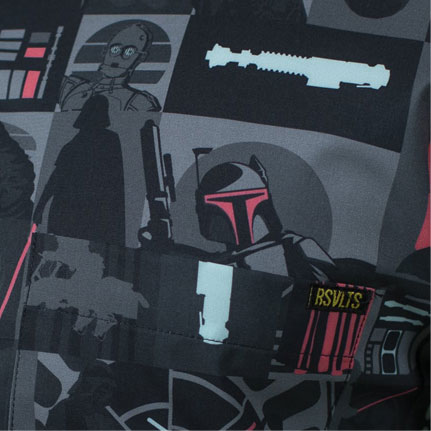 There's also something else coming May 4th at 9am Pacific, but you'll have to see for yourself.
Enso Rings
Their "Book of Boba Fett" collection features several Fett designs. They're doing up to 30% off on their website between May 2 and 7.
Funko
In their flagship stores and also on their website, Funko has a "buy 3 Star Wars items, get 1 free" special, which also includes their Loungefly merch. The deal runs May 4th to 7th.
Fossil
In a new catalog-style doc shared via a group on Facebook, it looks like there's a new Fossil Boba Fett watch to be revealed on May 4th.
Additionally, they appear to have a special five watch pack (MSRP £159) featuring "comic book style graphic dials, silicone straps, and vintage tins." But that's Fenn Shysa, not Boba Fett.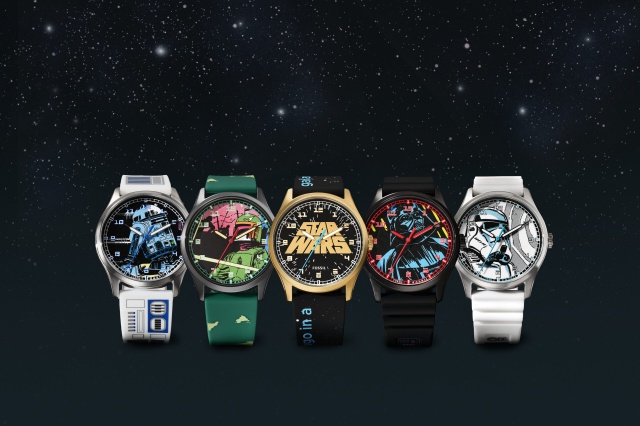 Boba Fett Actor Signings
Mark Austin will be at Blast From The Past in Burbank, California from 4pm – 7pm on May 4th and May 5th. See our listing for more information.
Daniel Logan is currently in Japan on May 5th through 7th for the Osaka Comic Con. See our listing for more information.
Other
The official Star Wars website has more, but we combed through it for Fett-related items. If you're less disconcerting, check out their list too.
Did we miss anything else? Let us know in the comments!
Check out our past May 4 guides: 2022, 2021, 2020, 2019, 2018, 2017, and 2016.