by BFFC Admin • Published December 9, 2013 •
no comments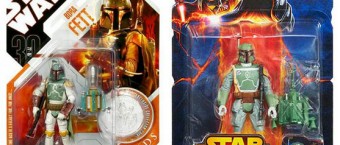 The latest Boba Fett in Hasbro's Saga Legends series is their third release, which sports very different packaging along with minor variations:
"The Empire Strikes Back" colors (e.g. jetpack and gauntlet color differences)
5 points of articulation
The 2013 release is about to be available on HasbroToyShop.com, and has already been available in some stores around the world.
This follows a 2011 release, and then the 2007 initial release, which had "Return of the Jedi" colors and 14 points of articulation.
by BFFC Admin • Published November 29, 2013 •
4 comments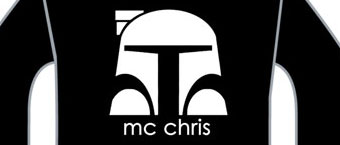 (Updated: December 2, 3:55pm PST)
In addition to our evergreen holiday guide and our collectibles database of holiday ornaments, we wanted to share a helpful breakdown of holiday sales involving Boba Fett (Black Friday, Small Business Saturday, etc.), as started early this morning on our Twitter.
Note: most of these sales end Monday, December 2nd, so don't miss out.
(Are we missing something cool? Let us know in the comments and we'll update.)
Art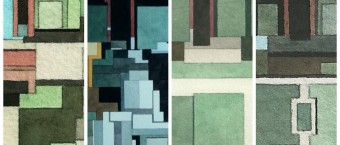 Media
Apparel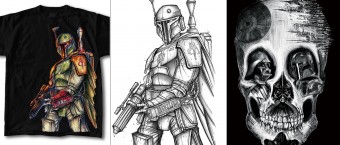 Toys and Print (e.g. Comics)
Unique
by BFFC Admin • Published October 19, 2013 •
2 comments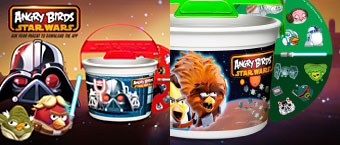 Ask for the green one. It's one of three Angry Birds Star Wars buckets includes a Boba Fett bird-ified sticker.
Part of a larger marketing campaign, there's also a television ad running that includes Boba Fett more prominently: swapping heads with Darth Vader.
Thanks to BFFC fan @kaijudude for the tip! Promo image sourced by Euclidboo.