A recent interview with Captain America: The First Avenger director Joe Johnston revealed some interesting information for fans of Boba Fett.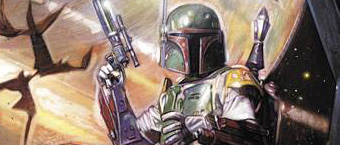 According to the article, Johnston has hopes of convincing his former mentor, George Lucas, into letting him direct a feature film solely about the character of Boba Fett.
"…I'm trying to get George to make a feature based on Boba Fett. I would like to [direct it], it would be a lot of fun."
As many are aware, Johnston is often credited as the designer of Boba Fett. His work, along with Ralph McQuarrie's concept art, is the genesis of why a site like the Boba Fett Fan Club exist. Some might also be aware that Johnston's previous work includes fan favorite The Rocketeer, which also featured an adventurous, jetpack-wearing protagonist.
If his most recent directorial endeavor is a success, perhaps Johnston is the man to bring Star Wars back to the big screen.
To join our discussion on this news, leave a comment below or post in the thread on our message board.