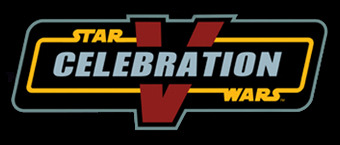 The announcement for "Star Wars: Celebration V" was finally made today on the event's official site. Celebration V will be held August 12-15, 2010 in Orlando, Florida.
As posted on the official site:
"Star Wars Celebration is the official Lucasfilm event celebrating all things Star Wars, produced by fans for fans. Celebrations are the largest Star Wars parties, featuring cast and crew celebrities, fans, costumes, music, live entertainment, autographs, collectibles, and panels — but mainly friends who gather to have fun and celebrate their love for the saga. From fans who first experienced A New Hope in theaters to kids just discovering Star Wars through Star Wars: The Clone Wars, Star Wars Celebration touches on anything and everything connected with that galaxy far, far away. The first such event took place in 1999, and we're proud to host the fifth Celebration in 2010!"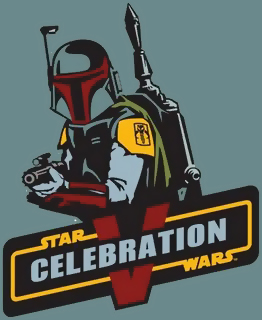 The guest list and other information about the event have not yet been revealed.
An added bonus, Celebration V's logo is marked with fan favorite Boba Fett in all of his Mandalorian glory.
Speculation over the whereabouts of "CV," as it is called, was a topic of discussion for many fan groups over the past few months. Concerns over attendance of 2010's "Dragon*Con" in Atlanta, Georgia have also arisen due to there only being a two week break between the two.
To add to our discussion on "CV," be sure and visit the topic in our forums.
Related, check our BFFC's coverage of Celebration 4 for an idea on the event.