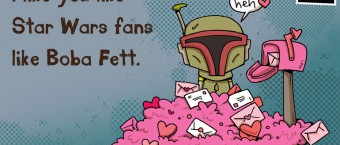 With the success of our Halloween and Holiday guides, we ventured this year to provide a Valentine's Day Guide for Boba Fett Fans, here in advance of this Friday's February 14th.
As luck has it, the Official Star Wars website updated with an e-card this year, which we've now added.
Any feedback, including additions to our guide, is always appreciated.