2018 Guide to Boba Fett Halloween Costumes and Boba Fett Pumpkin Designs
Halloween is coming up! Here is our updated guide for 2018 for Boba Fett costumes/apparel and Boba Fett pumpkins. We'll continue to make things easier for everyone with this one-stop permanent link for you all to enjoy.
New Items for 2018!
From 2017:
Boba Fett Costumes
Regardless of the time of year, we believe it is always great to dress up as Boba. Here are three options for you: you want to buy a Boba Fett costume, you want to make a costume, or you already have a costume.
Want to buy a Boba Fett costume?
... for all ages
... for kids and/or younger teens
... for older teens and/or adults
Not a costume, but Halloween related:
Want to make or build a Boba Fett costume?
Check out our instructions to building your own Boba Fett costume
Watch some of our video interviews like this one with JC Fett:
Visit our gallery of fan costumes for more inspiration, like this one by Brian Anderson: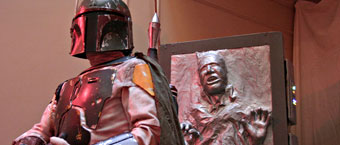 If being movie-quality and screen-accurate isn't your thing, you can also check out some easy and fast options:
Already have a Boba Fett costume?
Share your costume pictures on our message board or on our Facebook!
Boba Fett Pumpkins
Here are some designs, templates, and inspiration.
Want to carve a Boba Fett pumpkin with a template?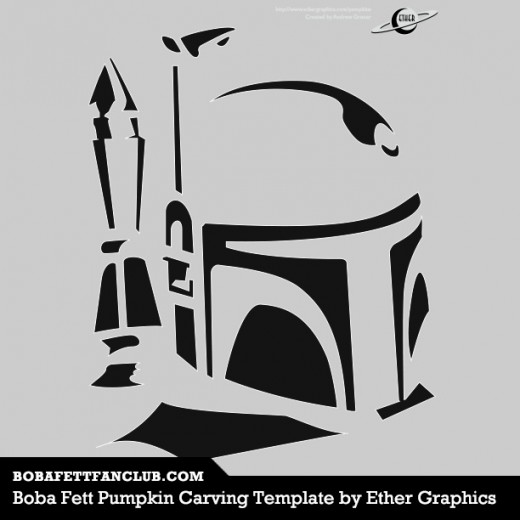 Andrew Gruner of EtherGraphics provides an easy-to-follow PDF.
Want inspiration for designing and carving a Boba Fett pumpkin?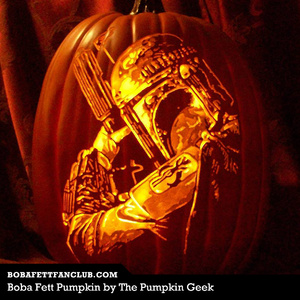 Boba Fett pumpkin by Alex Wer (aka The Pumpkin Geek)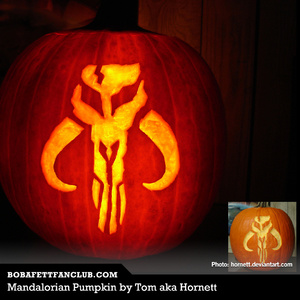 Mandalorian pumpkin by Tom (aka Hornett)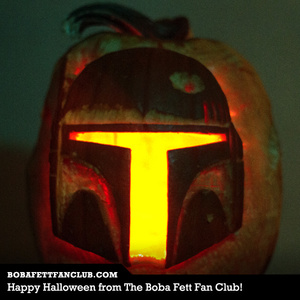 Boba Fett pumpkin by BFFC (that's us!) in 2015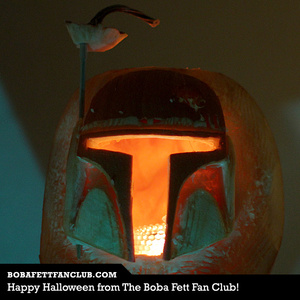 Boba Fett pumpkin by BFFC (that's us!) in 2014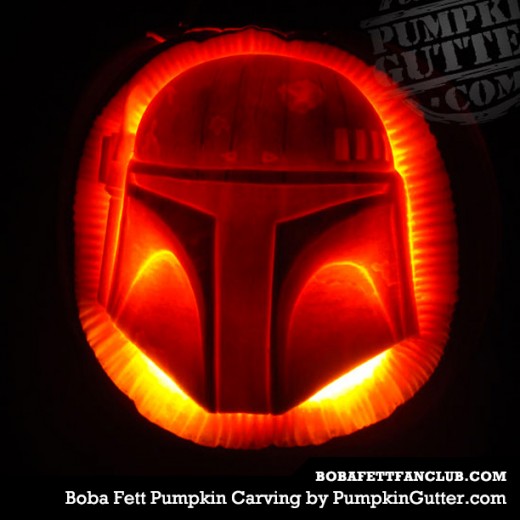 In 2008, the famous PumpkinGutter made this impressive Boba Fett.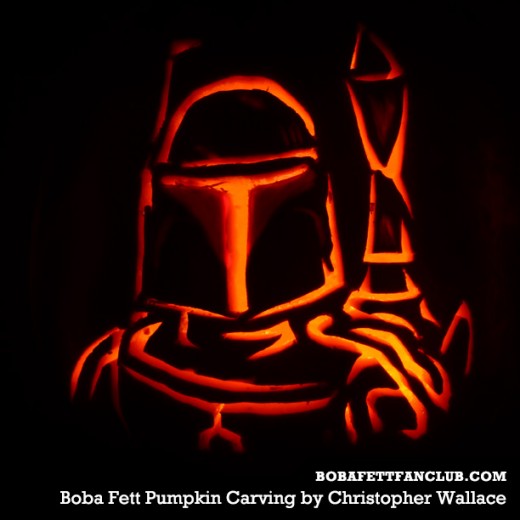 This cool Boba Fett pumpkin was done by Christopher Wallace of New Jersey and shared on his Flickr.
Tom (aka Hornett) did a Mandalorian Pumpkin and shared a photo with some tips on DeviantArt.
Also check out Flickr user Wyscan, revjm5000 and dayna1 for elaborate Boba Fett carvings.
Too elaborate? User T. Oechsner kept it simple.
Already carved a Boba Fett pumpkin this year?
Share your pumpkin pictures on our message board or on our Facebook wall or tag us on Twitter or Instagram!
###
This one guide covers 2013 to present. Looking for prior years? See 2012, 2011, 2009 A, 2009 B, 2009 C, and 2008.