Remember the Darth Vader helmet project a few years ago, to help raise donations for charity? Well, this year the 501st is doing the TK Project, which is a Stormtrooper helmet theme for Star Wars Celebration 5 and giving them out to some fairly famous Star Wars folks to paint up.
I'd seen some of the helmets already painted and sent back, but this was the one I was waiting to see. They gave one to Jeremy Bulloch to paint and it came back in record time.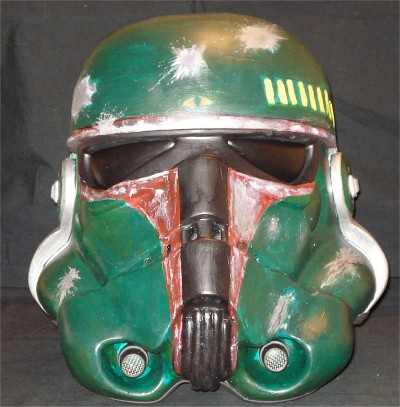 Other views: Left – Back – Right
Pretty cool.
Check out the artists list on the right column at http://501sttkproject.blogspot.com/. Can't wait to see what Daniel Logan's helmet will look like.
The Jaguar and Titan Maximum helmets are pretty neat, too.
Enjoy.