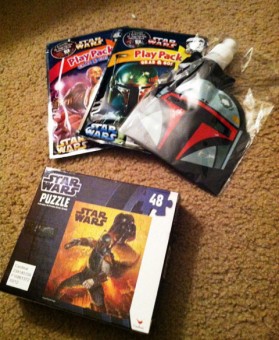 Last year was a renaissance for Star Wars, once again moving to the forefront of popular culture.
Collectors saw plenty in the vein of new comic titles, novels and action figures. Film buffs got excited upon hearing the Saga would be return to theaters in 3D. We received expansions to the Hasbro toy line and LEGO sets. We even saw a mash up of Star Wars and Angry Birds.
The coup de grâce, of course, was the announcement of Disney's acquisition of Lucasfilm and the dawn of a new era of movies. The Disney buyout meant the franchise would move away from being merely nostalgia, experienced through the Expanded Universe by devoted fans, niche publications and conventions.
We'll soon be seeing Star Wars seep into the mainstream. We won't have to hunt down Star Wars related materials in the corners of the web or comic stores. Instead, bounty hunters and Jedi will pop up on cereal boxes, on magazine covers at the check-out lane, illustrated on Pepsi bottles and every other marketing avenue.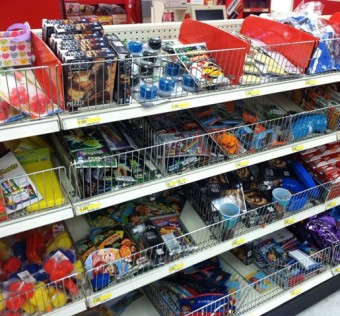 This also means we'll be seeing a lot more of our favorite Mandalorian bounty hunter. Earlier this month the retail favorite, Target, introduced a large line of Star Wars products to its bargain bins – ranging from mini puzzles and yo-yos, to notepads and water bottles. The most prominent character splashed across these items? None other than Boba Fett!
These items are official Lucasfilm licensed products and manufactured toward the end of last year. There's a collapsible water bottle, featuring the helmet of Boba Fett, a play pack that includes crayons and a 24-page coloring book and a 48 piece puzzle that shows Boba Fett launching into action – the image of Darth Vader illustrated over his left shoulder.
Perhaps its wishful thinking – but I have to raise an eyebrow over the high number of Boba Fett merchandise suddenly coming out of Lucasfilm. The bounty hunter, while massively popular, has always been treated like as a background presence as far as merchandising is concerned. He's the mail-away offer, one of many in a collage, one chapter in a book.
I will hesitate analyzing this too much, but I am sure 2013 will be a big year for Boba Fett. He'll be a player in two upcoming Dark Horse comics, inside the pages of "Agent of the Empire," and the new "Star Wars;" his ship re-emerged recently in "The Clone Wars;" and I have a feeling this is just the beginning.