Mandalorians share the spotlight in the next issue of the Star Wars Insider magazine.

Good news, everyone!! Star Wars Insider #86 is going to be featuring a detailed article on the origins, customs, and the way of life of the Mandalorians. The article is going to be written by our favorite Mandalorian expert Karen Traviss, with artwork by webstrip favorite, Tom Hodges.
This issue should also be a treat for some of our female members, if this concept art of a female Mandalorian is any indication. Now finally, the women get a voice in the affairs of Mandalorian society.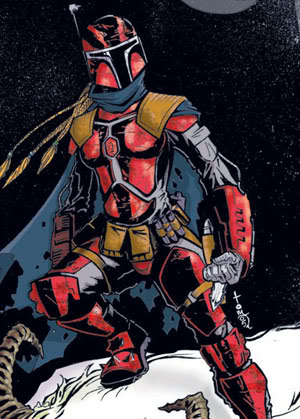 See StarWars.com for the original report.
Photo source: StarWars.com