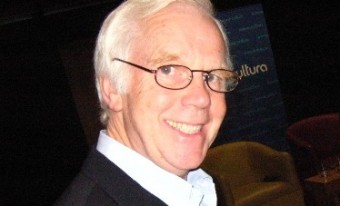 Actor Jeremy Bulloch was interviewed by the guys at Bombad Radio, where he talked about his career as an actor, his interaction with fans and whether or not he believes Boba Fett survived the Sarlacc at the end of Return of the Jedi.
The interview can be found around 32 minutes into podcast #75.
The conversation treads some old ground, but it also shed light on new insights about the character I have yet to hear from Bulloch.
With the sequel trilogy coming in a few years, and rumors of a Boba Fett spin-off, questions relevant to this topic were posed to the actor.
Bulloch said he never believed the bounty hunter's fate was sealed in the belly of the Sarlacc. The actor said that would be like an amusement park to Boba Fett, who would be protected by his armor, bide his time to calculate an escape with a cool head, and easily survive the ordeal by escaping with the use of his weapons and tools.
For 30 years, Bulloch shared he's held the belief that Boba Fett should never show his face – that in the Star Wars Universe, that would give enemies leverage against the bounty hunter, something he'd never do. However, while he thinks nowhere (in universe) should know much about Fett, the back story fleshed out in Attack of the Clones makes the character more engaging and interesting.
Bulloch also shared he is good friends with Daniel Logan and Temuera Morrison – who when together are nicknamed "The Three Fetts." He said, he and Logan have spent time together, recently at Disneyworld, where they held a competition as to who could ride the most rides – Logan won.
Also discussed was:
Bulloch's acting history, including early roles on Dr. Who and James Bond films
His plans to attend Star Wars Germany
How his half-brother assisted him in landing the role as Boba Fett
The legacy of his character and its effects on fans
His cameo in Revenge of the Sith
Insights into the character's relationship with Darth Vader, Han Solo and Jabba
Brief mentions of Boba Fett in the Expanded Universe
& More
You can download Bombad Radio #75 for free on iTunes and on their website.