Valentine's Day is just around the corner and, if you're a Star Wars fan, gift giving can be extra fun! I've pulled together some great Boba Fett merchandise suitable for your significant other, family members and friends. There's no need to exclude anyone from receiving some extra bounty this holiday, am I right?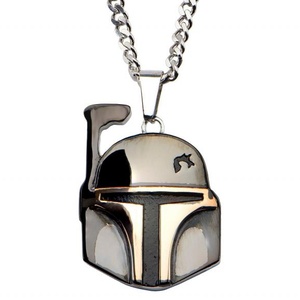 This Stainless Steel Boba Fett Pendant would spruce up any casual outfit. I own stainless steel jewelry myself and they are some of the best pieces I have because they do not tarnish or rust! The pendant is currently in stock at Target for $19.39. Order soon so you can be sure it'll arrive just in time to give to someone special.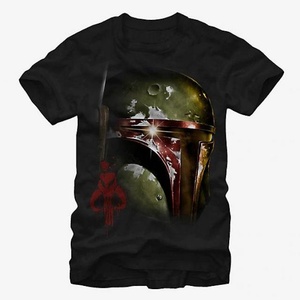 A Boba Fett shirt with a helmet so shiny you can see the reflection of Han Solo in carbonite? Yes, please! Obviously this shirt called Boba Fett of Mandalore makes a statement. If you know someone who is a hardcore Boba fan, this is the shirt for them! It's available for 20% off right now on the BoxLunch website and comes in sizes small thru XXL. It will ship in 4-10 business days so get shopping!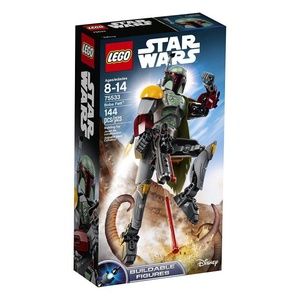 I don't know any Boba Fett fan who isn't a collector! This LEGO Buildable Boba Fett (75533) is made up of 144 pieces and is highly posable which will make arranging him with your other collectibles quite fun. The suggested age range is seven to fourteen years old but clearly they don't know Star Wars fans well enough. Order it now for $23.92 (20% off) on Amazon so it'll arrive in time for V-day!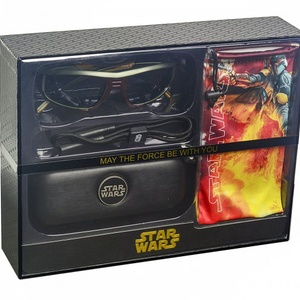 Foster Grant has a fantastic collection of Star Wars sunglasses, all with 100% UVA/UVB protection and scratch resistant lenses. This Boba Fett sunglasses gift set costs $39.99 on Amazon or FosterGrant.com, and comes with a great pair of sunglasses that have a unique pattern of colors that represent our favorite bounty hunter. Also included is a collectible hard case, soft pouch and lanyard so you'll be good to go wherever the day takes you.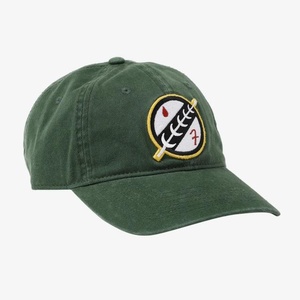 It's true. BoxLunch is the home of some of the best pop culture collectibles and fashion pieces. This Boba Fett Dad Hat is a great accessory for any adult fan. It's priced at $18.90 exclusively at BoxLunch stores, although currently sold out online. The hat is one size fits all but does have an adjustable strap. Better get going to track this one down for the opening of Galaxy's Edge at Disneyland this June!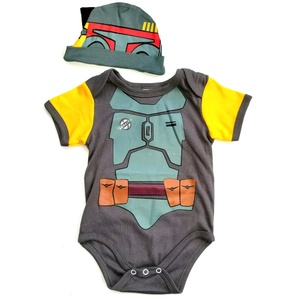 If you're new parents, or you know someone who has just had a baby and
loves the Fett, this Knitwits Boba Fett Onesie and Hat Outfit is a must buy! You can be sure that no fan will walk by without noticing their outfit! It's priced at $24.97 and made of 100% cotton to keep your little Bounty Hunter extra cozy.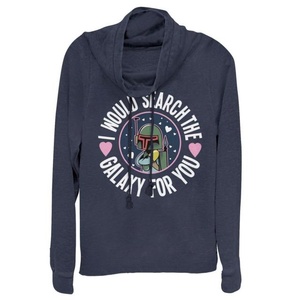 If you're wanting to go all out for the Holiday there are new Boba Fett Valentine's Day inspired shirts for men and women on SuperHeroStuff. They read "I Would Search the Galaxy For You" and are complimented with eye-catching artwork. Consider your date night apparel done and planned for!
For even more Valentine's Day themed merchandise be sure to check out the BFFC Valentine's Day Guide!
Which of these items is your favorite? Let us know in a comment below!