The "Passenger Series" Boba Fett Window Graphic is an officially licensed perforated vinyl product from FanWraps, which is a 13″ x 16.6″ image of Boba Fett in his iconic Mandalorian armor with Mythosaur symbol prominently showing on his left shoulder.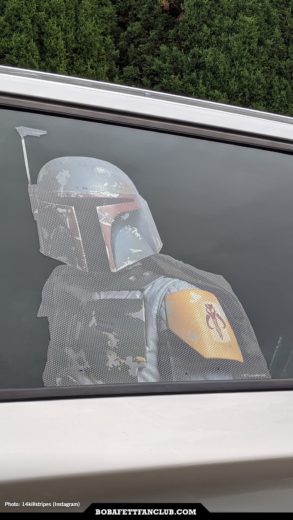 FanWraps is your destination for officially licensed geeky apparel and accessories, including Boba Fett items since 2013. The brand was created in 2012 by a husband and wife team, Nick and April Murray. Their goal is to provide products to express your fandom. As a Star Wars fan, I'm all about that and I'm sure there are many of you who are reading that can relate.
Star Wars merchandise is one of the many brands the company provides merchandise for. From window decals to window graphics featuring life-sized characters from the films, FanWraps has got you covered! You'll make a statement wherever you go with these bold and colorful designs.
Today, BFFC contributor 14killstripes will be reviewing the "Passenger Series" Boba Fett Window Graphic, which retails for $19.99:
The easy-to-follow application instructions are clearly displayed on the rear of the box and only took a few minutes to apply to the rear window.

Ease of application: 5 out 5

The vinyl graphic is designed to be used on the rear driver's side window and allows to be seen through yet still defuse sunlight due to its perforated nature. The graphic colors are bold and bright to show off your love for one of the Original Trilogy's famous legacy characters.

Look: 5 out of 5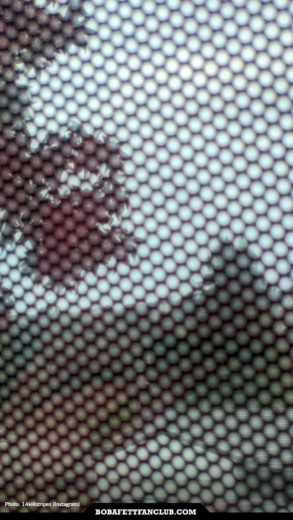 We hope you enjoyed this review. Please feel free to use the code "JENMARIE10" at FanWraps.com to receive 10% off your purchase of $8 or more during your holiday shopping!
Photos by 14killstripes for BFFC.