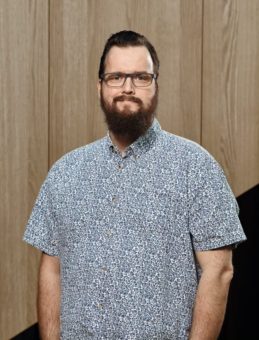 We spoke with LEGO's Niels Mølgård Frederiksen, who was the designer behind the new 625 piece LEGO Boba Fett Helmet (75277) released earlier this month for $59.99.
There are so many helmets in the Star Wars universe. Why choose Boba Fett?
In our initial concept phase we did sketches of many different helmets, but we ended up choosing the Stormtrooper™, TIE Fighter Pilot™ and Boba Fett™ helmets, as we wanted three helmets that are very iconic and well known, that worked well as LEGO® models, and last but not least, are visually different in both shape and design.
But we of course also chose the Boba Fett helmet because it's one of the coolest helmets in the Star Wars™ galaxy.
How long does it take from start to finish with the helmet?
It varies a lot from product to product.
As the helmets were a new concept, my colleague César [Carvalhosa Soares] had initially explored different solutions, and built some early sketches of the Stormtrooper and TIE Fighter Pilot. He also finalized the helmets.
After that we started up on the actual development of the three helmets which, for a product like this, tends to take about three months.
How did you determine the scale and size?
It's all about finding the right balance. We wanted the helmets to be just the right size. Like all of our LEGO sets, the LEGO® Star Wars™ Helmets are 3-dimensional models, so scaling them up by just 10% adds a lot more volume and extra elements, which in the end can affect the price of the set.
Which concepts, sketches, or ideas were considered in its development?
We experimented with several model concepts, but early in the process we saw that the LEGO® Star Wars™ Helmets would be an exciting product to develop for our fans.
Many of the well-known Star Wars characters wear cool and iconic helmets so the idea fit well! And with the scale and size of these LEGO® Star Wars™ Helmets, we could make highly detailed models that are easy to display.
How do you determine which pieces are most optimal in a design (e.g. piece count vs. piece size vs. difficulty level)?
It's a bit tricky to describe but it all comes down to doing multiple iterations of the design — trying out different approaches, elements, building techniques and so on.
For me personally, I first of all try to get the shape I want right, so in this case, making the shape look like Boba Fett's helmet. That often leads to some crazy building techniques that don't make it in to the final design, so then I refine the model to make the building experience great without compromising the final look of the model.
So in essence it's all about building and rebuilding and rebuilding and so on.
Which detail was the hardest to design or build?
For the Boba Fett helmet it was probably the yellow stripes. We really wanted to achieve this detail using LEGO bricks as using stickers or decorations in that area of the helmet would have been impossible. Once I figured out how to approach the challenge, it didn't take that long, but getting those stripes right was probably the most challenging part of that design.
The surface has more visible pegs and less tiles like Darth Vader or the Sith Trooper. Was this a design or a part decision?
The studded surface was a deliberate choice from our side. We wanted the helmets to have a clear LEGO identity, so even for people who are not very familiar with the LEGO brick, it should be clear that this is a LEGO product. One of the best ways to do that for a product like this, is with visible studs, or as we also say — with LEGO DNA.
Why was the design changed to just helmets? The Darth Vader from Star Wars Celebration and the Sith Trooper from San Diego Comic-Con are busts with shoulders.
The busts are a separate collection that is not linked to the new LEGO® Star Wars™ helmet products. Of course, I cannot comment on whether or not we're working on new busts.
However, I loved designing the 77901 Sith Trooper Bust just as much as I enjoyed designing the LEGO® Star Wars™ helmets. Both were really cool challenges for me as a designer, and I would love to design more of both concepts.
The Boba Fett fan reaction has been very positive. How does that feel, especially for the 40th anniversary of "The Empire Strikes Back" in theaters?
That makes me truly proud and moved.
Being a part of the Star Wars fan community myself, building replicas of the props and filming miniatures in my spare time, I know how dedicated the Star Wars fans are, and how aware they are of even the smallest details.
So getting the seal of approval from Boba Fett fans means a lot to me.
Will we see other Star Wars helmets like The Mandalorian or Jango Fett?
As you might have expected, I cannot say anything about future products, so you'll just have to wait and see.