Remember that Boba Fett cookie jar that was promised to come out before we even knew how annoying a Gungan can really be? Well, the fine people at StarWarsShop.com and Cards Inc. of the UK have finally answered your prayers.

This item runs about $60 and actually ships out, just in time, the day after Halloween. This way you know your candies will be safe from those who lurk in the shadows.
Cards Inc. of the U.K. now offers this exquisite ceramic cookie jar bust of the galaxy's most notorious bounty hunter. This robust sculpture is painted to match Fett's penchant for close scrapes and features a lifting helmet top that opens to reveal the mercenary's sweeter side.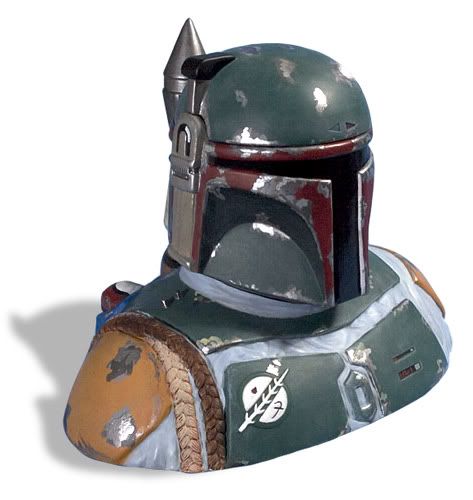 This is just a little bit different than the original Boba Fett cookie jar prototype, shown in the picture below.