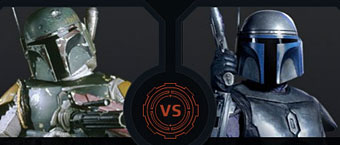 [Updated 4/2/2014: For the next round in this series, see our follow-up post.]
[Updated 3/31/2014: Boba Fett knocked out Jango Fett, winning 70% of the vote.]
Starting today and going for the next 2 days over at the Official Star Wars website's This Is Madness bracket-style voting game, Boba Fett is up against Jango Fett in a match of the click-thrus.
Vote here. Note that the online voting uses browser cookies to remember you, which in this case is "match24." There's no required site registration.
Here's the official poster, shared today on social media: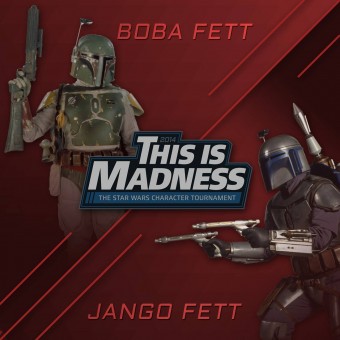 [Updated 3/31/2014: Here's the final score graphic.]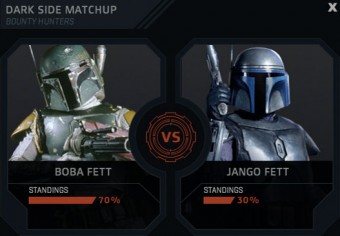 Also facing off right now is Yoda vs. Obi-Wan Kenobi. Last year, Yoda won the entire series.
This year, in a round one match, Boba Fett defeated Greedo: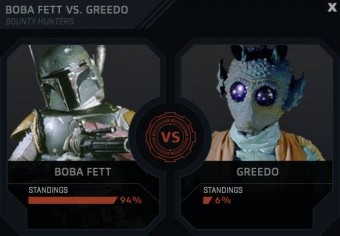 Here's the official promo the official Star Wars website shared on social media: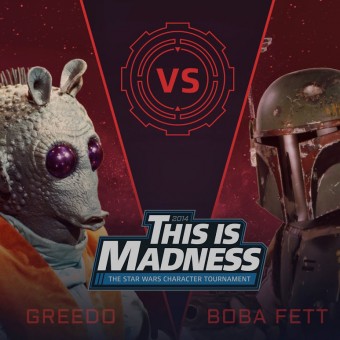 And Jango Fett defeated Cad Bane: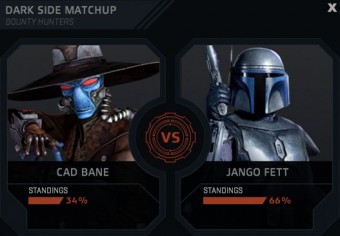 Last year, Boba Fett made it all the way to the Final Four.