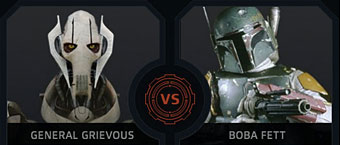 [Updated 4/3/2014: Winning 67% of the vote, Boba Fett beat General Grievous.]
You've got less than one day to vote over at the Official Star Wars website's This Is Madness bracket-style voting game. With barely any time since his last match, Boba Fett is now up against General Grievous in a match of the click-thrus.
Vote here. Note that the online voting uses browser cookies to remember you, which in this case is "match30." There's no required site registration.
[Updated 4/3/2014: Here's the final score graphic.]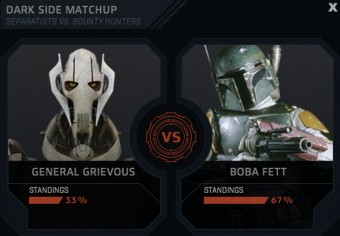 Here is the official promo graphic for the matchup: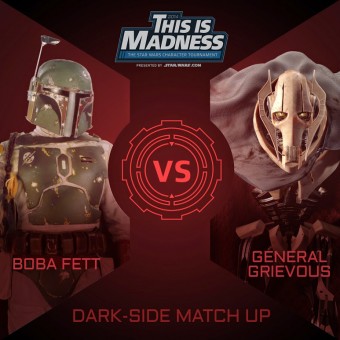 See our previous report on Boba's prior matches in this online game.
Last year, Boba Fett made it all the way to the Final Four.