Hit television show "The Big Bang Theory" will feature at least one Boba Fett reference in their upcoming show this May 1st in an episode entitled "The Proton Transmogrification," according to a recent exclusive at The Hollywood Reporter.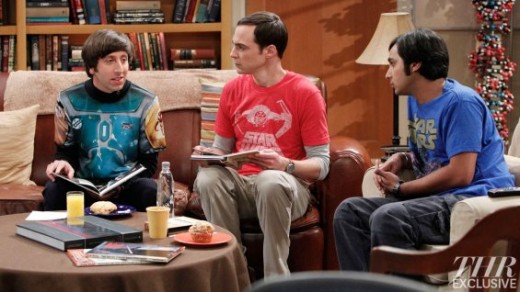 As you can see, the character known as Howard Wolowitz — played by actor Simon Helberg — is wearing one of the new athletic, "muscle" Boba Fett t-shirts. Be sure to give a shout-out to Helberg on Twitter or to his character, who's also on Twitter at @TheRealHowardW.
This will be the fourth clear Boba Fett reference that the show has had over the years. We've documented each on Fettpedia. This is the first time working with Lucasfilm, in which Industrial Light & Magic is helping them recreate Dagobah.