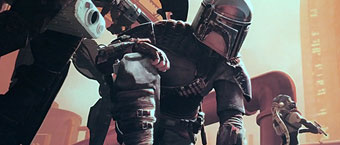 Kotaku, a Gawker Media tech blog, reports with two concept graphics that Star Wars 1313 involved Boba Fett.
[L]ast year, just before E3, LucasArts shifted focus and turned it into a game about the masked bounty hunter Boba Fett.

This happened last May. Star Wars creator George Lucas looked at 1313–which at that point had been scrapped and refocused multiple times–and told the team he wanted it to be about Boba Fett, the mercenary whose origins as a clone were revealed in the Star Wars prequel movies.

You can see concept art from this version of Star Wars 1313 above. Boba Fett stands over someone who looks a whole lot like Bossk, a lizard-like bounty hunter who Fett has apparently captured. They appear to be in the seedy underworld of Coruscant.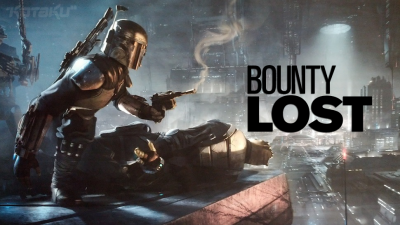 GameSpot also has the Star Wars 1313 promo trailer:
[Video no longer available.]