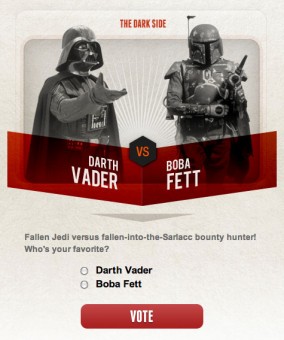 As posted on our Facebook, in the latest daily poll at StarWars.com, Boba stays in the game, beating the Emperor by just 6% of the votes.
Let's take it up a notch today, Fett Fanatics. Spread the word. We're in the final four now. It's us against Darth Vader.
Get your computers ready — it's time to get your vote on until April 5th, midnight EST.