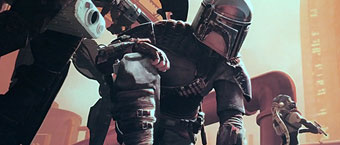 IGN has an exclusive story with commentary, gameplay video, and concept art photos of the still-cancelled Star Wars 1313 game.
[Video no longer available.]
We already know it featured Boba Fett. But seeing the gameplay and more concept art, this seemed pretty cool.
This comes on the heels of a viral video showing new technology in capturing actors and transforming their moves into a virtual space, complete with cinematic lighting and camerawork. It was soon figured out this was Star Wars 1313, not Episode 7 or other pre-production.