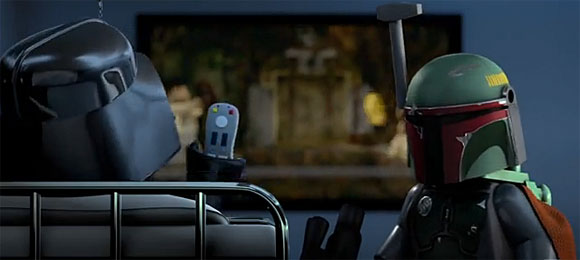 M2FILM, the company behind dozens of official videos for LEGO, just released a new short film featuring Boba Fett and Jar Jar. The story re-imagines the original trilogy with a twist ending.
[youtube]http://www.youtube.com/watch?v=pPb2lIap6Es[/youtube]
You can also watch on the official site. The credits list producer Ole Holm Christensen, director Peder Pedersen, and editor Thomas Mikkelsen.
(via Wired)