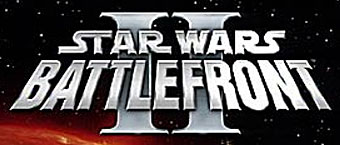 Gamers may like to know that the Battlefront game, reinvented as a controversial sequel, allows you to pick sides and explore each film of the Star Wars saga. Wanna play with wrist rockets and a flamethrower?
Fans know all about "Sith" already, but "Battlefront II" is another story. It builds off the original's focus on large-scale online combat, and allows players to engage in battles from each of the six "Star Wars" films. Players can pick sides, playing as Luke, Leia, Han, Vader, Boba Fett or the Emperor.
Source: MTV.com
For those fans of Jango, he's included too.
Boba Fett shows up in Jabba's Palace and Yavin IV, while Jango Fett takes Tipoca City.
Keep BFFC posted, if you take on the game, which is soon to be released on PS2, Xbox, PSP and PC.