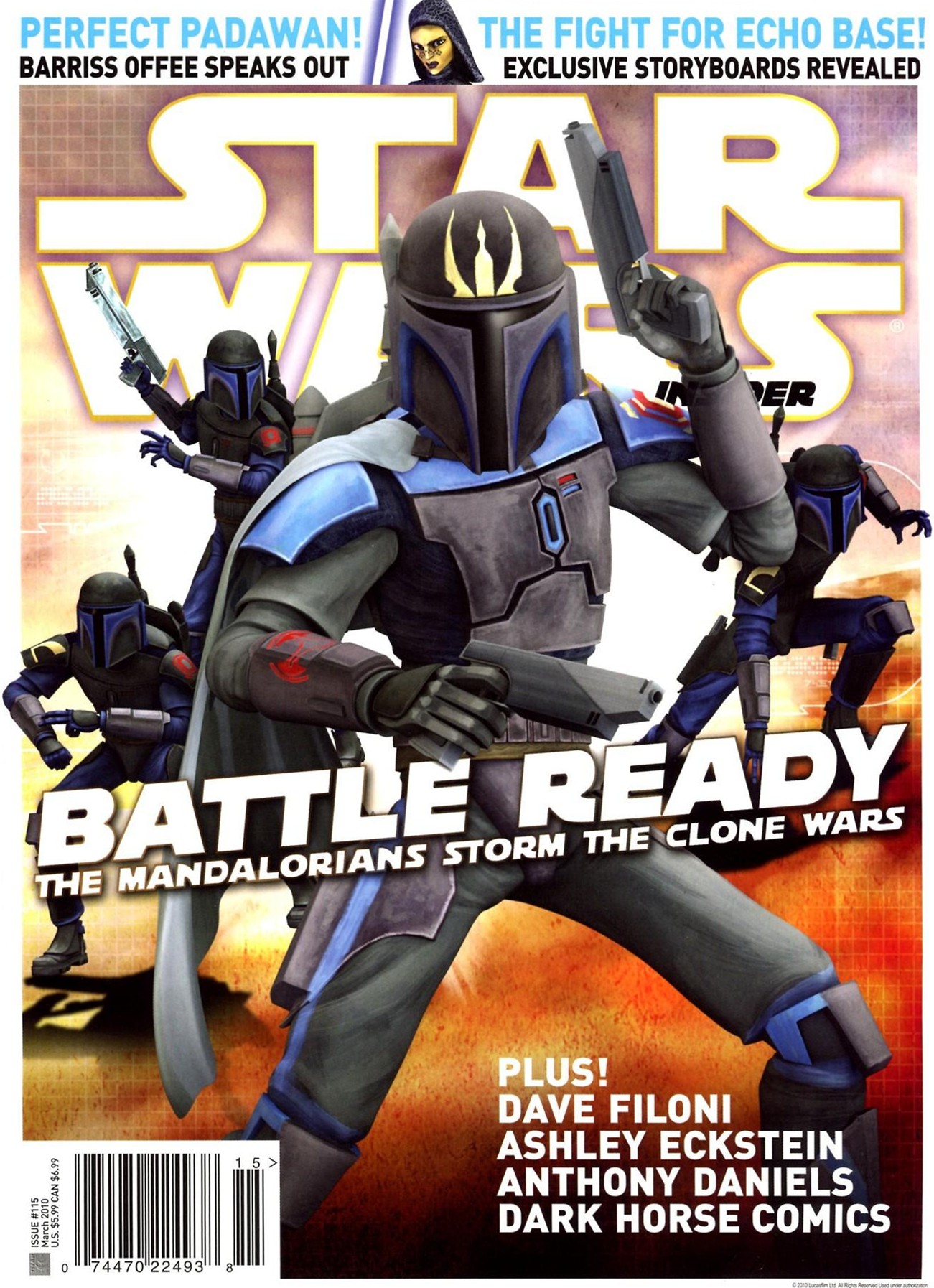 The Mandalorians are coming up in the next episode of the animated Star Wars: Clone Wars series.
But, it appears, these aren't the same Mandalorians. In fact, Karen Traviss, the author who took the original stories -- starting in vintage Marvel comics and developed further by Andy Mangels until the drastic changes in Episode II -- allegedly quit over related issues.
On the StarWars.com blog, regarding the upcoming Star Wars Insider #115 cover story, some fan comments to note:
FettFan1861: "Mandalorian pacifists??? Who is the idiot that came up with that crap? Wipe out all of Traviss's work for a cartoon and make the greatest warriors in the SWU into a bunch of pacifists? Just when you dont think LA [LucasArts] can get any worse they pull a stunt like this. All I can say is wow..."
Rax-Nibune: "I hope that the episode truly explains the Mandolorians culture and history; As the word Mandolorian never actually made it into any of the movies and I feel although Mandos have been good in the EU, its high time they get the proper representation on the main screen."
dakota66: "I hope so too. No wonder Karen Traviss stopped doing Star Wars novels, because the MANDOS are coming to the CLONE WARS."
delta_commando: "I really hope the Clone Wars depicts the Mandalorians as how we've read about them in the comics and the books."
Update
[TRAILER NO LONGER AVAILABLE]