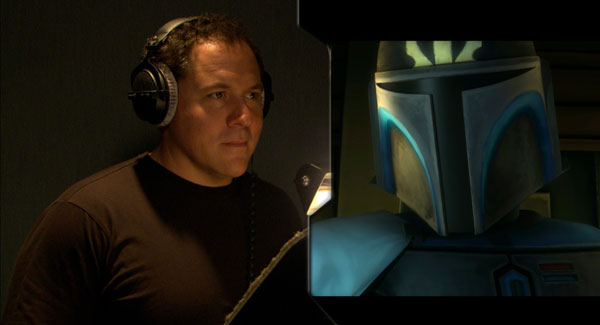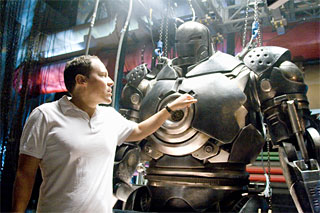 "The Mandalorians are all New Yorkers."
Jokes from the actor aside, part one of the three-episode story begins at 9:00pm (Eastern and Pacific) this Friday, January 29th on the Cartoon Network. Actor Jon Favreau voices Pre Vizsla, a Mandalorian in the storyline for episode "The Mandalore Plot."
From the 2010 press release:
[Favreau's] involvement in The Clone Wars came as an indirect result of post-production for the first Iron Man film; he was working with Industrial Light & Magic and Skywalker Sound when his path crossed with [Supervising Director Dave] Filoni's at Lucasfilm's Skywalker Ranch.

"I had mentioned that I would love to do a voice, and that I'd done voices before - and the idea for me to play a Mandalorian came up. I wasn't holding out for a cool character, but I think the Mandalorians are probably the ones that the die-hards are going to be the most curious about," says Favreau.

"I grew up a fan of Star Wars. It was the first time I had ever experienced that really iconic, mythic archetypal storytelling. What's fun about Star Wars is that it still has as much relevance and impact now as it did then. It seems to be a set of characters and a world that is timeless, and every generation seems to embrace. So it's fun to be able to share with my family and my kids the excitement that I had when I was young."
JediMaster.com.bk posted a video on YouTube:
[No longer online as of 2018.]
(Pictures thanks to BigFanBoy.com.)