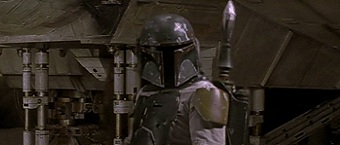 The fans (of IGN) have spoken. Episode 7, which is still being written (or re-written), needs Boba Fett.
IGN's UK entertainment editor, Chris Tilly, recapped their opinion poll that Boba Fett won for which character should be included in Episode 7.
We helped plug the vote over on our Facebook page. Thanks to anyone who helped click through for this big win.
He ended the post with "bring back Fett," which reminds us of our #BringBackBoba hashtag effort.
Thanks to BFFC contributor Cujo for this news.