Take part is our campaign to suggest Boba Fett come back to television in "Star Wars Rebels."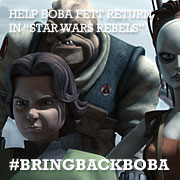 Help Boba Fett Return
in "Star Wars Rebels"
Championed and organized first by The Boba Bounty, the Boba Fett Fan Club supports the campaign to include Boba Fett as a continuing character in the upcoming television project, "Star Wars Rebels." Fans of the bounty hunter wish to see loose ends from "The Clone Wars" tied up and his story fleshed out further on screen.
So far, Boba Fett is not in the show, but we track all of the rumors and confirmations regarding whether or not Boba Fett will appear soon.
How You Can Help
On Facebook, "like" the Bring Back Boba page and share that page with friends
On Twitter, use hashtag #BringBackBoba with an explanation to why you think Boba Fett should return in "Star Wars Rebels"
Share this web page and help build the community by sharing your thoughts and commenting
About This Campaign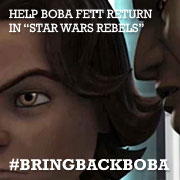 Boba Fett's role in "The Clone Wars" introduced the bounty hunter to a new generation of Star Wars fans. However, it left viewers with a number of loose ends.
We know a Boba Fett story arc was planned for season six, but those stories could easily be adapted to the time period "Star Wars Rebels" takes place in.
How did Boba Fett acquire his armor?
How was the "Slave I" reclaimed from Hondo Ohnaka?
What spurred Boba Fett to begin working alone? Last we saw, he was part of a team.
There's also lots to be explored pre-Episode IV.
How did Boba Fett knock Cad Bane off as No. 1 bounty hunter in the galaxy?
What events lead to the relationship between Boba Fett and Darth Vader?
Planet Mandalore has fallen and just around the time Boba Fett seems to want to learn about his father's culture.
Finally – as the Empire faces threat of the Rebellion – this creates plenty of opportunities for bounty hunters to become utilized more.
In comics and books, they are used as tools for the Emperor – therefore, we imagine they can become central characters in an animated series about the obstacles the rebels face.
Banners To Use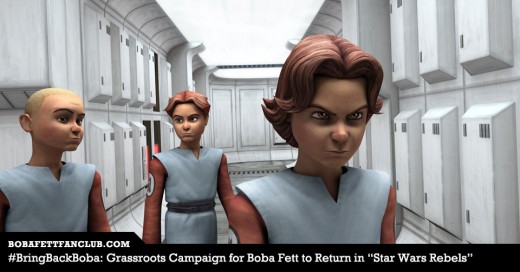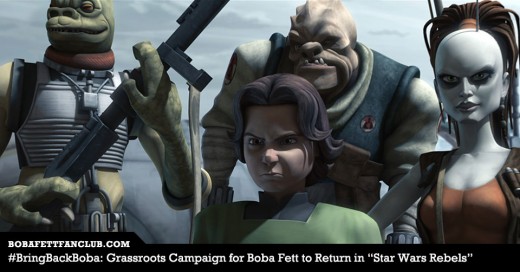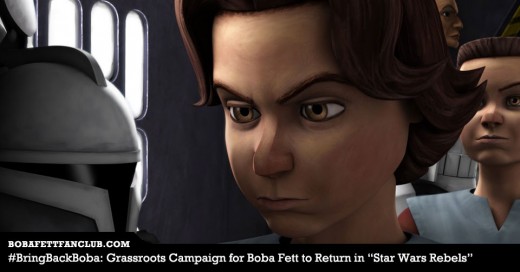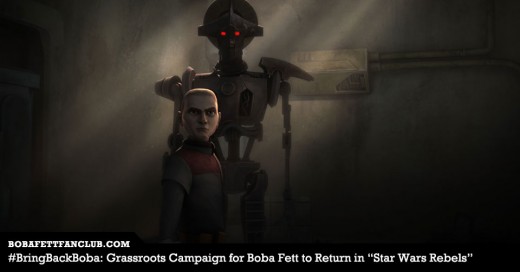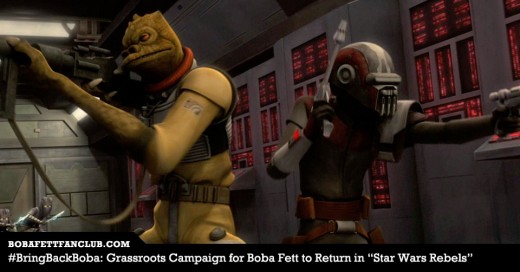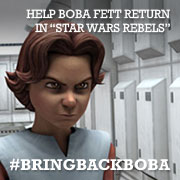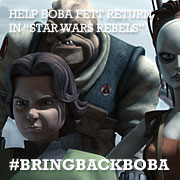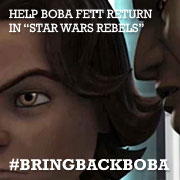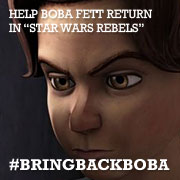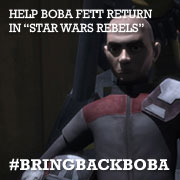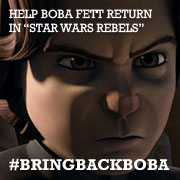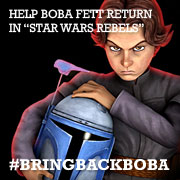 Helmet nod to Gerald Petschk on Flickr for providing some of these great screenshots.
Want to share this? Here's a helpful short URL:

Published September 18, 2013 • Updated