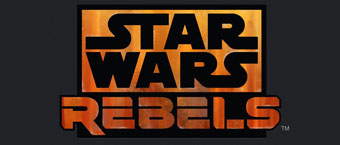 (Updated 8/5/2014. Jump to update.)
Recently, on May 2nd, Dan Curto at Sandtroopers.com was given and posted a picture from an official sneak preview "Star Wars Rebels" event, which shows a wall of forthcoming action figures. (Helmet nod to @RebelsReport whose post today caught our eye.)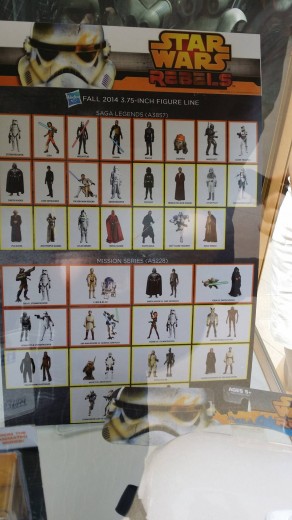 Carefully look at the bottom left. It's Boba Fett and a Stormtrooper, underneath headings for "Mission Series," 2-pack action figures, and a Fall 2014 line-up!
Why would they package up a Boba Fett in a Star Wars Rebels action figure line if he's not in the show? Well, it depends on what exactly we're seeing. Is this an FYI to the "Rebels" team of forthcoming figures? Is this going to be "Rebels" packaging but include non-"Rebels" characters?
One of our Facebook fans (Ralph T.) raises a great point:
As much as I'd like to see more Fett action, I think too much thought is being put into that backboard. The Battle packs and The Saga Legends (which is exactly what it sounds like) are the series that have been around for years. They aren't strictly for Rebels, just Star Wars in general. This just appears to be the new upcoming wave lineup.
We spoke with our friends at Yakface.com who let us know the Boba Fett / Stormtrooper set has been rumored separately from "Star Wars Rebels" and they already knew of a ESB themed Mission Series 2-pack. "The Rebels line consists of Rebels, Prequel Trilogy, and Original Trilogy characters. It is basically everything not Black Series. All figures in the 'Rebels' line are 5 points of articulation."
We also can say that "Mission Series" is the existing line from Hasbro, which has included Jango Fett already.
Other than this picture and the above speculation, there's been no official word yet that Boba Fett is "back" in Star Wars Rebels. We'll keep tweeting #BringBackBoba until it's a done deal. But this looks promising!
(Thanks to @TheBobaBounty for extra keen eyes.)
Update: Here is a picture of the carded figure.