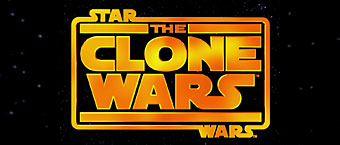 George Lucas made a surprise appearance at ShoWest, the annual event for theater exhibitors in Las Vegas, to bring up his new installment of the saga, Star Wars: The Clone Wars. E! News has a juicy note about Boba Fett and how Temuera Morrison, Daniel Logan, nor Jeremy Bulloch are to be expected to give a voice to Boba Fett.
Lucas added that all the major characters from the prequel trilogy will be present and accounted for–from Yoda and the Emperor to Mace Windu and Boba Fett (though they won't be voiced by the film actors). Among the newbies: Anakin's young apprentice, a female Jedi by the name of Ahsoki.
The new Star Wars film is coming August 15, 2008, and will lead into the live-action series on TNT and Cartoon Network for Fall 2008.