In Sunday night's telecast of "The Simpsons," the opening -- which varies in each episode -- included the family being frozen in carbonite and taken away by Boba Fett.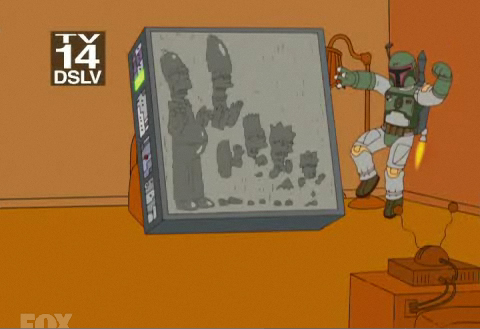 You can watch the episode for free, which includes the opening, on Hulu.com [No longer online].
The logline for the episode is "Homer tries his hand at bounty-hunting and finds an unlikely partner in anti-crime."