Despite the Disney+ panel reveal of "The Mandalorian" trailer yesterday, which also premiered online, D23 exclusive merchandise for the character was available for sale starting today.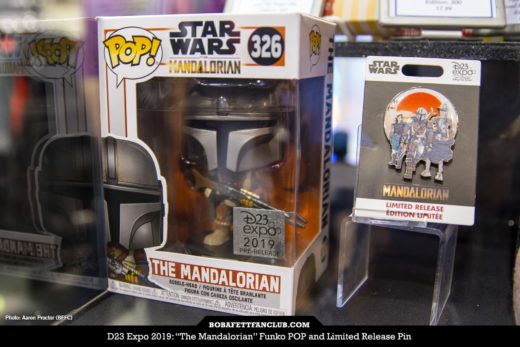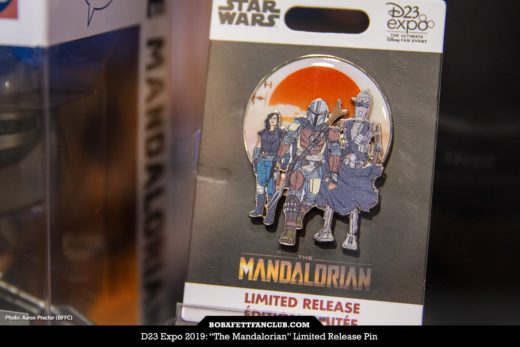 As you can expect, both sold out fast. The Funko POP sold out within a few hours of opening and the limited release pin sold out in the early afternoon. Both will have a wider release, just without the D23 sticker and pin cardback, respectively.
Fortunately for BFFC and the media pass, here's a look at the very last Funko POP in stock and outside the display case. What a treat!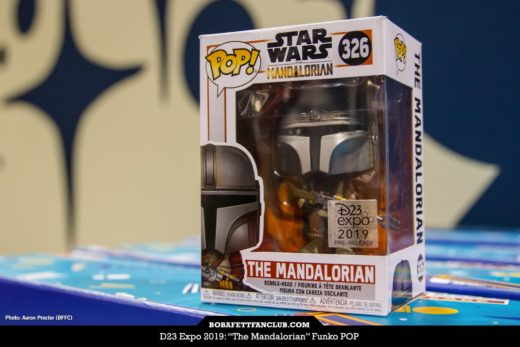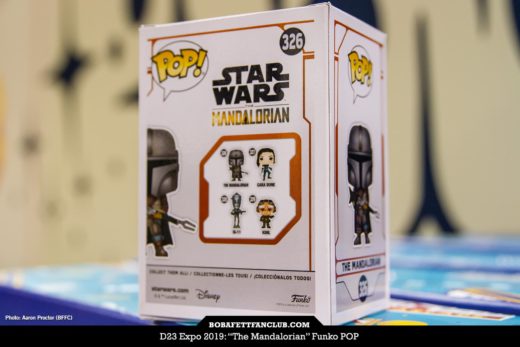 The t-shirts for adults and children (in the photo below on the left and right, respectively) were very much in stock this afternoon, and are all show exclusives. They sport Disney+ and D23 logos on them.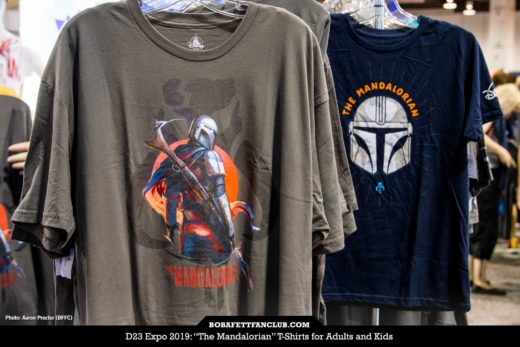 Photos by Aaron Proctor (BFFC).