No convention is really complete without some Boba Fett merchandise, right? From some convention exclusives like Performa, to some newer inventory like BoxLunch, here's a look at what is at the show.
The BoxLunch Boba Fett fanny pack radiates utility. It's got zippers and mesh pockets, plus two PVC patches. You can wear it traditionally around your waist or rock it over the shoulder, as seen here modeled by BoxLunch's Sabrina Torres. You can find it for $34.90 on their website.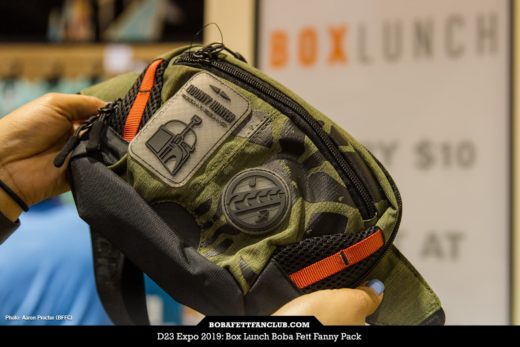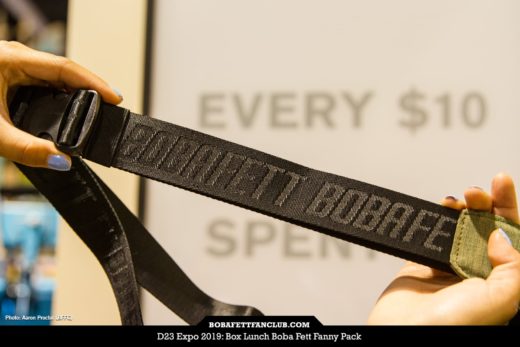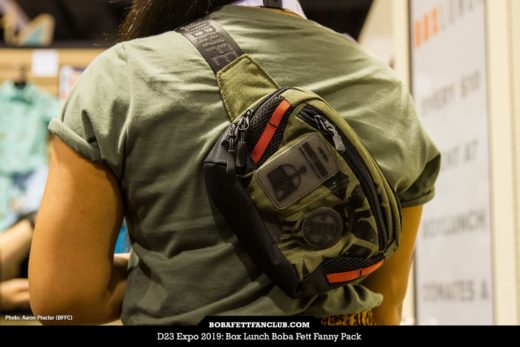 The BoxLunch Boba Fett cardholder works as the "cargo hold" for up to four cards and an ID. There's a PVC patch featuring Boba Fett's chest symbol. The product retails for $14.90 and can be found on their website.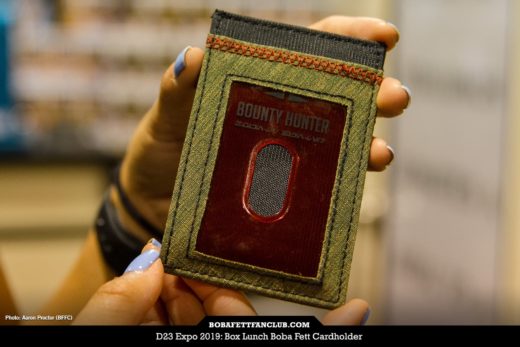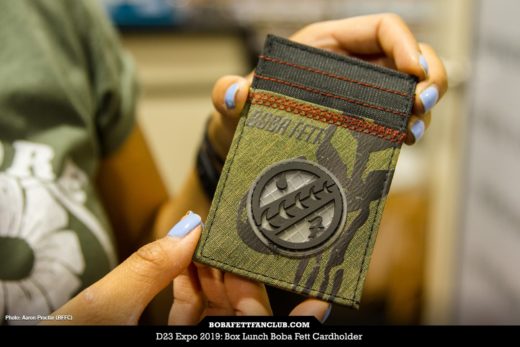 The BoxLunch Boba Fett lanyard ($9.90, available on their website) is perfect for all those times you need to share some identification. The detail on this is most impressive, from the strap to the clear ID holder. It also comes with a sticker and PVC helmet charm.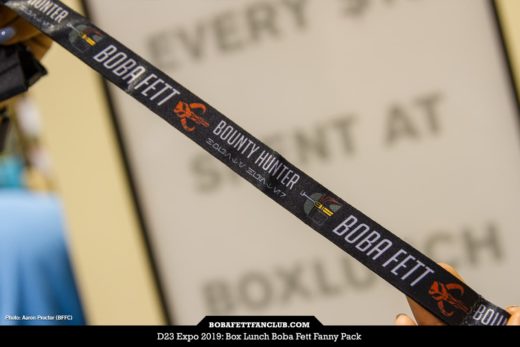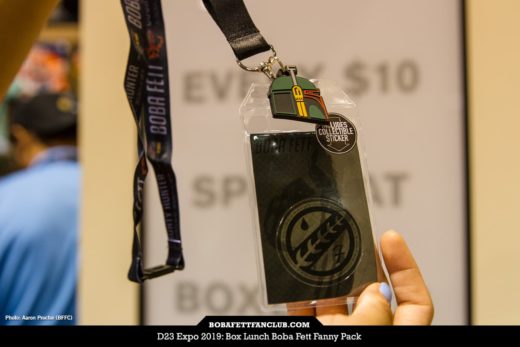 Nixon had their display case alongside BoxLunch. Here's a closer look at their 51-30 Boba Fett watch.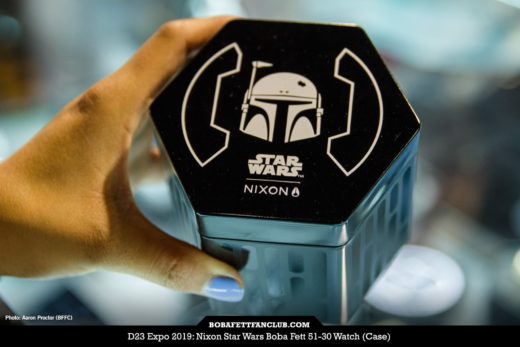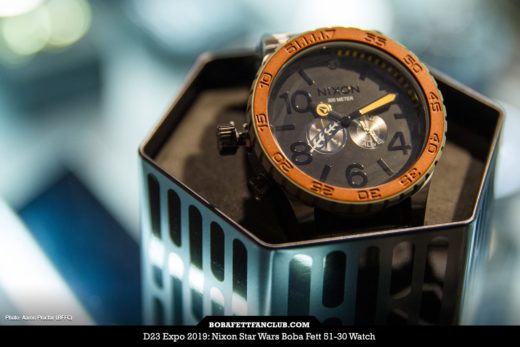 Over at Performa, their convention exclusive Boba Fett tumbler is $20. It also appeared at San Diego Comic Con this year. BFFC will be doing a giveaway with Performa for one of these, so stay tuned!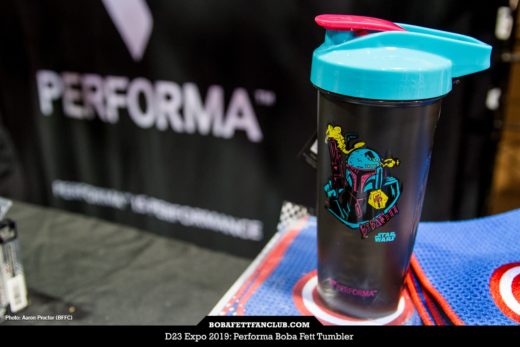 Photos: Aaron Proctor (Boba Fett Fan Club)