"30 Rock," the hit NBC television show featuring Tina Fey, aired tonight with Boba Fett making an appearance. The character Lutz dons the costume.
For better or worse, it's a joke about geeks. The story is that the characters are having a Halloween party and a neighbor comes by to ask them to shut the blinds because they're bumming everyone out.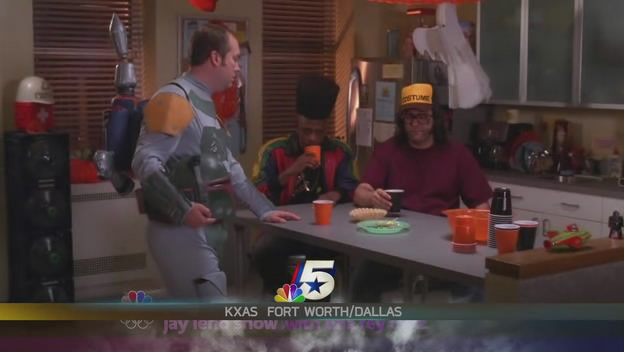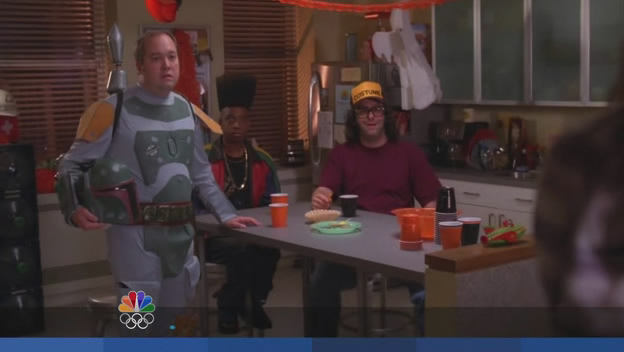 You can legally watch "30 Rock" for free, including this episode (Season 4 Episode 5), for a brief period of time at hulu.com/show/44.
(Thanks to long-time BFFC contributor, Eric Cromwell, for the screenshots.)