Just over a month until Halloween 2009. Are you ready?
As this month's Dragon*Con in Atlanta, we saw two fans in a Steampunk Boba Fett costume. For the first one, check out some great pictures of it on Flickr, especially the photos from felicia.day and drhaggis. For the second, see the photo from wbradsmith.
Related, costume company Rubies has announced a new "Supreme" Boba Fett costume. It's not available until February 2010 (oops) and it runs for no less than $899.99. The item is described as including a "[j]umpsuit with molded armor pieces (chest and back pieces, cod piece, belt, shoulder and bicep pieces, gauntlets, thigh and shin pieces) and collector's edition helmet." You can pre-order through our affiliate, EntertainmentEarth.com. As of this post date, no image is available.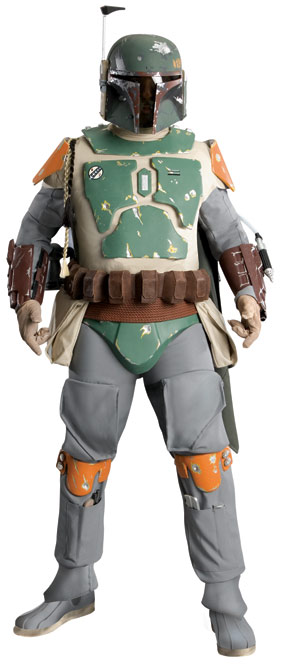 (Updated: BuyCostumes.com has the costume for pre-order plus a picture and a $699 pricetag. The estimated in-stock date is 10/12/2009.)