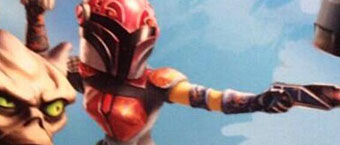 Lucas Siegal, editor at Newsarama.com, posted some debut photos of "Star Wars Rebels" via the Disney Consumer Products press conference at Toy Fair 2014, botn on his site and Twitter.
Here is the character unmasked on the far left: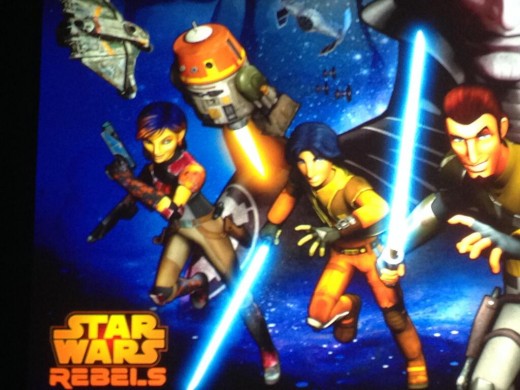 Over at Star Wars Report, the site by Aaron Goins, we hear her name is Sabine and she is one of six Rebels. Over in "The Clone Wars" animated series, we didn't see Mandalorians on the side of the Republic heroes. Despite the similarities between shows, they're apparently parting ways in terms of direction and storyline.
UPDATE: The Hollywood Reporter got an exclusive video care of Lucasfilm, which highlights more about the character, who also happens to be a graffiti artist:
What do you think?