In the thank you to the fans by Dave Filoni, posted today on starwars.com, there's a lot of behind-the-scenes sketches from the writer's conference.
Look at this one with a filename prefix of season 5, which did not include Young Boba Fett. Isn't that Young Boba Fett in Cad Bane's posse?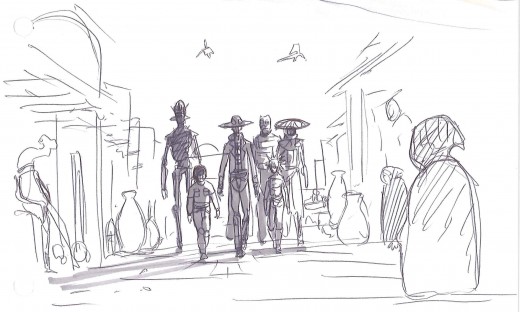 Matt Michnovetz, the writer of the bounty hunter storyline in the show, was also rumored to have written a wrap up for Young Boba Fett. That effort didn't make it into the final season, which came out last Friday morning on Netflix.
Thoughts on the show and speculation on what could have been? Post a comment.