Producer Gary Kurtz, shown here talking to Boba Fett (Jeremy Bulloch) on the set of "Empire," just passed away.
Jeremy shared with us the following:
Although it was a long time ago I do have fond memories of Gary Kurtz – he was a pleasure to work with and there was always a lovely atmosphere when he was on the set.
Along with Irvin Kershner, Kurtz met Jason Wingreen when he did the original voice-over for Boba Fett.
Born July 27, 1940, Gary was a producer on Star Wars (1977) and The Empire Strikes Back (1980).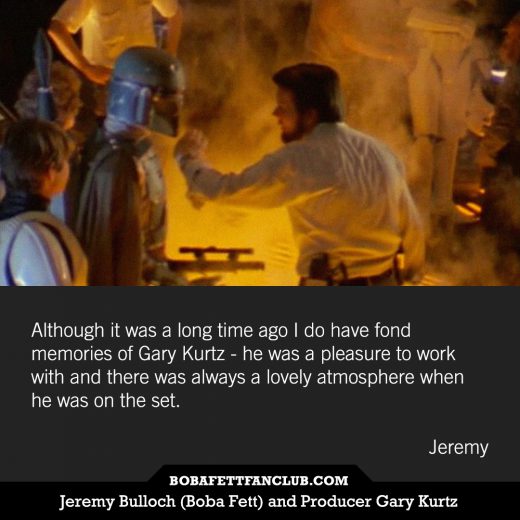 Set photo via Darryl W Moran on the Star Wars Rare Vintage Photos group on Facebook.