We joined Daniel Logan and other cosplayers at Nerdbot-Con 2017 in Pasadena, California. Here are some of the sights we saw, plus a livestream we did on Facebook.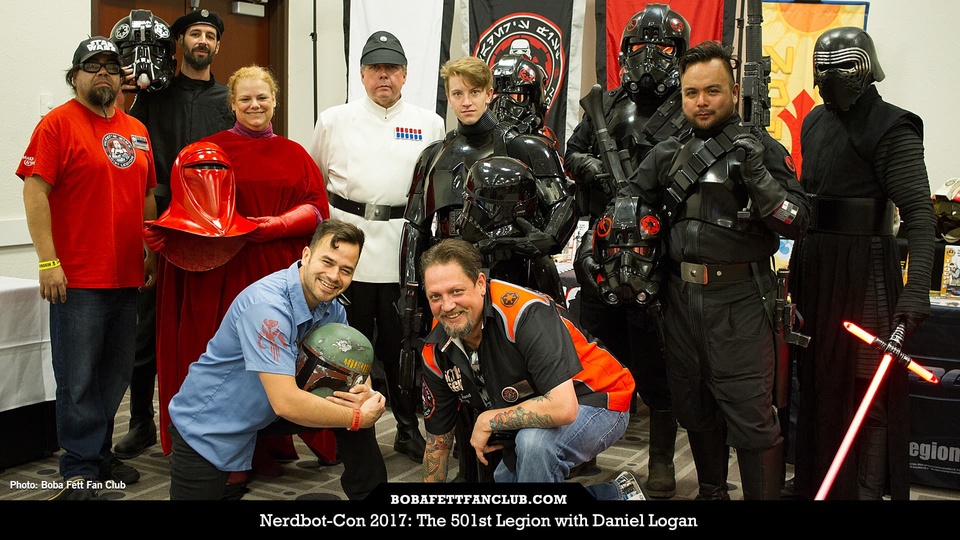 The 501st Legion with Daniel Logan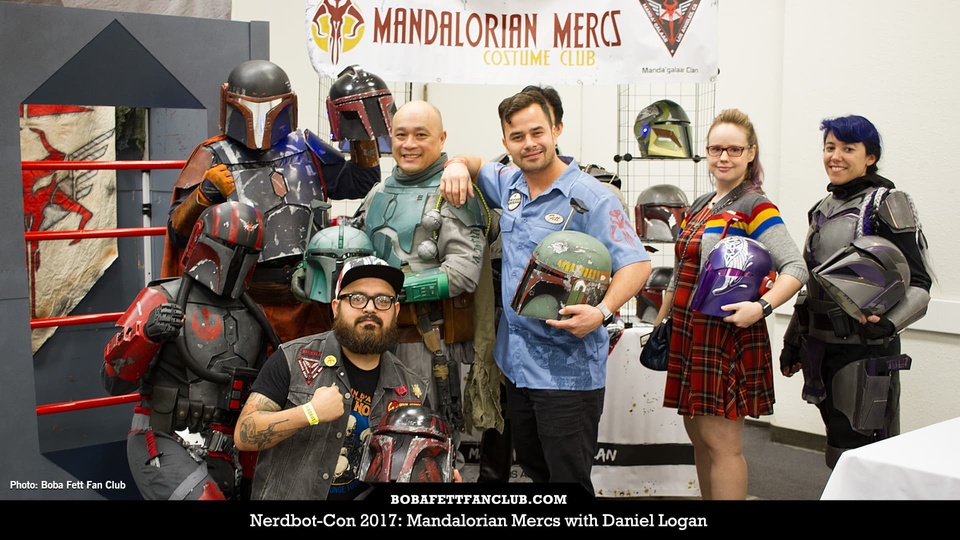 Mandalorian Mercs Costume Club with Daniel Logan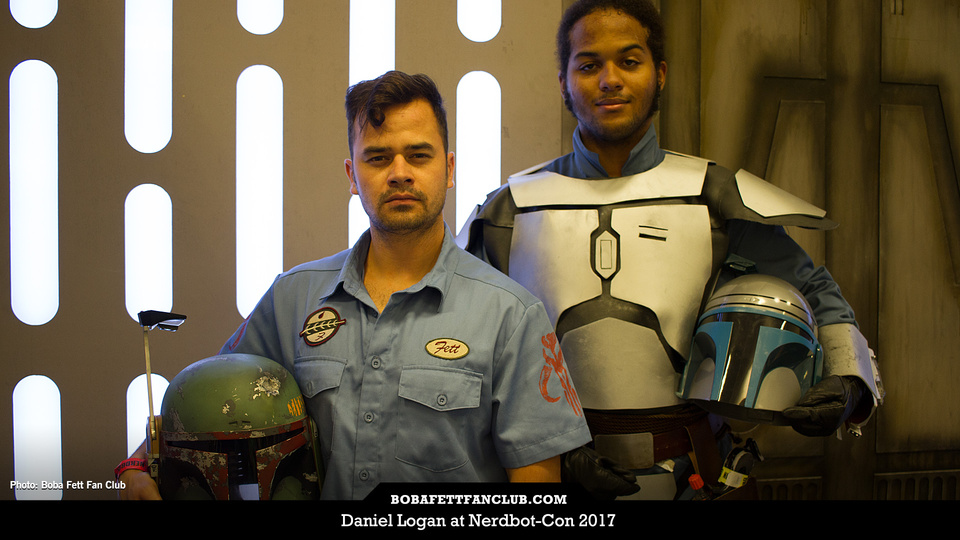 Daniel Logan with Jango Fett fan, Ben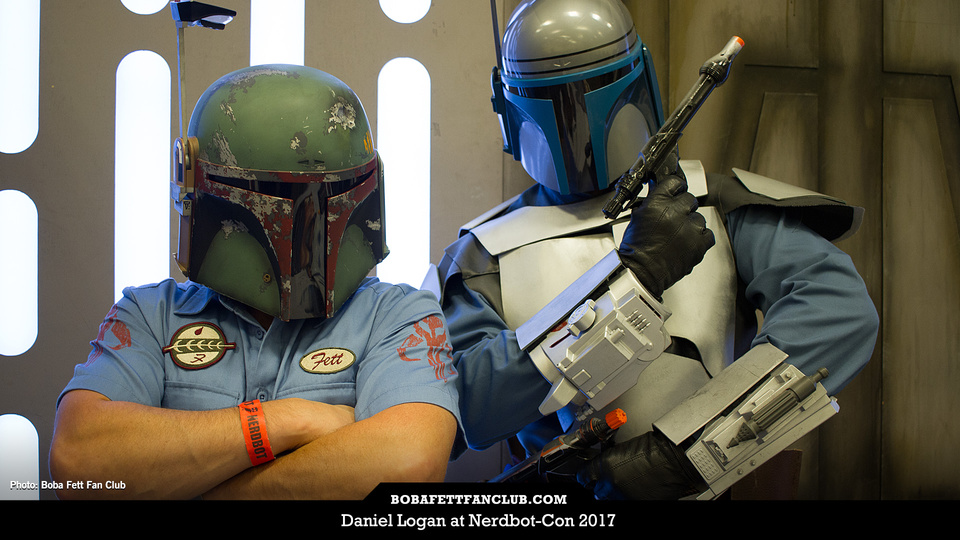 Daniel Logan with Jango Fett fan, Ben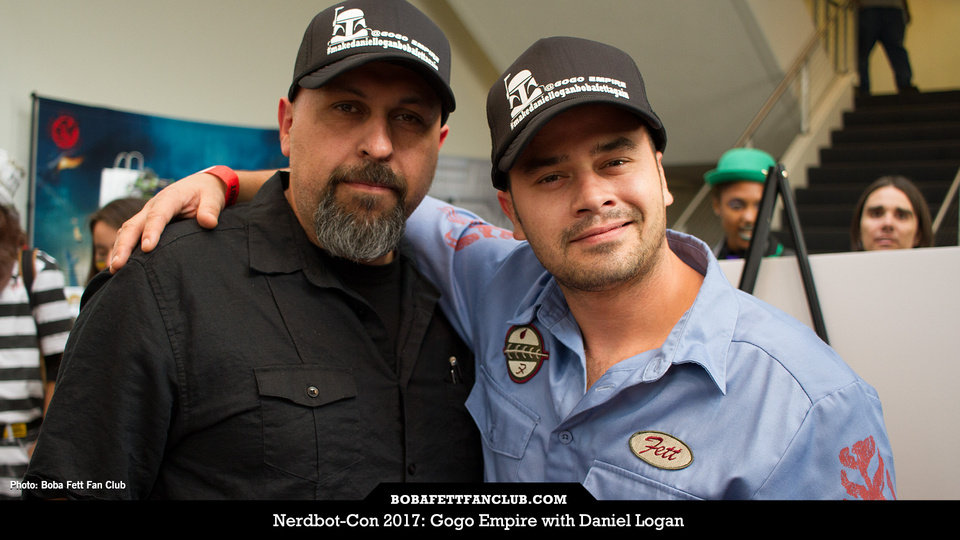 Gogo Empire with Daniel Logan. Why yes, those are #MakeDanielLoganBobaFettAgain hats.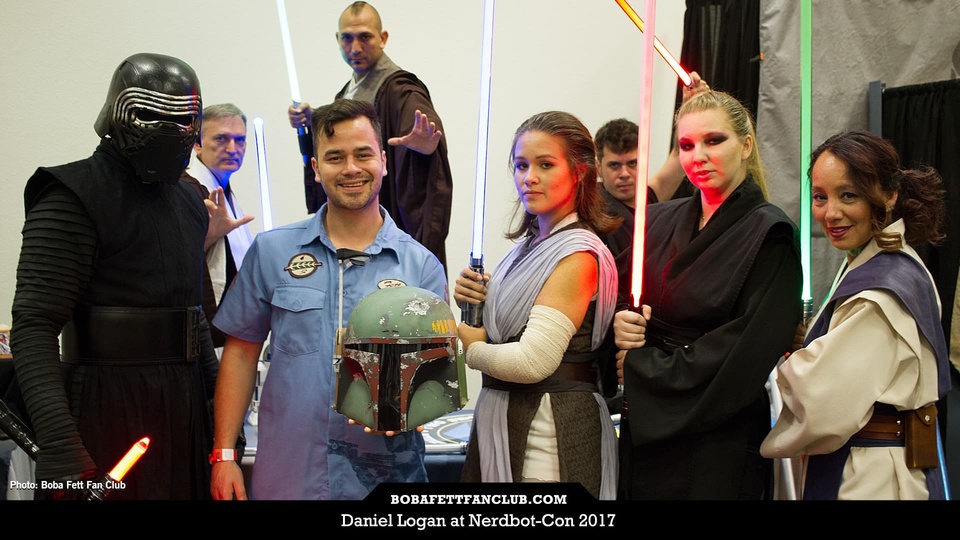 Daniel Logan with some fantastic cosplayers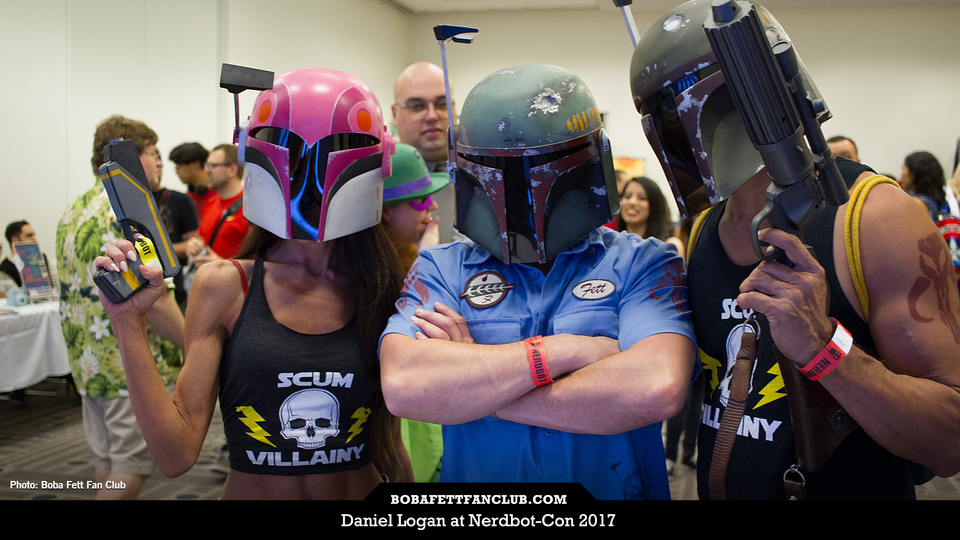 Daniel Logan with a Sabine fan (who had never been to a convention before — what a great first experience) and friendly Boba Fett fan named RaverBobaFett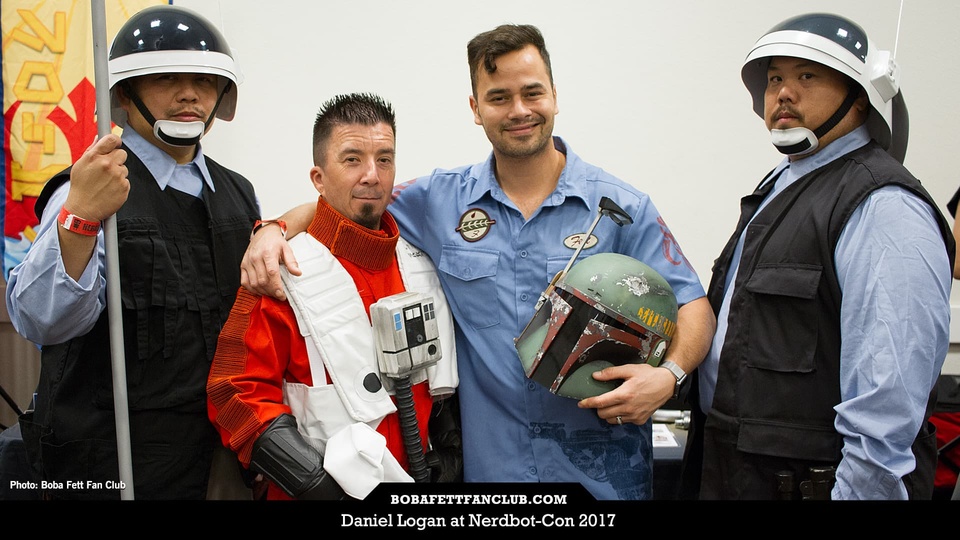 Daniel Logan with some friendly Rebels today at the convention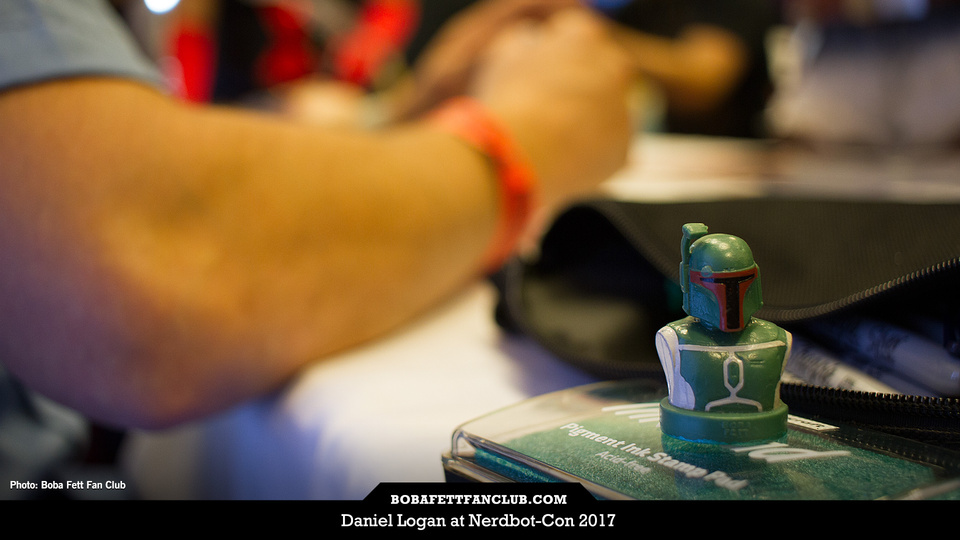 Several fans got their Daniel Logan autographed photo stamped by him with this cool Boba Fett stamp — what a nice touch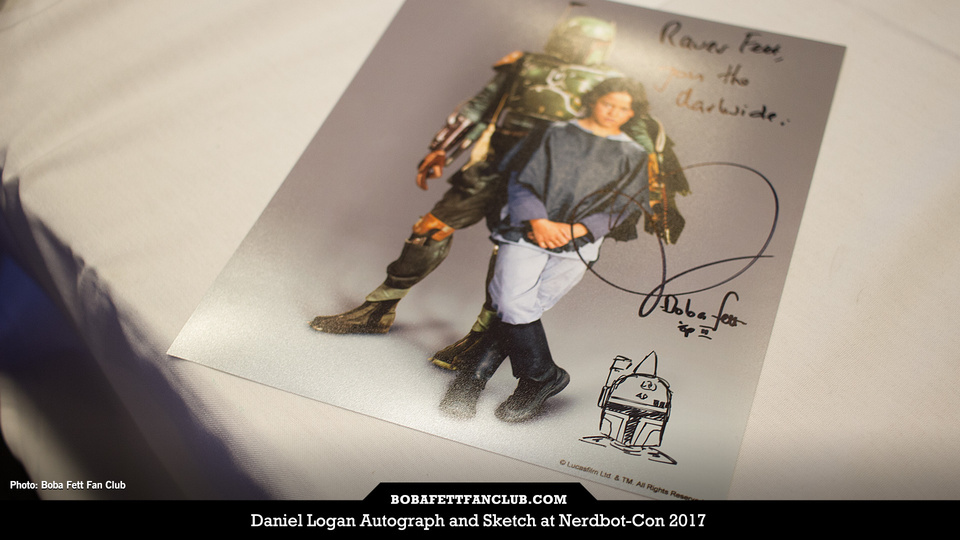 When the autograph line wasn't too long, Daniel Logan added a little Boba Fett sketch.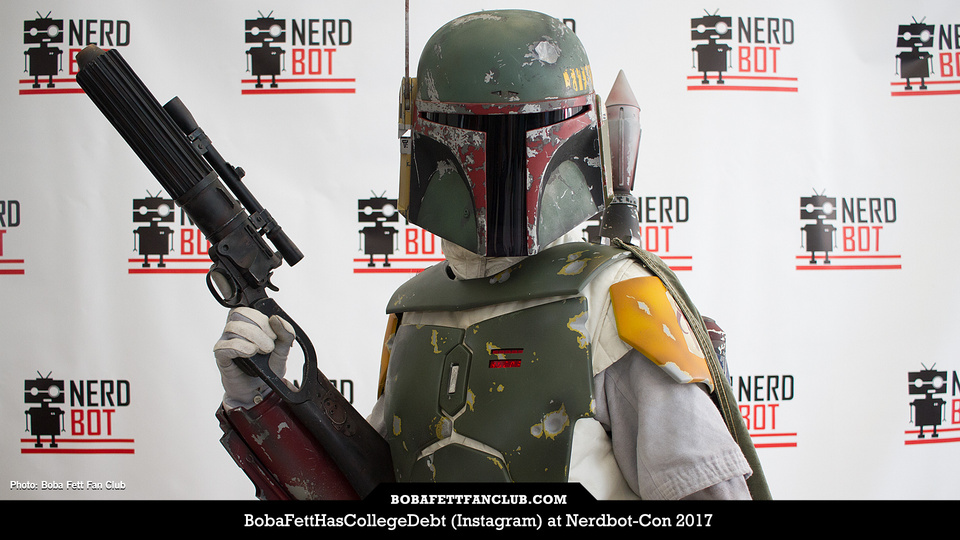 We spotted BobaFettHasCollegeDebt! Follow him or hit him up for costume commissions on Instagram.
Live from #NerdbotCon with Daniel Logan

Posted by Boba Fett Fan Club on Saturday, September 30, 2017
Our live stream at Daniel Logan's booth, featuring Gary the Dog and many fans wanting his autograph