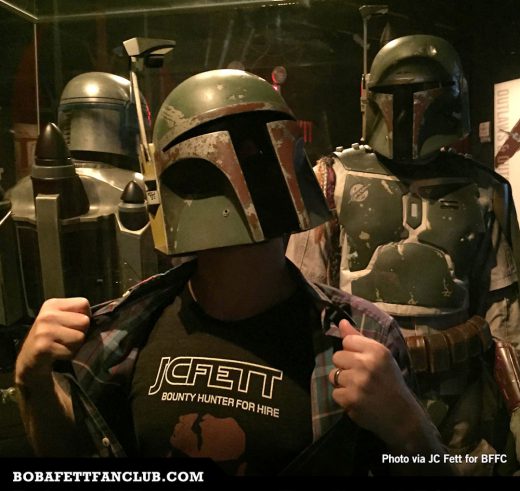 Exclusive: We here at BFFC sent JC Fett to Discovery Times Square's Star Wars exhibit — just to make this picture happen!
The traveling "Star Wars and the Power of Costume" exhibition is currently in New York City closes September 5th. Visit discoverytsx.com/starwars to get tickets.

The exhibit has the "ROTJ" Fett costume and blaster with the "Pre-Pro 3" (aka non-hero "ESB" helmet). Jango Fett is also there on display, along with some "Fett facts" about Ralph McQuarrie's concept art.

After New York, the exhibit is going to the Denver Art Museum in Colorado from November 13, 2016 to April 2, 2017. For more, see Follow Fett.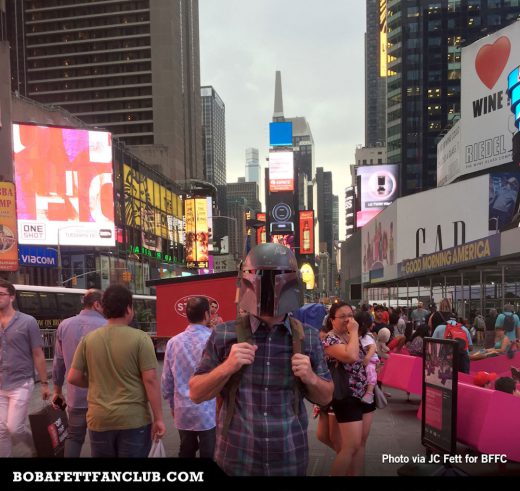 The journey starts out with me in Times Square, you'll never find a more wretched hive of scum and villainy!!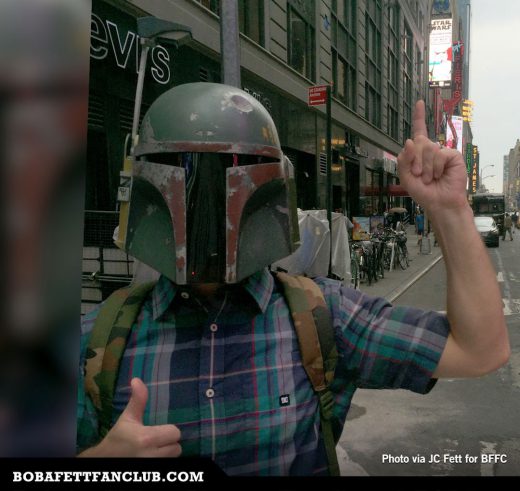 Finally found the target!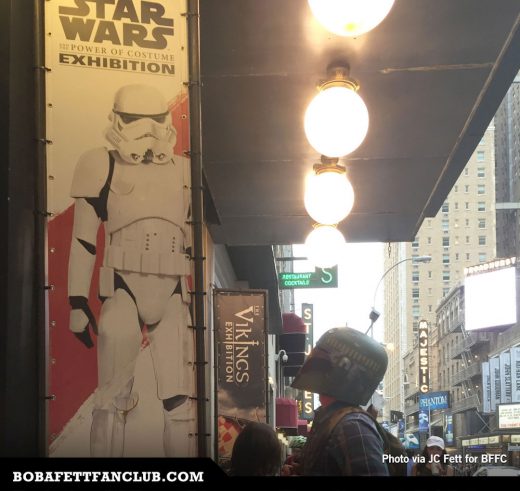 Looks to be an imperial establishment.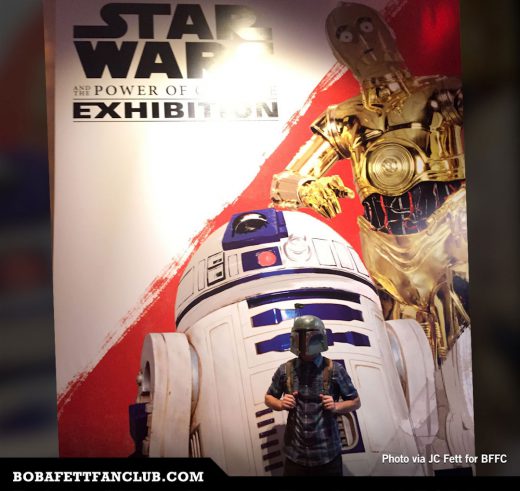 Greeted by some friendly droids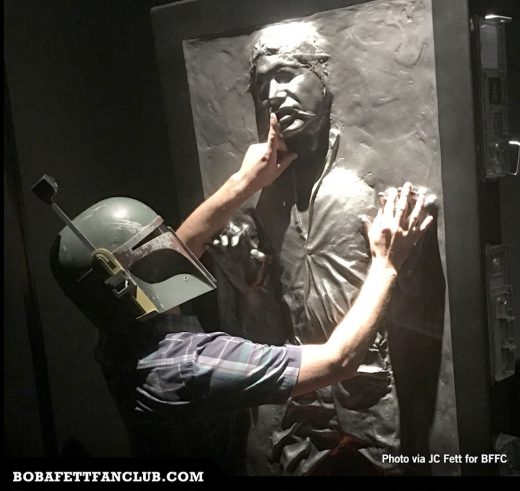 Shhhh don't day anything. I know what you're thinking, but I can't stay. There's more to see at this exhibition.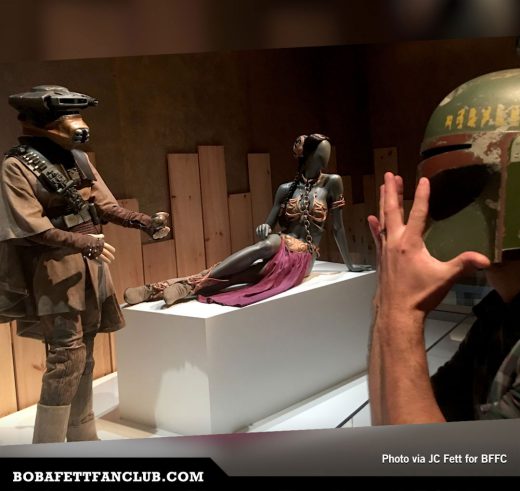 Slave Leia and Boushh costumes. This is an absolute fan boy moment.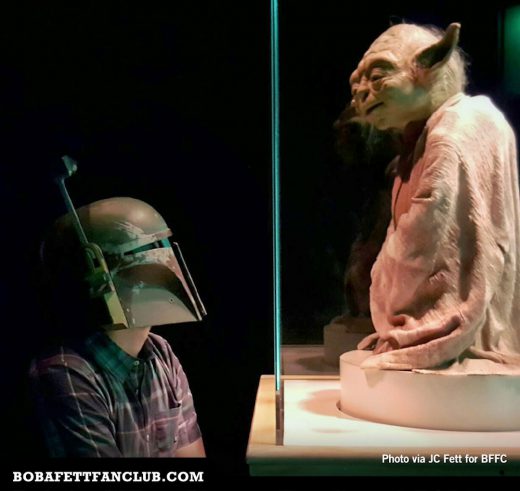 Yoda, show me the way.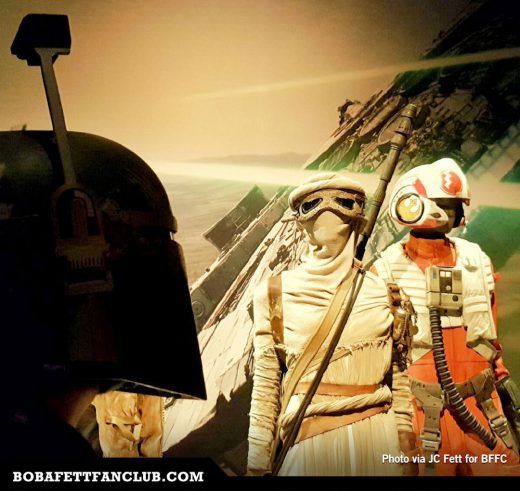 The force awakens.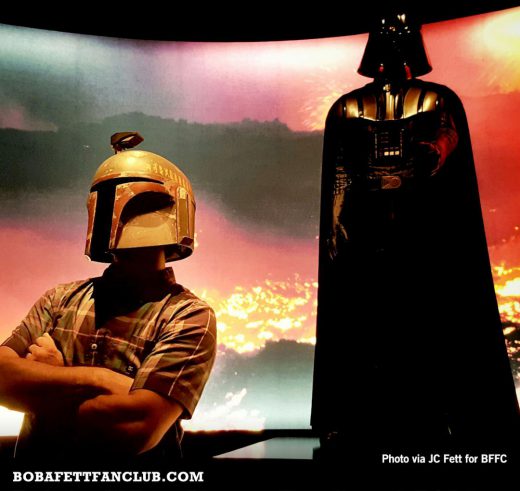 Vader's got my back!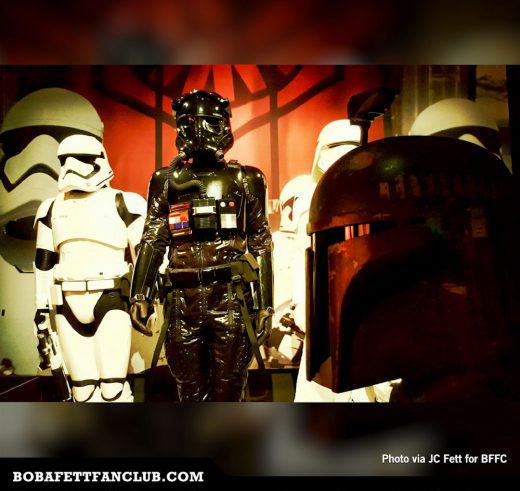 The first order.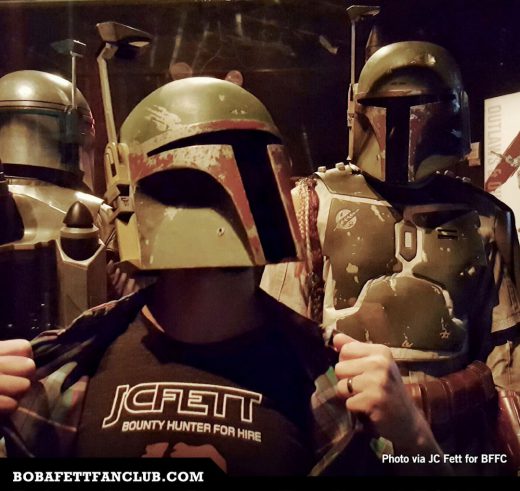 JC, son of Boba ?????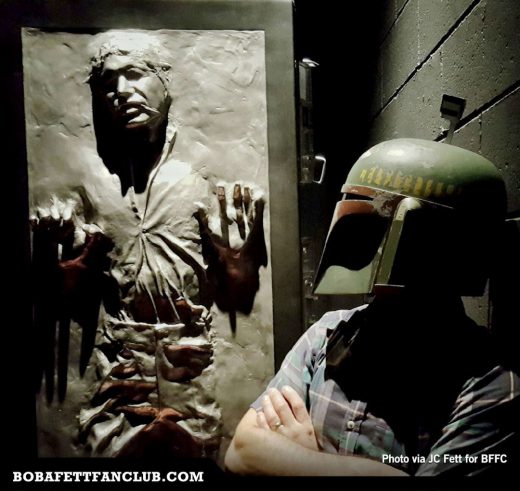 The "Star Wars and the Power of Costume" exhibition is amazing. It was a complete privilege to be able to experience the magic first hand.