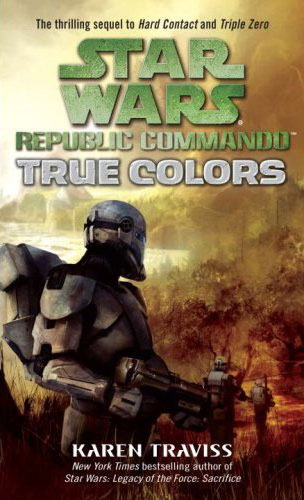 The third book in the Republic Commando series, based on the LucasArts video game, is Karen Traviss' latest take on the clone trooper "relatives" of Boba Fett. But fans are split: is all the attention making Fett more human or less interesting?
Boba Fett has been in at least 28 novels/novellas/stories officially licensed by Lucasfilm. This is the third Fett fiction from Traviss: Hard Contact (2004), Triple Zero (2006) and now True Colors (October 31, 2007). A fourth book is already planned, called Order 66 (July 15, 2008).
True Colors is now available where books are sold, including BarnesAndNoble.com, where you can preview the book online.
Our own Sadriel_Fett already got his copy, so you can expect a brief review to come, here or on our message board.