The 2018 New York Toy Fair (NYTF) is about to start and Gentle Giant teased a photo on their Instagram showing what appears to be a new Boba Fett piece, which sports his "Empire Strikes Back" colors.
Gentle Giant's line of Fett busts, maquettes, and figures is already impressive. Late last year they had a nice Jango Fett Classic Mini Bust, which we got to see and review first hand.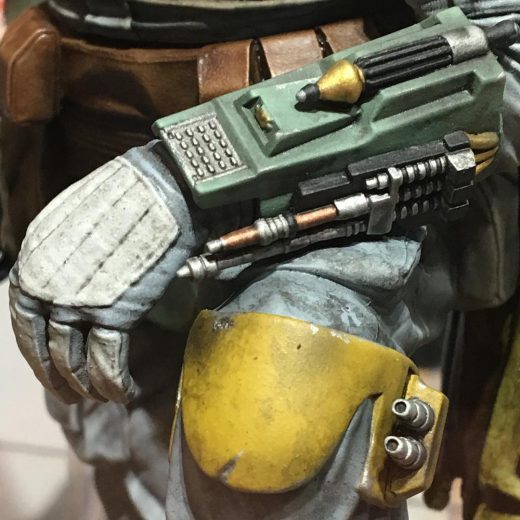 For this level of detail, it's got to be a larger style of figure. What do you think? Let us know in the comments.
UPDATE Gentle Giant revealed it's their "Collector's Gallery" Boba Fett, coming in Q3 2018.