We're excited to share two Fett-worthy sneak previews of "Star Wars: The Skywalker Saga," coming May 4th. This preview of the official movie special comes to BFFC exclusively in advance thanks to Titan, the publisher of the Star Wars Insider magazine.
Complete with hardcover, newsstand, and comic store variant covers, this special is a massive 176 pages — full of all kinds of cool and rare imagery just like what we have to share below.
Here's the official summary, which for Fett fans includes pages and pages from "The Empire Strikes Back" and "Attack of the Clones" for example:
A definitive guide to the Star Wars Skywalker saga, featuring the best interviews and features from over 40 years of cinematic history!

A deluxe collector's book focusing on the films that form the Star Wars Skywalker saga, from The Phantom Menace to The Rise of Skywalker.

Featuring a unique collection of interviews and features with iconic cast members such as Mark Hamill (Luke Skywalker), Carrie Fisher Fisher (Princess Leia), Harrison Ford (Han Solo), and insight from key crew members that brought the series to life.
Here's the first sneak peek, showing Temuera Morrison suiting up as Jango Fett: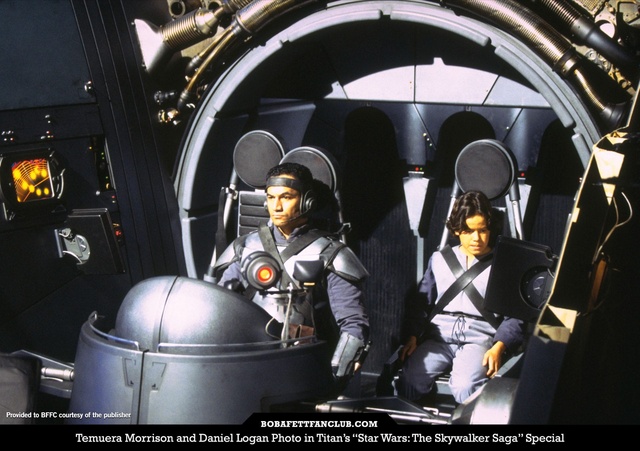 The second exclusive preview shows Temuera Morrison and Daniel Logan as the Fetts: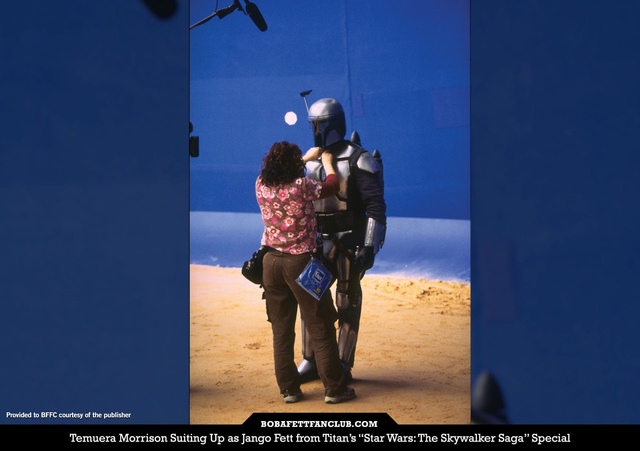 There's more, too, Fett fans: quotes from George Lucas, Temuera Morrison, Daniel Logan, and John Morton — as well as the late Jeremy Bulloch, Jason Wingreen, and Irvin Kershner whom we fondly miss. With that kind of detail, you can imagine how much more there is for many other Star Wars characters and the talents behind them.
You can order the hardcover version of the "Star Wars: The Skywalker Saga" special in the U.S. and Canada from Amazon and in the U.K. and Europe from Forbidden Planet. Newsstands and comic stores will also have a version starting May 4th aka Star Wars Day.