We've been fortunate to receive another exclusive sneak peek from Titan, the publisher behind "The Book of Boba Fett – Collector's Edition" — available August 1st.
See below for three new spreads with loads of "The Book of Boba Fett" info and imagery, first shown right here on the Boba Fett Fan Club: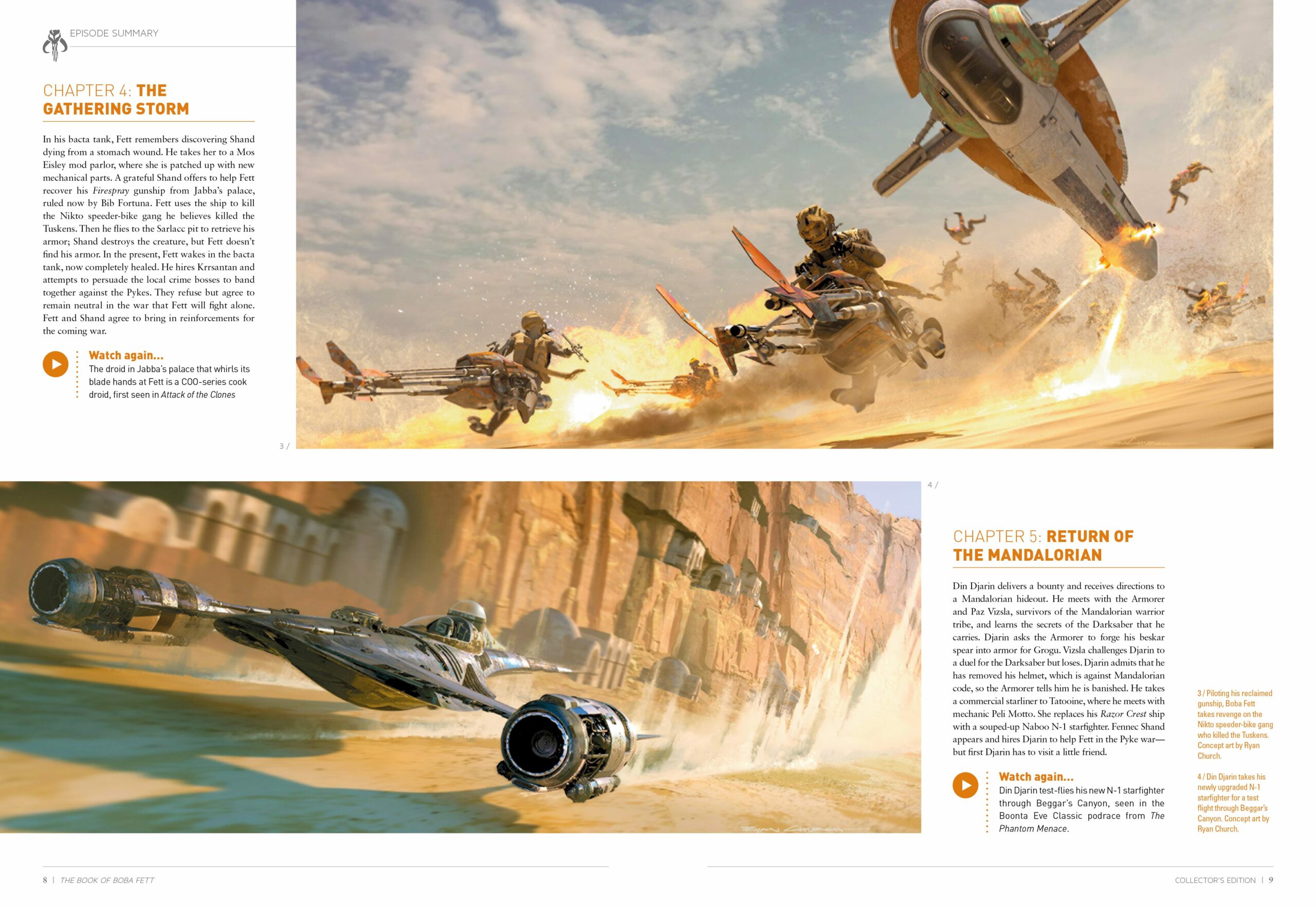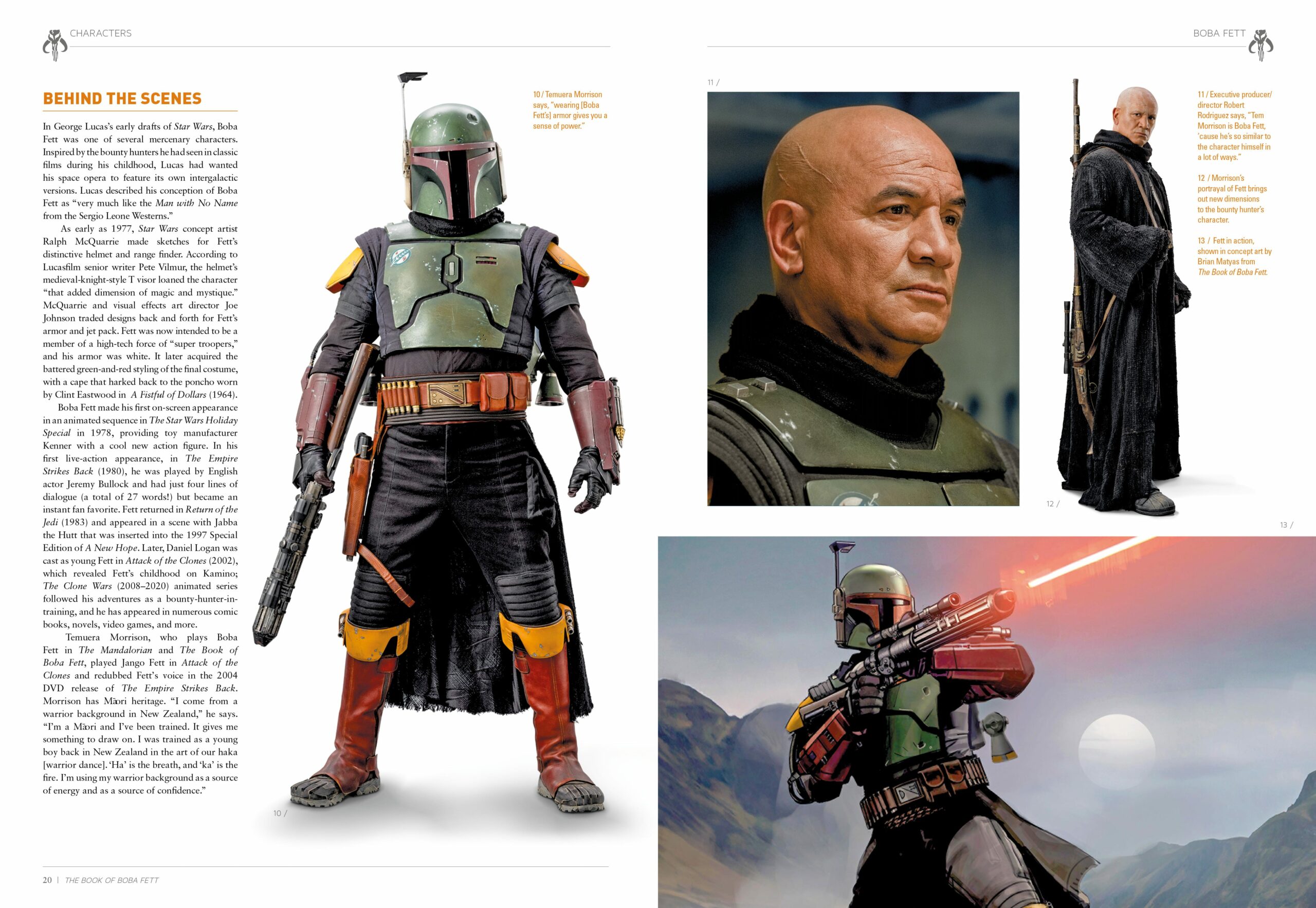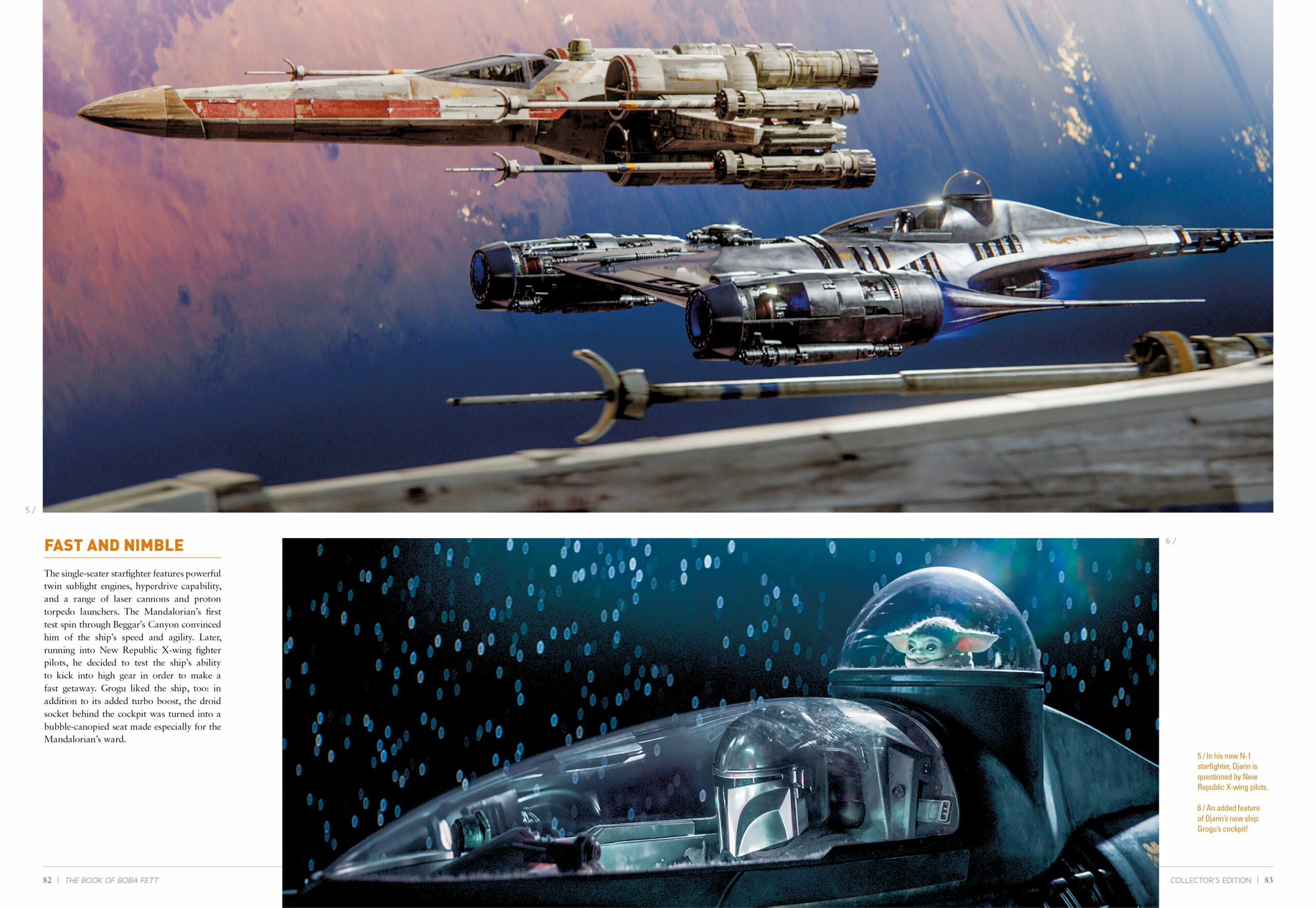 Here's the book's official description:
The legendary Boba Fett has returned! Upon emerging from the Sarlacc pit and reclaiming his armor, he is making a name for himself as the new Daimyo of Tatooine, a position previously held by the notorious Jabba the Hutt.

Learn about Boba Fett and his crew and become immersed in the continuing story of one of the greatest bounty hunters the galaxy has ever seen! Featuring an episodic guide and in-depth information on the various characters, droids, creatures, and vehicles, all lavishly illustrated with final frames and amazing concept art, prepare to enter the dangerous world of The Book of Boba Fett!

Following a daring escape from the Sarlacc pit, Boba Fett must assembled a group of trusted allies–including assassin and mercenary Fennec Shand; the Mandalorian, Din Djarin; a gang of modified humans; and the fearsome Wookiee Krrsantan–and brace for conflict not only against other local gangsters, but also the deadly, spice-running Pyke Syndicate.

This volume contains a comprehensive account regarding Boba Fett's latest adventures on Tatooine, from the creation of new creatures and ships to stunning art and photography from the epic series.
Here's a copy of the table of contents:
The Story So Far

Tatooine and the Outer Rim

The Book of Boba Fett
Characters

Boba Fett
Fennec Shand
Krrsantan
The Mods
Tusken Raiders
Din Djarin
Grogu
Luke Skywalker
Peli Motto
Cad Bane
Pyke Syndicate
Crime Families
Outer
Rim Inhabitants

Vehicles

Starships
Civilian and Military

Creatures
Droids
The book is available all over:
Previously released promotional imagery:
Note: we also noticed a couple small typos here and there (e.g. Bulloch) and let Titan know upon seeing them, but it was too late to make it into the first print editions.