Today is "Triple Force Friday," the latest in coordinated Star Wars merchandise being released on the same day at a whole lot of retailers. Fortunately for Boba Fett fans, there are a handful of new items even though there's a different bounty hunter — "The Mandalorian" — due in the Disney+ TV show coming this November. Because Mandos like Mandos, we've included some of the man from "The Mandalorian" merch below too. Enjoy!
Boba Fett Merchandise
The Target exclusive 10″ Boba Fett, designed by graffiti artist Futura, has a placeholder page on their site and retails for $29.99. Some fans have found better luck thru the Target mobile app and also having it shipped to their local store for pickup.
Another Target exclusive is the normally sized Funko POP "Futura" Boba Fett, featuring a sort of splatter paint look. He's been in and out of stock all night tonight on Target.com.
Boba Fett makes another appearance in the Hasbro Micro Force Advent Calendar line, now for 2019. He's wearing a Santa hat in one of the figures and he's shown on another graphic, as well as the box art. This should be on Amazon, and it's on Hasbro's official checklist of Force Friday merch, but we've yet to find a correct link for it as of the date of publication.
The Citizen "Boba Fett" watch is now listed on their website. (We let them know their website says "Bobba," don't worry.) It retails for $375 and can be found on Amazon.
Stance has new socks with Jango and Boba, but guess who else came to the party? The Mandalorian. This is the first item with Fetts alongside the new character. It's available on their website. And, yes, we let them know the typo: Mandalorian, not Mandolorian.
Notable "Mandalorian" Merchandise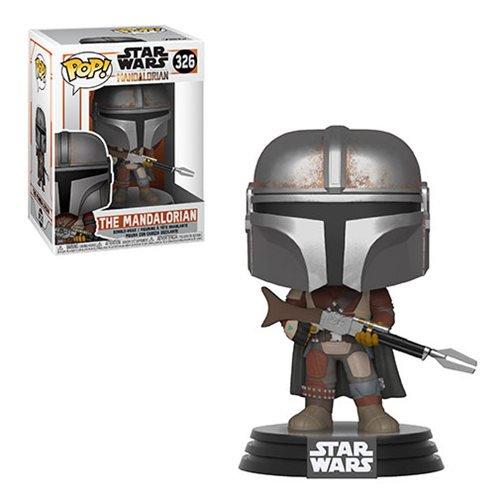 Funko POP "Mandalorian" from The Mandalorian is up for pre-order on Entertainment Earth.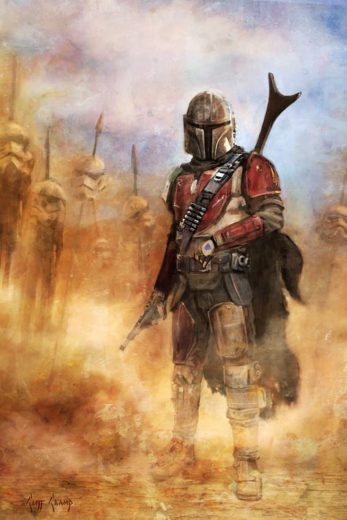 "It's a Complicated Profession" by Cliff Cramp is available Friday, October 4th starting at 12:01AM Pacific in an unsigned paper edition and a signed canvas edition from Acme Archives.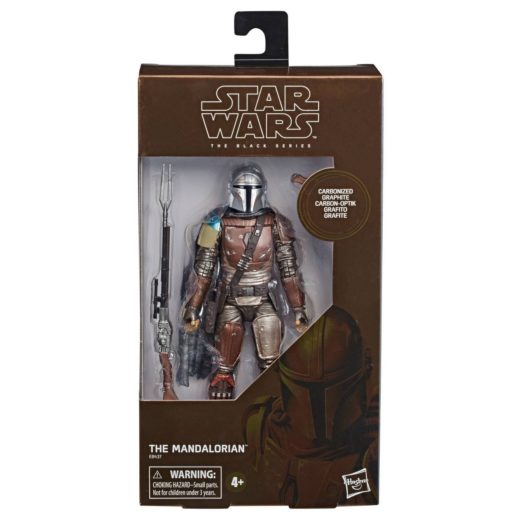 The Hasbro Black Series "Carbonized" Mandalorian figure — a Target exclusive with a different box and a metallic finish — is up on their website for $24.99.