"Concept" Boba Fett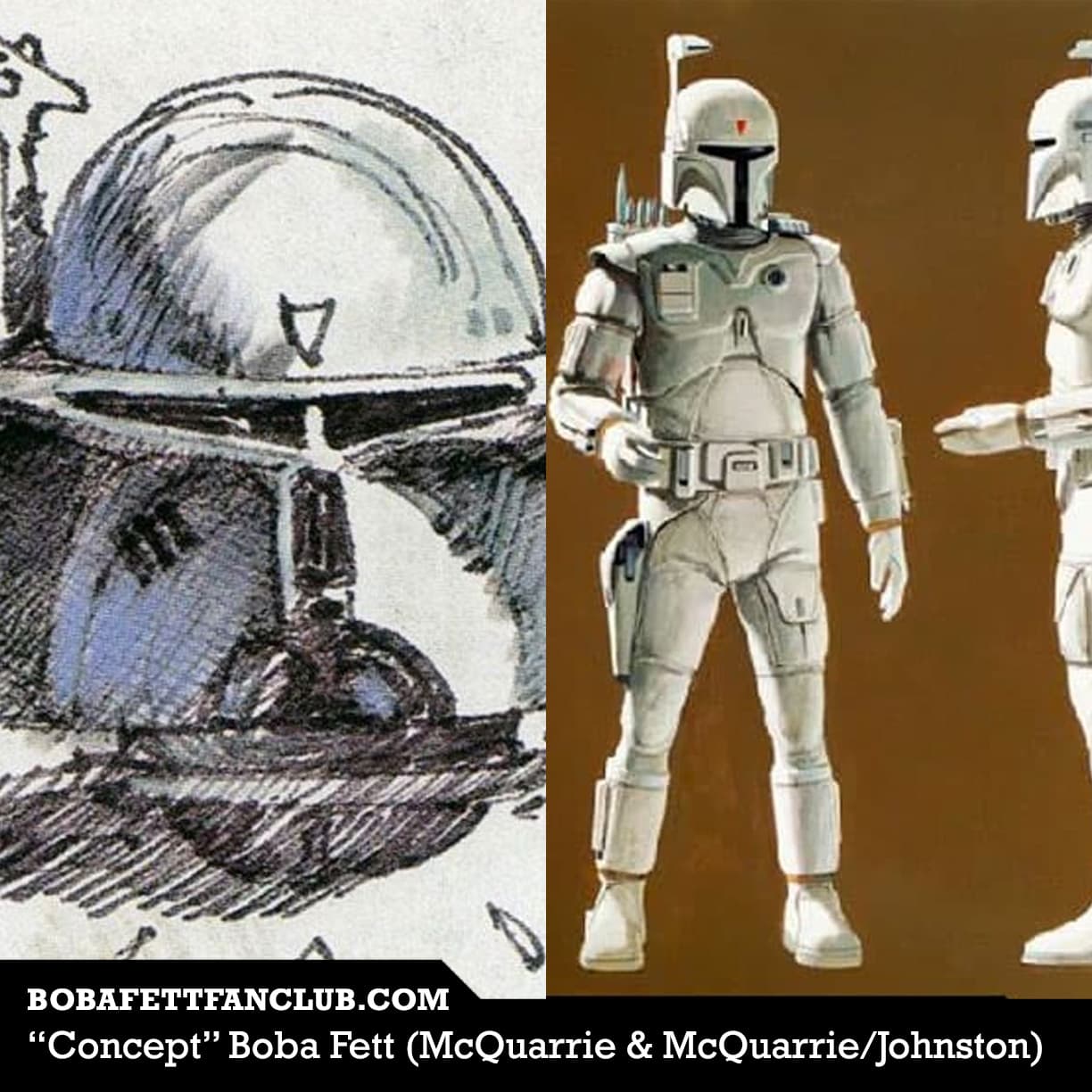 Late 1977 - Early 1978
This costume has 2 sub-variants:
"McQuarrie Concept" Boba Fett
"McQuarrie/Johnston Concept" Boba Fett
The Ralph McQuarrie Concept Fett evolved the "supertrooper" character in early drafts of "The Empire Strikes Back" into the more unique character of Boba Fett. Ralph McQuarrie contributed several concept sketches (circa 1977) and paintings of Boba Fett (wearing a Western-style brown poncho) as well as his ship, Slave I (circa mid 1978). One variant of McQuarrie's version is a red triangle pointing down on the helmet above the visor, which you can often see in McQuarrie Fett collectibles. Joe Johnston also evolved the design of this look and the two sometimes share a credit for Fett's evolution in this stage.

This costume is similar but not the same as his "prototype" armor.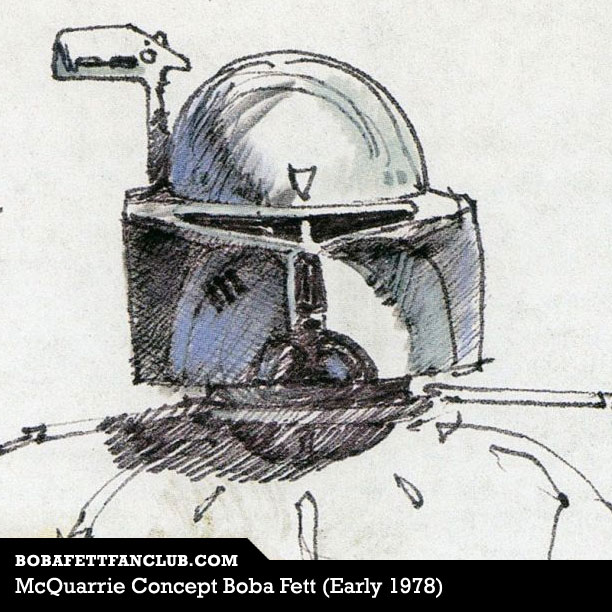 Late 1977 - Early 1978
The initial sketches begin October 1977 and continue until early 1978.
Variant Boba Fett Costumes
Boba Fett