Los Angeles Downtown News reports that FIDM is opening a new exhibit tomorrow, September 19, to show off outfits from the Star Wars films.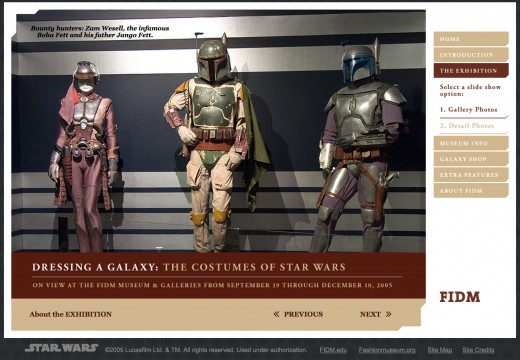 LA Downtown News notes that "uber-fans will appreciate Jango Fett's Mandalorian helmet, segmented armor suit and WESTAR-34 blaster…"
FIDM is the Fashion Institute of Design & Merchandising, famous for showcasing costumes that won honors at the Academy Awards.
For this exhibit, there is a unique Star Wars.FIDM.edu web site.
Will anyone be attending, besides us at BFFC (because we're based in Los Angeles)?