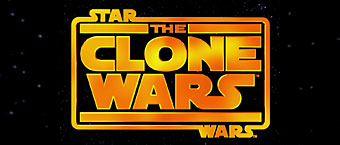 The new Clone Wars movie, which opened this week and sits in third place at the box office, was planned to lead into a new Star Wars animated series. The opinion of the movie — an unusually low opening weekend and unusually low critical reviews (19% fresh on Rotten Tomatoes) — suggests younger fans are amused, while older fans and fanatics are not.
Sci-fi blog IO9.com is running the top 5 things they want to see. The first comment from member "Pickens" brings up Boba:
I want Kid Boba + Armor at the very least. I don't know when Boba Fett gets at least something that resembles Mandalorian armor, but if it happens at the same time as the Clone Wars, I'd love for them to work it in there somehow. No more Boba Fett sans the armor though; that's kid's just annoying.
IO9.com also had a well-commented story in January about the confirmation of Boba Fett. Commenter "extracrispy" highlights a common opinion we've had on our message boards:
Am I the only person who thinks this is a terrible idea? The reason Boba Fett was so effin cool was because there was a mystery about him… you could make up your own stories as you were playing with the action figure. The back story that Lucas introduced in the prequels seemed forced and really killed the Fett mystique for me.
Let's hope they remember Boba Fett's mystique.
Related, back in January, Boba Fett was confirmed by Rick McCallum to be in a new live-action Star Wars TV series, which is separate from a new animated series.
(Correction: This story was originally published with the suggestion that the new Clone Wars movie would lead into the live-action TV series. This is incorrect. Thanks goes out to the commenter below for pointing out the error.)